Sarah McLachlan and Lilith Fair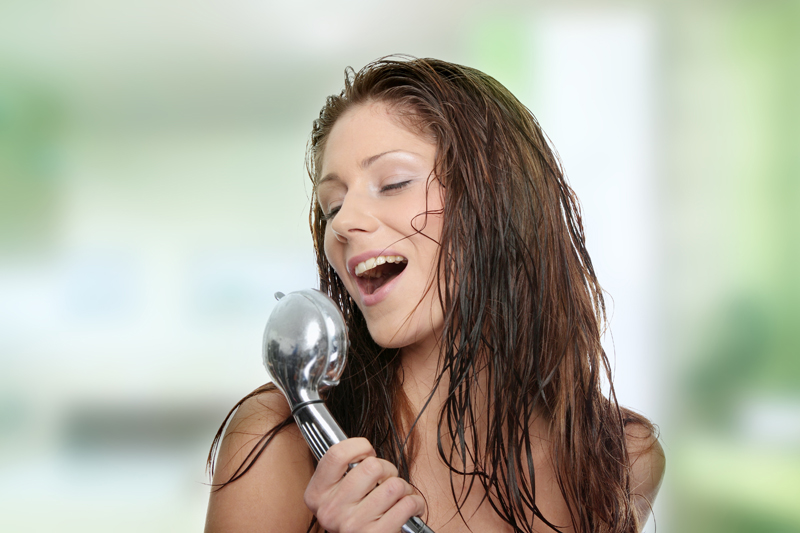 Sarah McLachlan recorded her first album in 1988. By 2006, she had sold over 40 million albums, won two Grammy Awards and eight Junos. She was also the founder of Lilith Fair, a tour which has showcased female musicians since the 1990s.
On February 12, 2010, Sarah performed her song "Ordinary Miracle" at the 2010 Winter Olympic opening ceremony in Vancouver.
I first came across Sarah McLachlan when I heard her sing Randy Newman's "When She Loved Me," a song he wrote for Toy Story 2. The song was nominated for best song at the Academy Awards in 2000, and it was performed with piano and cello at the awards ceremony. For me, it is one of the most poignant songs I've ever heard.
In 1996, the music industry (radio stations and concert promoters) refused to book some female artists. So McLachlan took it upon herself to book her own tour and the next year founded Lilith Fair, a tour promoting only female artists.
The tour was so successful it grossed 16 million dollars and continued through 1998 and 1999. This year (2010) is a revival of Lilith Fair, and its line-up includes Kelly Clarkson, Marina McBride, Norah Jones, The Bangles, The Go-Go's, and Courtyard Hounds (Emily Robison and Martie Maguire of the Dixie Chicks).
On a personal note, I found it interesting that Dave Sinclair, one of the guitarists who played for Lilith Fair, used to be my first call studio guitar player when I began writing jingles (no, I haven't talked to him in 20 years but yes, he would probably remember me). Tasteful guitar for a tasteful singer! It all fits.
A list of artists, probably still incomplete, for this year's Lilith Fair include…
A Fine Frenzy, Anjulie, Ann Atomic, Anya Marina, Ash Koley, The Bangles, Beth Orton, Brandi Carlile, Butterfly Boucher, Cat Power, Ceci Bastida, Chairlift, Chantal Kreviazuk, Colbie Caillat, Corinne Bailey Rae, Court Yard Hounds, Donna Delory, Elizaveta, Emmylou Harris, Erin McCarley, Erykah Badu, Frazey Ford, The Go-Go's, Gossip, Grace Potter and The Nocturnals, Heart, Ima, Indigo Girls, Ingrid Michaelson, Janelle Monae, Jennifer Knapp, Jesca Hoop, Jill Hennessy, Jill Scott, Julia Othmer, Kate Miller-Heidke, Kate Nash Katzenjammer, Kelly Clarkson, Ke$ha, La Roux, Lights, Lissie, Loretta Lynn, Lucy Schwartz, Marina & The Diamonds, Martina McBride, Mary J. Blige, Meaghan Smith, Melissa McClelland, Metric, Miranda Lambert, Miranda Lee Richards, Missy Higgins, Nikki Jean, Nneka, Norah Jones, Priscilla Renea, The Rescues, Rosie Thomas, Sara Bareilles, Sarah McLachlan, Serena Ryder, Sheryl Crow, Sia, Sugarland, Susan Justice, Suzanne Vega, Tara MacLean, Tegan and Sara, Toby Lightman, Vedera, Vita Chambers, The Submarines, The Weepies, Ximena Sarinana, Zee Avi.
Lilith Fair (2010) promises to be another incredible success. Hats off to performers like Sarah McLachlan who take it upon themselves to buck industry "standards" when they know that music performances can donate something great to the world and touch people's hearts.
Speaking of hearts – if you want your opened, take a listen to Sarah's performance of Randy Newman's "When She Loved Me" from Toy Story 2.
Want to cry some more? Watch Sarah sing "In the Arms of an Angel."
Spend 99 cents and get this as an MP3 download from Amazon:
Closer-The Best of Sarah McLachlan
All the best,
Allan,
BellaOnline's Musician Editor
Allan's Music on CDbaby:
Music to heal emotions & boost your creativity


Related Articles
Editor's Picks Articles
Top Ten Articles
Previous Features
Site Map





Content copyright © 2023 by Allan Harris. All rights reserved.
This content was written by Allan Harris. If you wish to use this content in any manner, you need written permission. Contact Sabira Woolley for details.