Heavenly Roasted Chicken Recipe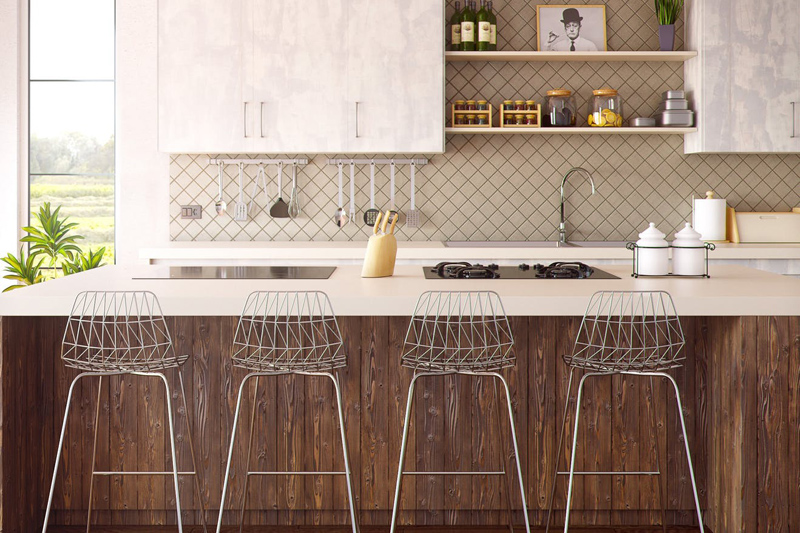 I had been reading a couple of different books on chocolate and was surprised to learn that it could be used in savory, as well as sweet, dishes. Since I was not interested in using rabbit, as one recipe suggested, I created this recipe for chicken instead.

This recipe is great for one person or for several. I first made it using a 1-pound Cornish hen, which is
an immature chicken of a different breed. (Available at most supermarkets and specialty stores.) The recipe also works well for a regular chicken of any size.

Ingredient amounts given are for a 1-pound Cornish hen. You can also use a larger bird; simply multiply the ingredients by the number of pounds. For example, I tripled the amounts for a 3-1/2 pound bird. (The ratios do not have to be exact.)

You will also need a large paper bag, big enough to hold the baking pan. A special bag is not necessary.

Roasted Chicken

1 Cornish hen per person
1 large spoonful apricot jam
3 peeled cloves of garlic, cut in 4 slices each
1/4 cup dry Vermouth or white wine
1 tsp. butter
1/2-1 tsp. ground cinnamon
1 heaping tsp. lavender buds

1) Preheat the oven to 350º F. Rinse the bird, pat it dry with a paper towel and place in a baking pan, breast side up. Remove any giblets and the heart and cut off the wingtips and the tail. Put these parts into a 1-quart saucepan of water, bring to a boil and simmer while you finish cooking the bird. The stock will be ready when the bird is cooked. Turn off the heat and set aside.

2) Make a small slit in the skin on each chicken thigh and loosen the skin over the breast by running your fingers under it. Tuck garlic slices under the skin on the thighs and the breast and put the rest of the garlic in the folds of the wings and inside the bird's cavities. Do the same with the lavender and butter. Generously sprinkle the whole bird with cinnamon, then spread a thick layer of apricot jam on top. This tends to slide down the bird, so put some inside and under skin, as well. Pour Vermouth over the bird. No need to tie the legs shut.

3) Place the pan inside the brown paper bag, folding bag closed and bake for one hour. Remove the pan from the oven, and take it out of the bag.

Note: The chicken can be cooked a day ahead up to this point and finished just before serving. This saves time if you're having guests. If cooking ahead, cool the bird before covering it with waxed paper and foil or a plastic bag and refrigerating over night. I avoid using plastic wrap as it's very toxic.

4) Remove the chicken to another pan and bake for an additional 15-20 minutes at 400º F, or longer if using a larger bird. An meat thermometer stuck into the thigh meat (don't hit the bone) should read 165º F when the bird is cooked. Meanwhile, make the sauce.

Chicken Sauce

1-1/2 cups chicken stock
2 Tbsp. softened butter
1-1/4 cups orange/pineapple/banana juice
2-3 Tbsp. all purpose flour
2 Tbsp. white vinegar
1-2 large spoonfuls of blueberry jam
2 Tbsp. brown sugar
3-4 Tbsp. chocolate icing

Note: When I first made this, I had also made a Sachertorte (a delicious chocolate and apricot torte from Austria) and I used the leftover chocolate icing in my chicken sauce. You can substitute 2 ounces of bittersweet chocolate: I prefer the icing or a combination of the two. (See recipe below.)

1) Remove the neck and wings from the chicken stock and pour it into a large skillet, then stir in the pan juices. Thicken the sauce with a roux made from blending the butter and flour. It helps to first add some stock to the roux to form a smooth paste before whisking it into the rest of the stock.

2) In a small skillet, blend the vinegar and sugar and heat until most of the vinegar evaporates. Add this mixture to the stock and stir in blueberry jam to taste. Add salt and pepper if desired; I prefer to let people season at the table. Whisk in the chocolate icing or plain chocolate. The desired result is a rich, thick, silky-smooth sauce with just enough chocolate to enhance without overwhelming.

This sauce can also be prepared a day ahead and reheated before serving.

Remove browned chicken from oven, place on a platter and serve at once with brown rice or potatoes and peas or other green vegetable. Truly a heavenly dish!


Chocolate Icing

1 Tbsp. butter
1-1/2 cups confectioner's sugar
4 ounces bittersweet chocolate
1 tsp. vanilla
6 Tbsp. almond milk or cream

Melt the chocolate and butter over hot (not boiling) water in a double boiler. Blend in the almond milk or cream, then stir in enough sifted sugar until the desired sweetness is reached and the icing is smooth. For the chicken sauce, it should not be overly sweet. Lastly add the vanilla.



Related Articles
Editor's Picks Articles
Top Ten Articles
Previous Features
Site Map





Content copyright © 2022 by Caitlin McLeod. All rights reserved.
This content was written by Caitlin McLeod. If you wish to use this content in any manner, you need written permission. Contact Allyson Elizabeth D´Angelo for details.