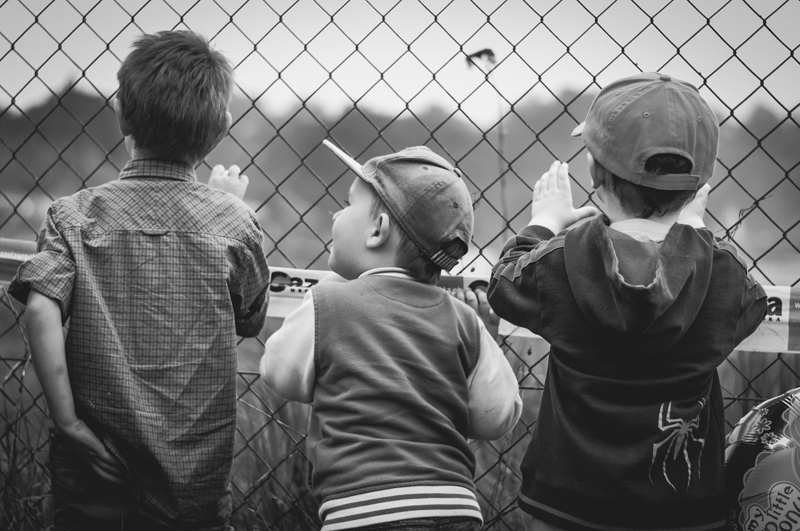 Most parents want their children to be polite. However, the definition of what politeness is can vary from family to family. Further complicating the issue is the ghost of women's lib. Men who grew up holding doors for women, pulling out their chairs, and ceding their seats to them often don't know what's considered politically correct today. If you hold the door for a woman, are you secretly sending the signal that you think she is somehow inferior? What exactly is considered good manners today?

Regardless of political or social trends, good manners never go out of style. Teaching your son to say please, thank you, and sir or ma'am will never be passé. Further, your son is never too young to learn these "magic words." Even before he can talk, you can speak the words for him at the appropriate times. Before you know it, he'll be parroting them back to you. Then, by the time he is old enough to understand the importance of good manners, they will already be second nature to him.

Basic pleases and thank yous aside, what other manners should you teach your son? Should he cede his seat to a lady? Open her door? Rise when she enters and leaves a room? Obviously, there is a wide range of what is considered to be good manners, and society is no longer the measure of what is expected of a young man. Instead, individual families must decide what they will require of their sons. For some families, it is unthinkable that any child of theirs, much less a boy, will sit if there is a woman who is forced to stand (think subways, busses, restaurant waiting areas, etc.). For others, though, the women's movement erased previously delineated roles, rendering all people essentially equal.

Because there are no hard and fast rules for each gender anymore, it is more important than ever that families take on the job of letting their sons know what is expected of them. As with all such things, this formation begins in the home. Your son will learn how to treat others, especially women, by what he sees at home. If he is raised with please and thank you, he will reflect these manners outside the home. If he sees Dad hold doors for Mom, he will do the same.

Regardless of the specifics of how you raise your son, as long as he is raised with respect for himself and others, he will make you proud outside of the home. What this respect looks like may vary from family to family, but the end result of a polite boy whose company people enjoy is a constant.



Related Articles
Editor's Picks Articles
Top Ten Articles
Previous Features
Site Map





Content copyright © 2018 by Laura Delgado, Ph.D.. All rights reserved.
This content was written by Laura Delgado, Ph.D.. If you wish to use this content in any manner, you need written permission. Contact Laura Delgado, Ph.D. for details.