Lenten Cooking in Mexico - Torta de Elote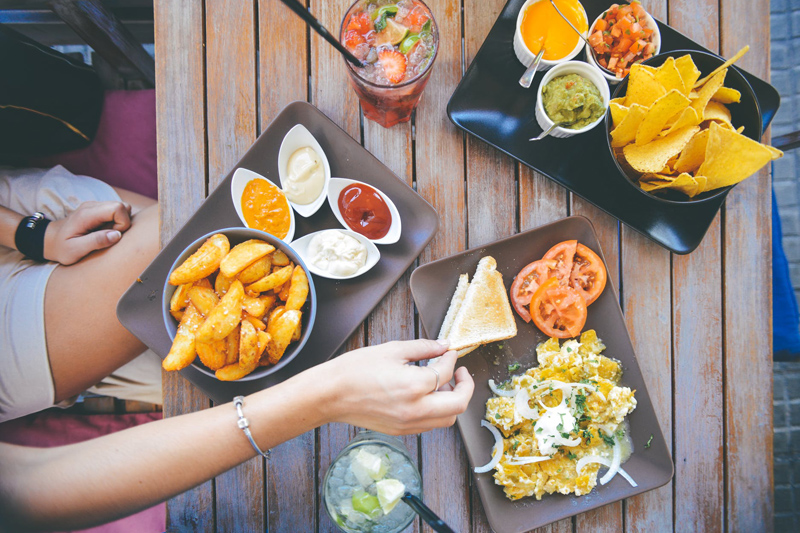 Corn was the central crop of the traditional "milpa" or maize field and in the shadow and protection of the tall cornstalks grew the rest of the milpa "family" - chillies, beans, tomatoes, potatoes, squashes, all ancient indigenous plants which, together with corn, continue to form, as they have for millennia, the cornerstones of the Mexican diet. They all feature in countless dishes and appear at virtually every meal, and while they are eaten throughout the year, Lent or "La Cuaresma", with its ban on red meat and emphasis on fish and vegetables, is a time to glory in the milpa's riches and feast on its bounty.

Vegetable "tortas", from the Italian word for cake rather than the very Mexican sandwich also known as a torta, and "budines", from the English "pudding", are popular vegetable bakes served during Lent and very far removed from pre-Hispanic dishes, as they are set with eggs and tend to contain dairy products, none of which made an appearance in Mexican cuisine until after the Spanish Conquest. They are, however, very typical of today's gastronomy and can be found on restaurant menus throughout the country, more often than not as a course on their own rather than as an accompaniment to another dish. They can be relatively firm and solid, reminiscent of an Italian frittata or a Spanish tortilla, as in the case of the "budín", or light and airy, rather like a soufflé which has not risen properly. The budín may also be layered with a filling – perhaps chicken in a spicy sauce, chilli strips, some kind of seafood or a vegetable stew, and it can be sweet rather than savoury, containing fruit and/or spices and flavoured with pineapple and cinnamon for instance. Just to confuse matters, the word budín can also apply to a dish of tortillas layered with a filling, rather like the Italian lasagne.

Torta or budín de elote, based on sweetcorn, is one of the most common vegetable bakes, as are carrot, "torta de zanahoria" and pea, "torta de chícharo", as well as a deeply aromatic version made with the sinister-looking corn fungus, "huitlacoche".

The sweetcorn torta below can be served on its own as a lunch dish with a salad, but I like to accompany it with a sparkling, spicy salsa which cuts through the richness and balances the bland sweetness. It also makes a good accompaniment to grilled meat and fish. Traditionally, the torta would of course be made with fresh sweetcorn, sliced straight off the cob, but using frozen or tinned sweetcorn works very well and the flavour, although slightly starchier, is just as good. If, however, you fancy using fresh corn, the quantities remain the same but you will need to cook it for longer in the milk.

Mexican sweetcorn bake – Torta de elote

Serves 4

For the torta:-
900 g/2 lb tinned or frozen sweetcorn, rinsed and drained
450 ml/2 cups full cream milk
15 g/1/2 oz salted butter
200 g/7 oz onions, peeled and coarsely chopped
375 g/13 oz tomatoes, skinned, seeded and coarsely chopped
5 ml/1 tsp dried Mexican oregano
1/8 tsp freshly grated nutmeg
1/8 tsp ground cinnamon
120 ml/1/2 cup double/thick cream
200 g/7 oz Mexican queso fresco, ricotta salata or feta cheese
75 g/3 oz freshly grated parmesan cheese + 30 ml/2 tbsp
4 eggs, separated
2 egg yolks
Sea salt and freshly ground black pepper
1 x 2 litre/8 cup soufflé or gratin dish, well buttered

For the salsa:-
200 g/7 oz cherry tomatoes, quartered
50 g/2 oz red onions, peeled and finely chopped
1 garlic clove, peeled and crushed
1 hottish green chilli, deseeded and finely sliced
5 ml/1 tsp chipotle chilli purée or powder, or to taste
10 g/1/3 oz fresh coriander/cilantro, coarsely chopped
1 large ripe avocado, peeled and diced
30 ml/2 tbsp olive oil
15 ml/1 tbsp fresh lime juice
Sea salt and freshly ground black pepper

Place approximated two thirds of the sweetcorn in a saucepan, pour over the milk and simmer for 15 minutes, stirring every now and then to ensure it does not scorch. Cool slightly and purée until very smooth in a blender or food processor. Push through a medium mesh sieve – a bore, I know, but the skins from the kernels will give the torta a nasty texture if you skip this step.

Melt the butter in a small frying pan, add the onions and garlic, and cook gently until translucent, about 15 minutes. Add the tomatoes and plenty of seasoning, turn the heat up and cook, stirring occasionally, until the tomatoes have released most of their moisture and the mixture looks quite dry. Stir in the oregano, spices, cream, queso fresco, 75 g of Parmesan, all the egg yolks, sweetcorn purée and remaining sweetcorn. Check the seasoning.

Preheat the oven to 200oC/400oF/gas mark 6/fan oven 180oC.

In a clean bowl, whisk the egg whites until they form soft peaks. With a large metal spoon, fold them into the sweetcorn base and pour into the prepared soufflé dish. Sprinkle with the remaining Parmesan.

Bake the torta for about 50 minutes to one hour, until it is firm and golden.

Mix all the salsa ingredients in a bowl, adding the salt at the last minute.

Serve the torta with the salsa. It is also very good cold although the texture is more solid.

Buén provecho!



Related Articles
Editor's Picks Articles
Top Ten Articles
Previous Features
Site Map





Content copyright © 2023 by Isabel Hood. All rights reserved.
This content was written by Isabel Hood. If you wish to use this content in any manner, you need written permission. Contact Mickey Marquez for details.