Clay Pot Beans - Frijoles de Olla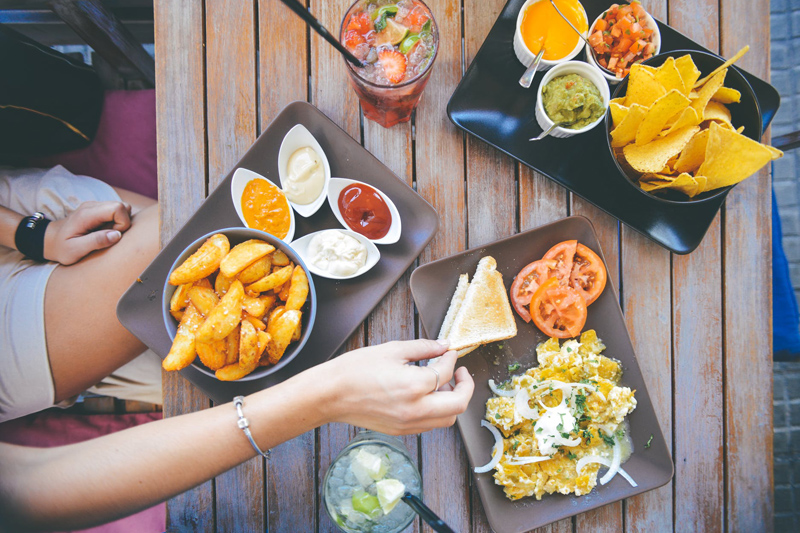 The popularity of Mexican food in the world's foodscape has made rice and beans into a ubiquitous side dish duo. Mexico's relationship with beans, like the chile pepper and corn, are life sustaining forces always treated with respect. There are many bean dishes to present at a table, and they all start with the basic preparation in a pot, "de olla."

Despite a diverse abundance of bean varieties, the pinto and black beans are the most common in Mexico. Pinto beans are dominant in the north and black beans in the south. Black beans are commonly touted for higher nutrient values, but the speckled pinto bean likewise presents a stellar nutritional profile. Chief difference among the beans is the texture. The black bean is firmer and stays whole after prolonged cooking; the pinto bean breaks down into a deep, creamy texture.

Tradition dictates a clay pot for both black or pinto, a clay pot delivers a heightened flavor to the mineral and earthy flavors inherent in beans; but any pot will work. Pressure cookers and slow cookers also work well for basic beans, but for foodies, a clay pot approach is essential.

This recipe is as simple and no fuss as it gets. Soaking beans is not typical in Mexico, but there is no prohibition.

A pot of basic beans can deliver a spine for several menus. Beans will delight as is fresh out of the pot, or gussied-up with "pico de gallo," avocado slices, or freshly chopped onion and Mexican oregano. Transform them to refried beans. Fresh beans in a clay pot are little trouble to make, but make a world of difference on the table.

This recipe yields 6-8 servings.

Tools:
Large pot with lid, preferably clay
Large bowl and strainer for rinsing beans
Long handle spoon

Ingredients:
1 Pound dried pinto beans
1 Medium white onion cut into quarters
2 Cloves garlic (optional)
Water
1 Teaspoon, or salt to taste

Steps:
1. On a light colored surface pick out stones, cracked beans and other debris. Rinse beans in cold water until water is clean, usually 1 or 2 rinses.
2. Bring 3½ quarts water and onion to a boil. Add beans, allow beans to return to a boil. Cover pot.
3. Boil beans for about 15 minutes. Reduce to simmer and place lid askew, so some steam escapes. Add garlic if using. After about 2 hours take a bean and check for doneness. If the center is too firm, rather than creamy, continue simmering and taste again after 30 minutes or so.
4. When the beans soft and creamy, add salt. Never salt beans before they are fully cooked. Salting too soon makes for tough beans.




You Should Also Read:
Pico de Gallo


Related Articles
Editor's Picks Articles
Top Ten Articles
Previous Features
Site Map





Content copyright © 2022 by Mickey Marquez. All rights reserved.
This content was written by Mickey Marquez. If you wish to use this content in any manner, you need written permission. Contact Mickey Marquez for details.