Things No One Will Tell You About Your Newborn Son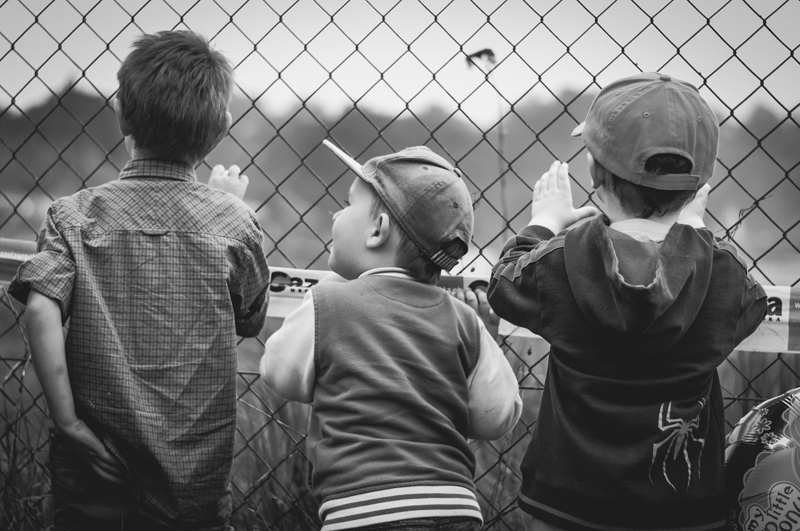 Having a baby is likely the most significant thing you will ever go through, physically or emotionally. Even if you spend months preparing yourself for this experience, you will still likely be surprised, if not shocked, by some of the things you discover after giving birth. Following are some things that I always tell first time mothers. Many of them I learned after I had my first child, but some only came to me after I had given birth to all four of my children, two of whom are boys.

1. Time loses all meaning after you have a baby. Day and night become somewhat irrelevant, as your newborn lives strictly by his hunger schedule. Eventually, he will be hungry at the same times of day that you are, but this will not happen for many months, if not years. Don't fight it. Accept that, at least for now, you must conform to your baby's schedule. I don't mean to suggest that you are joining his life, rather than him joining yours, but while he's still a newborn, his needs will dictate the pace and timing of your day. The sooner you accept this basic premise, the happier you will be. Sitting on a couch at 3:30 in the morning repeating to yourself, "But it's the middle of the night; I need to be asleep," will not change the fact that you are not asleep. Resistance is futile.

2. The days, weeks, and months fly by, but the minutes crawl by. An hour will never pass as slowly in your life as it does the first few months of your son's life. Paradoxically, though, the end of the day will arrive, and you will wonder where the day went, especially since you can't remember actually accomplishing anything! In direct correlation to number one on this list, realize that time has lost all meaning. No longer do 60 seconds make one minute, 60 minutes make one hour, and 24 hours make a day. Now, five hours will pass for every one the clock says (especially if you have a fussy baby), while the days only seem to be about eight hours long. When things seem especially bleak, just remind yourself that, even though it doesn't seem like it, time is flying. Everyone says it because it is true: you will wake up one day and look at your teenaged son and wonder where the time went. That sentiment is small comfort to a mother of a newborn who is still adjusting to the idea that life has changed forever, but it does help to realize that time may crawl in a micro sense, but it is zooming by faster than you can imagine in a macro sense.

3. In direct relation to number two, realize that your life has changed forever. Waiting for your life to "get back to normal" is an exercise in frustration. You will never again be carefree in the way you were before you had your baby. It may not have felt carefree at the time, but after having a baby, you realize that your worries, concerns, and responsibilities before having a baby are nothing compared to what they are after having one. You will never again be able to make plans of any kind without considering the baby. You will never be able to leave your baby without, at least a part of you, worrying that something will happen to him. Take heart, though! The old normal may be gone forever, but you will find a new normal. Resolve to have the baby join your family, not for your family to join the baby. That mindset makes it much easier for your baby to slide into your already established routines.

4. Realize that you may not fall instantly passionately in love with your baby the moment you first set eyes on him. Many, if not most, mothers are told over and over that the mother/baby bond is instantaneous and almost mythically powerful. In my own experience, though, that bond does not happen right away. Do you love your baby immediately? Without a doubt. Is a part of you shell shocked at what this impudent, wailing stranger has done to your body and your life? Absolutely. Don't feel like there is something wrong with you if the initial pain and exhaustion of motherhood delay your bonding with your baby. It will happen. I guarantee it. Very shortly you will look at your tiny son and not be able to remember life without him. In fact, thinking of life without him may well be terrifying. At first, though, give yourself permission to make the transition to motherhood. Even though you may think that seven or so months is enough time to adjust yourself to the idea of motherhood, actually having the baby in your arms makes you realize that your nursery may be decorated, but no part of you was truly ready for what it meant to be a mother. Breathe. You'll be fine. You're not a bad mother or a selfish person if you are not quite sure how to feel about your new son.

Of course, not every woman will feel these things when she has her first baby, but I haven't yet met one who did not experience at least one. Books can tell you many things about having a baby, but some truths can only come from another mother. Enjoy your baby; remember, one day you'll turn around and he'll be all grown up! Drink in every babylicious moment of him!






Related Articles
Editor's Picks Articles
Top Ten Articles
Previous Features
Site Map





Content copyright © 2022 by Laura Delgado, Ph.D.. All rights reserved.
This content was written by Laura Delgado, Ph.D.. If you wish to use this content in any manner, you need written permission. Contact Laura Delgado, Ph.D. for details.