Susan Boyle – I Dreamed a Dream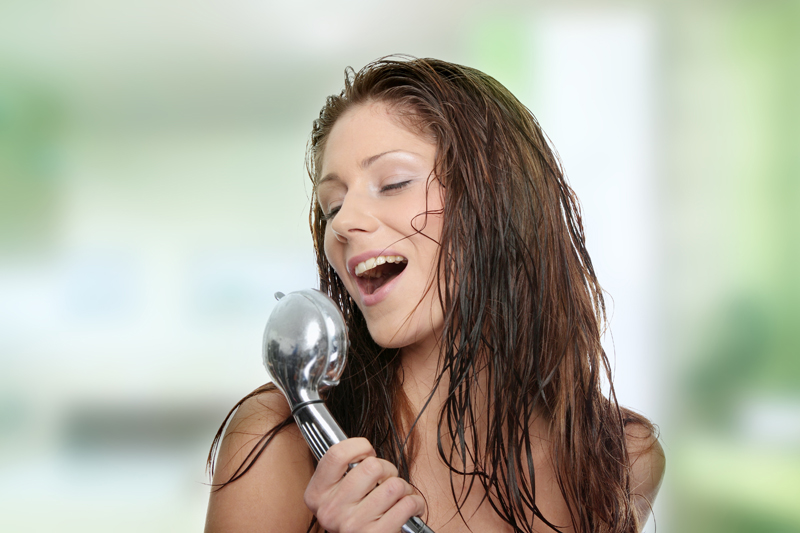 Susan Boyle has taken the music world by storm. Her audition at Britain's Got Talent has been viewed over 300 million times on YouTube. Billboard lists Susan's album as the biggest selling release of 2009.
It's now history that when the 47-year old Susan auditioned for the Britain's talent contest, no one expected her voice to have the effect it did. You can literally see the surprise and yes – awe – on the judges faces, within the first 15 seconds of the start of the song.
Instead of the formula songs and a "look at me" attitude that most people portray in talent contests, here was something real. No pretense. No hype. Just honest straight from the heart singing.
She can belt powerfully and whisper sweetly in the same song. I believe that's why so many people are touched by her singing. An awful lot of tunes are processed, homogenized and pasteurized electronically for airplay. They are compressed and limited so that the dynamics – soft and loud passages – are bred out of the song in favor of it zorching through he air waves.
But when that happens, little is left of the feeling that initially went into the song. We ride on the softness and soar on the swells that move when a singer is really feeling a song. When they are able to let through some kind of love that they feel themselves, we feel it too.
Susan's debut album, "I Dreamed a Dream" has 12 tracks, also available as MP3s:
Susan Boyle - Wild Horses
I Dreamed A Dream
Cry Me A River
How Great Thou Art
You'll See
Daydream Believer
Up To The Mountain
Amazing Grace
Who I Was Born To Be
Proud
The End Of The World
Silent Night
There is so much realism in Susan's singing that she can change from a powerful broadway musical style, where you have to project to a live audience, to the mellowness of a jazz night club singer, as when she sings "Cry Me a River."
Perhaps the only quibble I'd have is with the song "Up to the Mountain," which is in the style of gospel. I don't think her voice suits that number stylistically as well as the others. But the quibble is minor, because you certainly feel what she's feeling anyway. And she's wonderful at singing other "spirituals."
Susan Boyle s a person who's dreamed a dream, and makes us feel it.
You can listen to samples of
Susan Boyle's songs
and find her CD and MP3s for download at Amazon.com.
Good listening!
Allan Harris,
BellaOnline's Musician Editor
My Music on CDbaby:
Music to heal emotions & boost your creativity


Related Articles
Editor's Picks Articles
Top Ten Articles
Previous Features
Site Map





Content copyright © 2022 by Allan Harris. All rights reserved.
This content was written by Allan Harris. If you wish to use this content in any manner, you need written permission. Contact Sabira Woolley for details.