FHE : Family Unity and Teamwork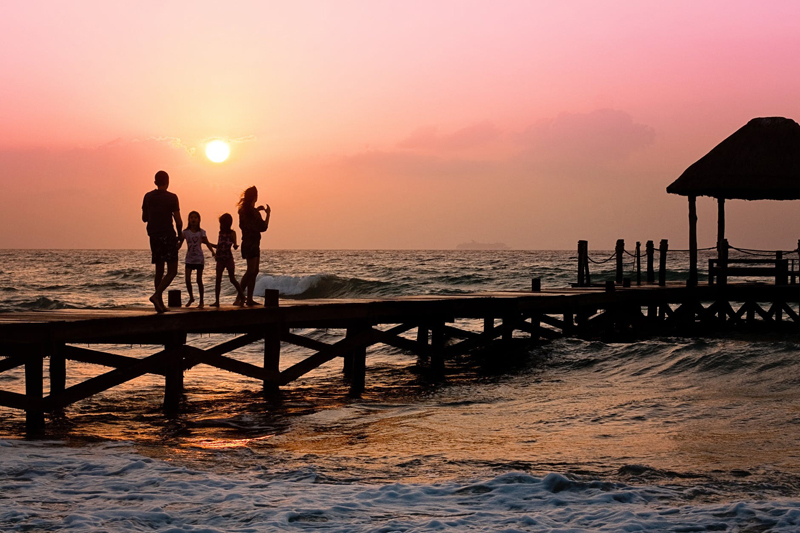 Dismayed at the lack of harmony among my children and their growing tendency to ignore or disobey the instructions my husband and I gave them, I prayed for guidance on how to strengthen this beautiful team Heavenly Father has placed my husband and I in charge of. I came up with this Family Home Evening lesson and activity. It has become a tool that we still reference frequently in our home. This may be done in its entirety or easily adapted to different ages or settings. The activity by itself may also prove valuable.
Objective
Encourage teamwork, support, and harmony among family members
Activity/Object Lesson
Plant a family Garden
The scriptures contain several examples of symbolism using gardening, planting, growing, harvesting, etc. (Faith like a mustard seed, allegories of the fig and olive trees, thrusting in one's sickle and doing missionary service, to name a few.) For children who have regularly attended primary and Young Women/Young Men the imagery will be familiar. For those who are not yet familiar it will fit in smoothly to the symbolism and principles they will learn with further study at home and in church. It demonstrates that we as individuals can work toward a common goal.
You will need:
Seed Sprouting Materials, either in a kit or separate pieces
Mini Greenhouse, Seedling Cells, Small Paper cups & Plastic Wrap, etc.


Peat Pellets or Soil


Seeds. This needn't be overly complicated. Kitchen herbs for containers would be fine, or flowers or vegetables to transplant outdoors into the ground or containers. Provide a few or several to each family member. You may assign a specific plant to each person, or give each person one or two of every type you have.
Helpful Lesson/Discussion Aids
Scriptures:
Pictures From The Gospel Art Kit (GAK)
General Authorities
Offer the Lesson
After prayerfully studying the topic, and deciding which of the points below, as well as those the Spirit guides you toward to discuss:


Have a family member offer a prayer


Move through the chosen points using the appropriate aids and discuss (Remember that asking questions is often the best way to engage learners):


Introduction
Who are the most important people in our lives?
The most important people in our lives are the members of our family. We know very little of our premortal lives, but we do know that we were reared by loving Heavenly Parents, and that we were and are all spirit brothers and sisters, Jesus Christ being our elder brother. When we chose to come to this earth, our wise Heavenly Father placed us in families once again, as this is the only way we may accomplish what we need to in this life. We will all do best if we can be strong as a family. We need to remember that we are a team, and while we each have our own goals and lives, we are striving to gain Eternal Life and be together forever.



The Family is Divinely Ordained
Show pictures of Adam and Eve (101, 119) and remind the family that they were commanded to have children. ( Genesis 1:28 ; The Family A Proclamation To The World) Show picture of young couple (609)



What Responsibilities do we as family members have? Make a list as family members answer.


Parents : 2 Nephi 25:26; Mosiah 4:14; The Family


Children: Exodus 20:12; Ephesians 6:1; Proverbs 1:8



All: Mosiah 18:1; Moses 7:18
When we fulfill these responsibilities how does our home feel? Show pictures depicting loving family life in the gospel and ask family members to describe what they see. (GAK 119, 122, 206, 242) Show picture of modern day family (616) and ask family members to describe the feelings the picture expresses.
Compare the above to example of unhealthy family interactions from the gospel. (109, 303) Ask family members what your home feels like when you aren't in harmony with one another.
Do the Activity
Explain that This activity likens the family members to gardeners, and our lives to the garden. As a family we are trying to create something beautiful and healthy together and as individuals, similar to growing a garden. Each person is nurturing his or her own individual plants, that may be different from any other family members', and together these individual plants make a collective creation.


What do plants need to thrive and grow strong? (sunlight, water, food) And if they don't get these things, what happens? What is the sunlight, water, and food our family needs? Make a list of family member's responses (respect, kindness, helping one another, spending time with one another, forgiving one another, etc. –refer here to "The Family" )


What happens when weeds invade the garden? What might we do to each other that would affect our home like weeds? (Fight, hold grudges, tease, etc.)

Though you each grow your own plants as gardeners, we parents are commanded by God to supervise and be responsible for everyone's growth. We answer to the Master Gardener, Heavenly Father. So the children are accountable to themselves, each other, and the parents, and parents are responsible for the children, accountable to each other and God. (The Father presiding "By divine design" The Family)



Parents give the instructions for planting, following the package's directions, or adding damp soil to the cups, planting two or three seeds per cup about ¼ in down, and covering with plastic wrap secured by rubber bands or tape.


Discuss what care this garden will need over the next few days, weeks, then months. Talk about plans for the plants that result. Will they be put in the ground outside and produce food? Will they become flowers that go into pots around the house? Herbs that sit on the kitchen counter to flavor meals?


Point out that some will not sprout and others will probably wilt shortly after sprouting, but that if each person takes responsibility for his or her own plants, and helps the others as help is needed, there will be enough that thrive for everyone to enjoy.




Over the next days and weeks watch the garden's progress, transplanting when ready. A situations of contention or chaos arise refer to the garden and ask family members to brainstorm constructive, loving ways to nurture the garden of the family's life.



For young children, have the family create a poster garden, with paper flowers, butterfly stickers, etc. When You see someone doing something that helps fulfill his or her responsibility as a family member, add another flower and make a note of the action. Call the children's attention to the growing paper garden as the real plants grow.


As the literal garden grows, give special group assignments that aren't directly related, and refer to "the family garden." Some can be chores and others games. Remember that the parents, as the supervising gardeners, give instructions, or delegate a child to be in charge of a particular part of the task.
As the lesson is referenced and reinforced it may become a helpful tool, part of the family's vernacular and understanding. Of course, it is highly possible that all the plants will die. Unfortunately both my husband and I have the brownest of thumbs! But it is no difficult thing to replace them until the point has been driven home and actual plants are no longer necessary. (Sort of like the "mustard seed" lesson in primary that seems to always result in nothing but dirt spilled out of a cup.)
Follow @LDSFamilies1
You Should Also Read:
Supermom's Secrets For Peace in the Home
Mizpah - Ease Children's Separation Anxiety
Help Kids Remain Chaste


Related Articles
Editor's Picks Articles
Top Ten Articles
Previous Features
Site Map





Content copyright © 2022 by Jamie Rose. All rights reserved.
This content was written by Jamie Rose. If you wish to use this content in any manner, you need written permission. Contact Jamie Rose for details.