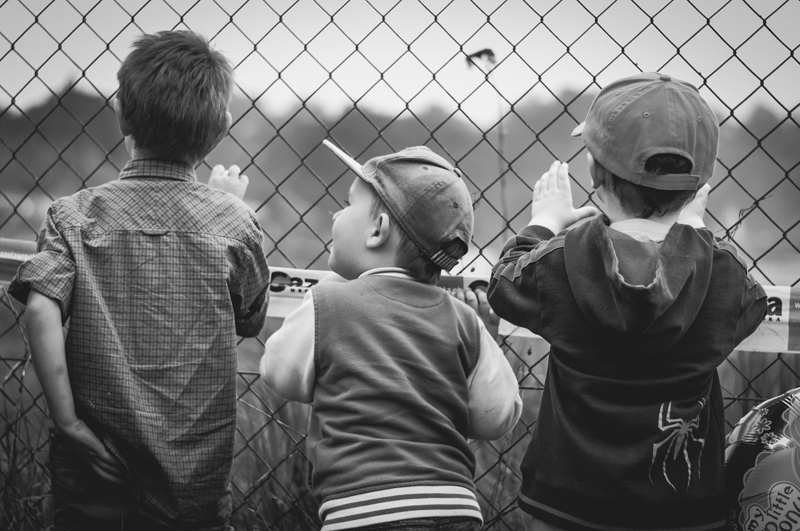 Sometimes I feel like my son is from another planet entirely. Let's face it: boys do things differently than girls. Of course, I have to admit my bias here: I'm a girl. The ways of girls are not that mysterious to me. When my daughters come into a new phase, I just think to myself, "I remember that." When my son starts doing something new, though, I silently think, "Whaaaaa?" Okay, sometimes it's not so silent.

The latest example of his eye-raising behavior is undoubtedly not that shocking, but it is such a departure from our norm that it definitely gave me pause when I first saw (heard) it. My children are homeschooled. While they have plenty of exposure to their peers through normal play and organized sports, they do avoid daily exposure to the normal parlance of children. If a word or phrase is "in", they don't know about it. I guess I should also add the disclaimer that they don't watch typical tween shows like those shown on the Disney channel.

The only reason I mention all of these points is that I can find no reason for my son all of a sudden to make the phrase, "C'mon, man, I mean it, dude!" a normal part of his vocabulary. Is this troubling behavior for a seven year-old? Of course not, especially considering the other behaviors in which my son engages on a regular basis. So why do I find it so irritating? The only explanation I can come up with is that I can't come up with an explanation for it! I just really want to know where it came from. And, alright, there's the part of me that looks at him and thinks, "You're such a gifted kid, and that's the best way you can find to express yourself?" I'm not proud, but I can admit it.

In the final analysis, my son's latest charming verbal acquisition is just further proof to me that boys are hardwired. Girls, too. For all I know, the words "man" and "dude" are genetically encoded somewhere, and all it takes is the right conditions to make them emerge. Of course, I know that there are some seven year-old girls out there right now saying the exact same thing (or so I tell myself, because I really don't consider myself a sexist person), but I can't believe that there are as many girls as boys. In the same way that almost all girls find things "sweet", and very few boys do, nearly all boys seem to find things "cool."

The phraseology of boys is just one of their many bewildering aspects. There are, of course, table manners issues. Laundry issues. Odd sense of humor issues. More than I can enumerate here, actually! Although I don't understand them at all, the longer I am a mother of sons, the more I treasure their uniqueness. How delightfully different boys are from girls! I may not be able to understand them much of the time (any of the time), but I can certainly appreciate them. While I may privately wish that my son would trade in "C'mon, man, I mean it, dude!" for something a little more expressive and revealing of his intelligence, I have to admit that seeing him acquire new bewildering behavior is sometimes secretly fun. After all, as with the act of a very good magician, don't we often derive the most pleasure from those things we will never truly understand?



Related Articles
Editor's Picks Articles
Top Ten Articles
Previous Features
Site Map





Content copyright © 2018 by Laura Delgado, Ph.D.. All rights reserved.
This content was written by Laura Delgado, Ph.D.. If you wish to use this content in any manner, you need written permission. Contact Laura Delgado, Ph.D. for details.