Free Summer Activities for your Son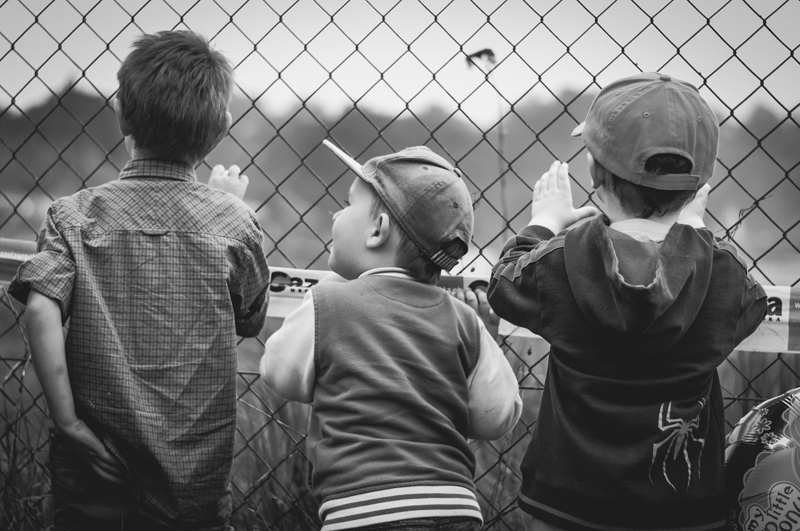 Summer is a great time to spend more time with your son than you usually do, but summer can also drag unless you have planned some things for your son to do. No mom wants to hear the dreaded, "I'm bored…there's nothing to do!" so better to plan in advance to avoid this phrase for good! Since cost is always a factor when doing things with your kids, consider some of these absolutely free, but still fun, summer activities.
1. Go to the library. It may seem to be an underwhelming expedition at first, but the libraries of today are virtually unrecognizable from those of even five years ago. Your child can use the computers, participate in summer movies, join a book club, and even play Wii! Most libraries have special summer programs which may have your child petting snakes, riding horses, and winning prizes. Best of all? It's all free!
2. Go on a factory tour. Many times not only are these tours free, but they come with a sample of the product at the end of the tour. Sadly, this is not true of the Corvette factory in Kentucky, but it is definitely true of the Blue Bell Ice Cream factory in Texas and the Coca-Cola Bottling factory in Georgia! Not only will your son learn where his favorite things come from, he will get a treat, too!
3. Head for the water. Whether you live near an actual beach, a lake, a reservoir, or just a pool, never underestimate the power of water to enthrall your son. If you can get to a beach or lake, your son will find plenty of things to do apart from just swimming. There are numerous things to collect, observe, and do at the beach. If it is too hot to go in the middle of the day, plan to hit the beach first thing in the morning or late in the afternoon when the sun is not as intense.
4. Scope out free clinics. Craft stores and home and garden stores alike offer free classes and clinics all summer long. If your son is younger, he might love to decorate something at the craft store. Your older son may find that learning to make a backyard shed is the most fun he has had all year.
5. Go to the zoo or to a museum. "That's not free!" you might protest; however, many zoos and museums offer one free afternoon a week. Find out when that day is and plan to be there when free time starts. Because it's free, you don't even need to feel guilty for not getting your money's worth if you decide that you and/or your son are not really into the zoo this particular day.
6. Find a splash pad. Less intense than the beach or the pool for moms with young sons, a splash pad is the perfect way to still get wet and tired without mom having to worry about keeping an eagle eye on her son! Many communities have free splash pads these days. Some lucky moms have them right in their neighborhoods!
7. Play some games. Regardless of your son's age, there will be some games that he will love. The youngest sons are captivated by
Candyland
, while older sons can enjoy a plethora of new and fun games, many of which you may have in your game closet. Old standards like
Game of Life 50th Anniversary
are joined by new games like
You've Been Sentenced
and
Zobmondo!! You Gotta Be Kidding - The Crazy Game of "Would You Rather" for Kids
. Playing games is a great way for you to spend some time together with your son INSIDE! When you live in a very hot place, the inside component is very important!
8. Go to a movie. Again, you may protest that movies are not free, but in the summer many are! Several movie chains offer free, $.50, or $1.00 movies for everyone in the summer. Granted, these movies are not first run, but many times they are less than a year old. Search the Internet for "free summer movies," and prepare to be amazed at what you find!
9. Volunteer. While your son may balk at the idea at first, you both may be surprised by how much you get out of volunteering together. Whether you choose a senior home, an animal shelter, or a soup kitchen, you will be giving your son a great gift if you introduce him to the joy of giving back early in his life.
10. Do some fun school work. Okay, this is the homeschool mom in me talking, but there are so many amazing and fun resources on the Internet that you can use with your son. Don't use the word "school," unless your son is like my children and loves school. Instead, tell your son that you have a fun activity for the two of you to do together. You can do science experiments, crafts, writing projects, or anything that your son enjoys. Not only will he be having free fun, but he'll be learning that education doesn't have to be boring, and learning doesn't have to be confined to only nine months of the year.
These are just a few ideas to get you and your son started this summer. Try one of them or all of them, or seek out some free fun on your own! Don't let the summer slip away in a sea of "I'm bored!"


Related Articles
Editor's Picks Articles
Top Ten Articles
Previous Features
Site Map





Content copyright © 2022 by Laura Delgado, Ph.D.. All rights reserved.
This content was written by Laura Delgado, Ph.D.. If you wish to use this content in any manner, you need written permission. Contact Laura Delgado, Ph.D. for details.