Women & Love – A Book Review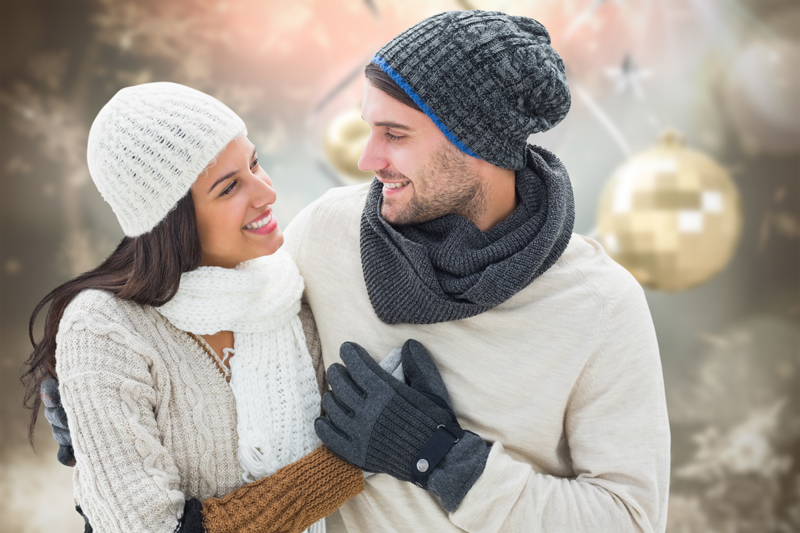 This book by Mira Kirshenbaum is "An Owner's manual for the Heart." A well known couples therapist and author, with over thirty years of experience, reaches out to readers with "a book to teach women to find true love AND to stay true to themselves. "You have the power to say NO to crummy love."
If I only read the first few pages of this book it would be enough to make me recommend it to any woman currently or previously in love, and those seeking love. On the first page before the table of contents there is a list of what makes love good for you. The first item on the list is "It's not how you feel about him. It's much more about how he makes you feel about yourself."
Women seem to love to be in love. They hope for love, in fact they suffer from love hunger that unfortunately often fuels bad choices which can cause despair. "Love is a battle between hope and despair." Unfortunately, repeatedly making bad choices can lead to love fatigue. To quote the text, "love sucks and I want as much of it as possible. In spite of everything women keep their hope of love alive."
So what exactly does this all mean? Will love always end badly? Will you always make bad choices? Well, perhaps you just need to become a better shopper when you are looking for love. You won't get what you want if you settle for something else and "you can't get the best if you expect the worst."
"You have the power to say NO to crummy love." How do you do that, you ask? You're not the only one asking that question. Mira Kirshenbaum interviewed many women about being in love and shares their stories and offers her analysis and advice.
This handbook for love lists 8 make or break experiences of love and explains them in detail. It approaches the subject of finding, having and losing love as scenarios that happen to women and gives helpful information related to the process. Women searching for ways to debug the mystery of the heartbreak of the eternal search to love and be loved may benefit from the analysis and helpful related suggestions and also from knowing that others are going through exactly the same scenarios. This book drives home the point that you don't have to choose between the best in yourself and the best in love.
According to Kirshenbaum's research most women in love experience these 8 make or break experiences of love:
Having your full share of adventures can and should be a learning experience.
Finding someone to love without losing yourself
Feeling safe while falling in love
Coming through a major break-up smarter and stronger
Getting the best out of both love and sex
Being truly yourself while you find a home for your love
Making sure your love survives the test of time
Finding the right balance between love and the rest of your life
Your love adventures or relationships help to provide the learning experiences for you to put to good use identifying what you don't want in a partner as well as what you do want in a life partner. Even though they are in fact failed relationships, they add to your understanding of what kind of a partner will meet your needs. They are essentially a primer related to making a better choice the next time that provides entertainment along the way to looking for true love.
Looking for true love is like a battle between hope and discouragement. It's easier to give up but losing hope eliminates potential fulfillment. "A lot of women check out men's souls the way men check out women's bodies." But it's as important if not more important for a woman to check out their own soul. "…if you don't know who you are, you don't know what you want." Perhaps, "you can't find a true love until you find the true you." Love hunger often drives this process that causes bad choices to be made. You have to be a good shopper even when you're hungry. You have to know what looks good just because of hunger versus what is actually a good selection. "Believe in love, but be willing to walk away when it doesn't look like you're going to get the real thing." If you made a bad choice, you can change your mind and choose something or someone different. Otherwise, love can be dis-empowering to you as a person. Real rules to help you with these choices are presented.
Are you looking for the real deal but you keep getting side tracked by too many cool losers?
In the easy to read analytical style of Mira Kirshenbaum there are great self-analysis ideas throughout the book like listing 3 top priorities of what you need from a relationship partner for you to be happy with making a long term commitment to that person. There are also many stories accompanied by a helpful diagnosis and prescription.
Mira points out that a break-up is not pancreatic cancer. It will not kill you. You will get through it. It gives you the opportunity to look for a first rate relationship but if you don't know what your looking for you'll never find it. Break ups help you learn to deal with indecision (should we break up), decision (yes or no), disbelief (that you actually broke up) and belief that you made the right choice.
There is more to life than being in love; but this book helps women with all the pitfalls of falling in and out of love. It also leads women along a path to enlightenment regarding why sometimes love doesn't last and why sometimes adventure masquerades as love and why every time you take a chance on love that doesn't last doesn't mean that the next time you take a chance the same thing will happen.
Being in love isn't just a journey to living together or getting married or any other fantasy future. Being in love is experiencing the adventures and learning more about love and what you want from it each time. Some relationships last and some don't, but it's how you handle them that really matters. It's what you learn about love and yourself and if a relationships ends it's how you get up after the fall and continue onward.
"You can only fly when you learn to fall. You learn to fall by trying to fly"
Best Regards,
Kate Woods
Follow the Related Link below for Kate Woods on Facebook!
Of course, information presented on this site or found online in articles or forums should never be relied on in lieu of professional consultation for problem resolution.
You Should Also Read:
Find Kate Woods on FaceBook


Related Articles
Editor's Picks Articles
Top Ten Articles
Previous Features
Site Map





Content copyright © 2023 by Kate Woods. All rights reserved.
This content was written by Kate Woods. If you wish to use this content in any manner, you need written permission. Contact Kate Woods for details.