Succor the Needy Without Judgment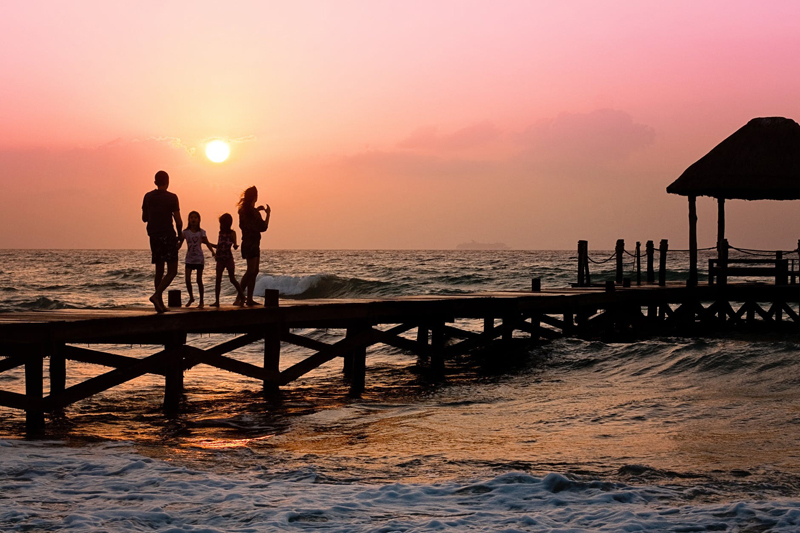 And also, ye yourselves will succor those that stand in need of your succor; ye will administer of your substance unto him that standeth in need; and ye will not suffer that the beggar putteth up his petition to you in vain, and turn him out to perish. Perhaps thou shalt say: The man has brought upon himself his misery; therefore I will stay my hand, and will not give unto him of my food, nor impart unto him of my substance that he may not suffer, for his punishments are just— But I say unto you, O man, whosoever doeth this the same hath great cause to repent; and except he repenteth of that which he hath done he perisheth forever, and hath no interest in the kingdom of God. (Mosiah 4:16-18)

It's a puzzler, isn't it? When you see a person with a torn cardboard sign on the shoulder of the highway, wearing every piece of clothing he owns, every inch of his skin grimy, the question arises, is it the "moral" thing to give him a few bucks, even if you suspect he might not use it the way you would? Philosophers, ethicists, and theologians can't seem to agree, so as long as classes and their attendant divisions exist among human beings we'll have to work the answer out for ourselves. As in all things, we just can't go wrong if we hearken to the Lord's word. That pasage seems pretty clear.

On the other hand, it is natural to purse our lips and narrow our eyes coming upon this type of scene. An integral part of "The American Dream" is self-sufficiency—pulling ourselves up by our bootstraps. This is reinforced by the spiritual teachings of provident living--living within our means, preparing for emergency, and the consequences that come with using our agency—to name just a few. Oh yes, it is natural to judge, and we can hardly be blamed for what is done quite unconsciously all the time. However, "The natural man is an enemy to God." (Mosiah 3:19) It is incumbent upon us to move beyond what comes naturally and train ourselves to live in accordance with the spiritual principles the gospel teaches.

It is not for us to decide who is worthy of our charity. Our obligation, by divine commandment, is to share what we have been given with whomever is in need. The truth is that at our core there is no difference between the CEO of a company (one not in need of bail-out), the janitor of the building, the guy selling hot dogs from a cart right outside, the limo occupant--passenger or driver—pulling up out front, or the person covered in rags, sleeping against the wall, who all the others barely notice. We and all of our substance are the Lord's children. He cares about what we do with the gifts He has given us, but I do not believe he cares one whit how sharply we dress, how important-sounding our title. What we have, what we are came from Him. Temporal and spiritual, it is all a gift from God, charity that we can never pay back in kind. He continues:

"For behold, are we not all beggars? Do we not all depend upon the same Being, even God, for all the substance which we have, for both food and raiment, and for gold, and for silver, and for all the riches which we have of every kind? And behold, even at this time, ye have been calling on his name, and begging for a remission of your sins. And has he suffered that ye have begged in vain? Nay; he has poured out his Spirit upon you, and has caused that your hearts should be filled with joy, and has caused that your mouths should be stopped that ye could not find utterance, so exceedingly great was your joy. And now, if God, who has created you, on whom you are dependent for your lives and for all that ye have and are, doth grant unto you whatsoever ye ask that is right, in faith, believing that ye shall receive, O then, how ye ought to impart of the substance that ye have one to another. (Mosiah 4:19-21)

"I say unto you that if ye should serve him who has created you from the beginning, and is preserving you from day to day, by lending you breath, that ye may live and move and do according to your own will, and even supporting you from one moment to another—I say, if ye should serve him with all your whole souls yet ye would be unprofitable servants." (Mosiah 2:21)

Self-sufficiency, while an admirable goal, is in fact an illusion. That is, total self-sufficiency is an illusion. Not one of us is self-made; however much we achieve, none of it is possible without the generosity of Heavenly Father, who "lends us breath" in a moment to moment contract: I grant you intelligence, life, and free will, child, and you show me what these gifts mean to you. Do we accumulate worldy wealth to blow it on shiny things we can't take with us? Do we use our creative gifts in an endless, mindless pursuit of pleasure? Our Father gives us what we need, maintaining us physically and spiritually, and we, in turn, have only to treat others with as much love and kindness. How blessed are we that the Lord's gifts to us are not contingent on our brothers' and sisters' opinions of our worthiness!

Think of a time in your life you were misunderstood or misjudged. I know it's happened, seeing as we are all surrounded by mortals who tend to jump to conclusions. How maddening was it to know what's what and the truth not matter? To think, If she'd only give me a chance. If we would be more like our Savior, we should remember that feeling when evaluating others. Nobody knows us as thoroughly and truly as our Heavenly Parents. The suit we wear, whether it be an Armani original or a "D.I. special" is nothing. He does not see underachievement, screw-ups, flakes, snobs, or neurotic losers, but the full glory and potential of our divine nature and inherent value. "the LORD seeth not as man seeth; for man looketh on the outward appearance, but the LORD looketh on the heart." (1 Samuel 16:7) It is not for us to decide who is worthy or deserving, just as it is not for others to decide our worth. Nor does helping out our fellow-beings then give us the right to inventory and pass judgment on what they do with their lives, or with what we shared with them.

Yes, it is true that some people who are unfortunate are reaping what they sowed. Many lack bootstraps to pull on, sometimes because they traded their boots for some temporary silliness. Sometimes our service or charity is squandered by those we seek to help, but frankly that is not our business. It is for us to share what we can when we can and leave the reckoning where it lies anyway--between our bretheren and the Father of us all.



You Should Also Read:
The Atonement and the Principle of Grace
Parenting : Consequences v Punishment
Temples : Sacred v Secret


Related Articles
Editor's Picks Articles
Top Ten Articles
Previous Features
Site Map





Content copyright © 2022 by Jamie Rose. All rights reserved.
This content was written by Jamie Rose. If you wish to use this content in any manner, you need written permission. Contact Jamie Rose for details.