When to Let Your Son go to the Men's Restroom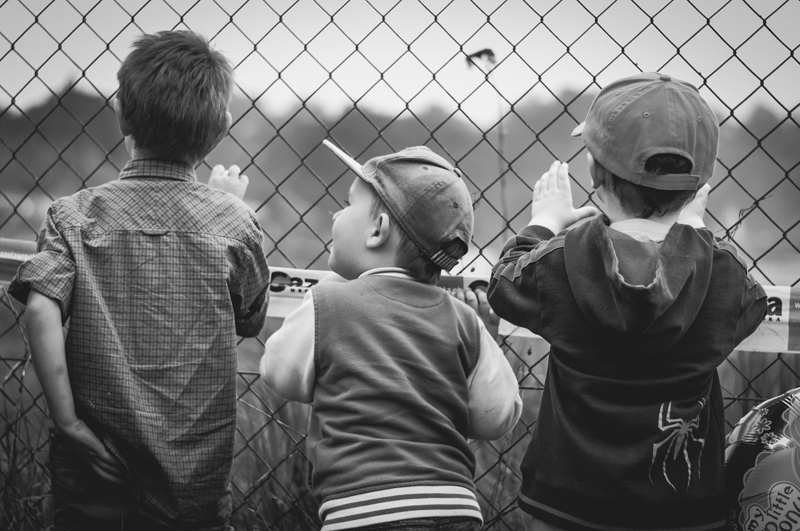 The question of when to let a son go to the men's public restroom is one that plagues many mothers. Taking your child to the bathroom with you in public is automatic for mothers of young children. No mother would send her three year-old son to the bathroom by himself in public. Whether or not boys are routinely accosted in public restrooms is not the point. The fact that it happens at all is. The vast majority of mothers are just not willing to take the risk. If it's a given that you wouldn't send a three year-old to the bathroom by himself, then at what age is it a given that your son will go by himself?

The age at which you let your son go to a public restroom by himself is a highly individual decision. Most moms would probably agree that by around the age of eight, boys can begin to use a public restroom under certain conditions. My son can go to a men's restroom by himself if he checks it first and finds it empty. I will then wait outside where I can see anyone who might go in. If someone does go in, I call through the open door to my son that he's had plenty of time and he needs to come out now. That way, the person who has just gone in knows that my son is being monitored.

Just as different mothers allow their son to go to the bathroom alone at different ages, they also use different strategies to protect them. I have friends whose sons are to whistle the whole time they are in the bathroom with the understanding that mom will go in if the whistling stops. While I think that this idea has merit, there are many reasons why hearing a whistle could become challenging. Toilet flushing, hand washing, and ambient noise can all make hearing difficult.

Another solution moms employ is to let their sons go to the bathroom alone only in specific places. For instance, a fast food restaurant, yes. A movie theater, no. Anytime you are in a very crowded place with active bathrooms, err on the side of caution and take your son with you into the ladies' room.
Some moms worry that other women will look askance at an older boy in the women's restroom. Assuming we're not talking about a teenager here, it is safe to say that most women understand when they see boys accompanying their mothers to the bathroom. If someone doesn't, it really doesn't matter. A mother must always prioritize her son's safety.

In essence, then, what are some indicators that your son is old enough to venture into the men's room? At the very least, he should be able to communicate effectively with you and with others. He should understand that he is to go in, do what he needs to do, and get out. Finally, he should be willing to comply with any requirements you have of him regarding his behavior while away from you.

Letting your son go the bathroom by itself may seem like a trivial decision to moms who have not yet had to confront it, but for moms who are nearing this decision with their sons, the question becomes one of vital importance. As with most parenting decisions, the final one is yours. You know your son best, and, just as important, you know your own comfort threshold. When you and your son are both ready, the transition will happen.



Related Articles
Editor's Picks Articles
Top Ten Articles
Previous Features
Site Map





Content copyright © 2022 by Laura Delgado, Ph.D.. All rights reserved.
This content was written by Laura Delgado, Ph.D.. If you wish to use this content in any manner, you need written permission. Contact Laura Delgado, Ph.D. for details.