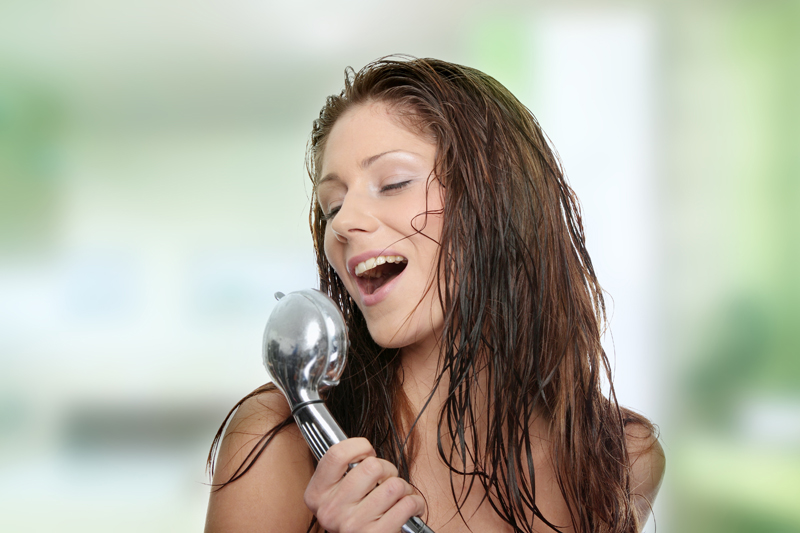 My first piano instructor was the kindergarten teacher who lived next door, our nearest neighbor. Her teaching method was to color in notes on the staff and ask me what color they were. I was somehow supposed to learn to read music that way.

For whatever reason, I could not grasp what she was showing me. So instead of learning to read, all I knew was: "This note is red, that one's blue," etc. The only way I could learn a piece was by what I thought was cheating – I'd HEAR her play it and then copy what she had just done.

I now realize that, out of necessity, I was building my listening skills. And there are many methods based on that, because after all, you not only learn to READ music, but you can learn to HEAR it.

The Suzuki method is apparently based on that. And if you ever learn to play tablas (East Indian drums), you are traditionally required to first make drum sounds with your mouth before you can begin to play them.

This method was considered so important that some teachers make their tabla students mouth rhythms for a year before they let their students touch the drums!

So is listening to a piece first cheating, because you're not reading it? Far from it. It's merely using your sense of hearing to clock in what you want to learn, and I've recently found that if I play a piece first for my students, they learn it far more quickly.

So here's my advice for learning a new piece: find a recording of it and listen to it. You'll have a better sense of what it's like before you play it, and aurally you'll know what you're aiming for. Enjoy it first, by indulging your sense of hearing, rather than just trying to read it visually (that's good too, but it's a different skill).

YouTube is a great place to hear almost anything. The following is a clip of the syllables a tabla player makes when they learn to play. It's an amazing experience to hear a master tabla player like Zakir Hussain and see this method in action. The clip is an old video of Hussain explaining about tablas, from a Japanese TV program. Just watch the first three minutes of it, and prepare to be astounded. For you and I, at the very least, we can begin to hum melodies to "tune in" to what we want to learn.



Good Listening!

Allan,
BellaOnline's Musician Editor



Related Articles
Editor's Picks Articles
Top Ten Articles
Previous Features
Site Map





Content copyright © 2023 by Allan Harris. All rights reserved.
This content was written by Allan Harris. If you wish to use this content in any manner, you need written permission. Contact Sabira Woolley for details.