My Top 5 Essential Oils for Skin Care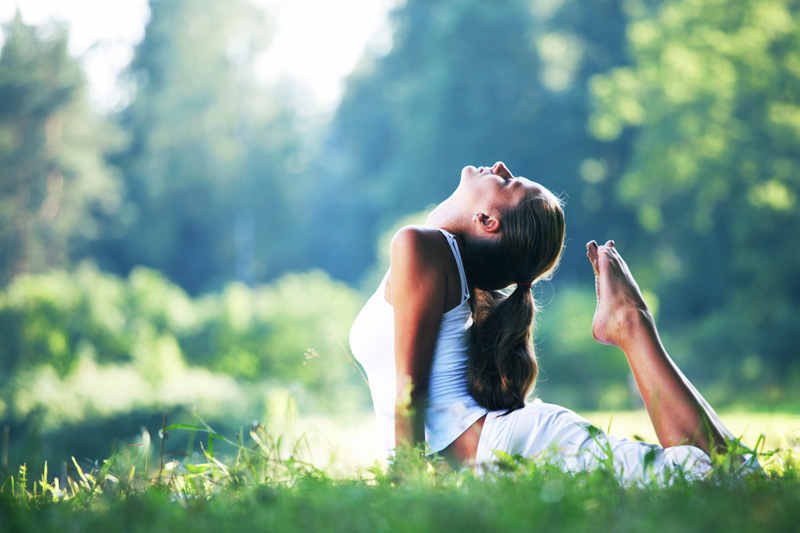 Aromatherapy and essential oils are one of my favorite subjects. As an herbalist, I've studied essential oils extensively and as an avid "creative person", I've played with them in all sorts of ways. I've made my own perfumes for both spiritual reasons and just because reasons. I've created therapeutic blends to help with a bad coughs and overstressed muscles.
I've found in fact, that essential oils are some of the most versatile products of nature. I've used them for needs across the board of emotional, physical, mental, and spiritual concerns. In my work as an aesthetician, essential oils play a major role in the therapies and treatments I perform for my clients. They function in amazing ways with the skin and bring about long-lasting healing results, sometimes when nothing else my clients have used has worked.
In fact, look in the ingredients of some of your most trusted, effective skin care products and I bet you will find an essential oil or two. Many times this is the "secret" or at the least an important key to their greatness.
So with all that said, I'm going to share with you some of my most favorite essential oils for skin care.
Sandalwood
(Santalum Album) This is a great oil for acne and skin infections in general. It's a powerful antibacterial and anti fungal agent. I use a few drops of it in a clay mask base. Use a teaspoon full of betonite clay, about half a teaspoon of apple cider vinegar and 5 drops of sandalwood. Mix all this together and add more clay or vinegar to get a creamy consistency. Apply this all over your face and neck and let sit for 5 mins at least. Rinse off, tone, and moisturize:). Doing this at least once a week should give you great results.
Clary-Sage
(Salvia scalrea) This is another great oil for acne and it also does a wonderful job with wrinkles and fine lines as well. I add this oil to whatever moisturizer I'm using with my client (making sure there are no counter indications to this first). Generally 3 drops to every pump/squeeze of moisturizer is more than enough.
Geranium
(Pelargonium graveolens) This oil works wonders for wrinkles like Clary-sage and is also indicated for disturbed and sensitive skin, as well as broken capillaries and can be used on either oily or dry skin. This is another one that can be added to the moisturizer. I also add this to the toner, which I generally make of either half apple cider vinegar and water (for oily skin) or just water (for dry skin). 3 drops in 1 oz is a good amount to start with.
Tea Tree
(Melaleuca alternifolia) This is another one of my favorite wonder oils. Tea tree oil is wonderful for spot treating. It clears up pimples in a two days or less and greatly reduces their reoocurence due to its antimicrobial and anti-inflammatory power. I use tea tree oil directly on pimples that one would be otherwise tempted to "pick at". It's also a good additive to a toner, preparing it the same way as the geranium toner above.
Lavender
(Lavendula Angustifolium, officinalis) Most people know a lot about lavender already, so I struggled with whether I should include it in this list. It's a wonderful skin care oil though and so it belongs here, especially since it is the great balancer. Lavender does an excellent job at balancing oil production in the skin as well as clearing blemishes and evening skin tone. It's indicated for all skin types and even helps to hydrate dry skin. Lavender can be used at any step in your skincare regimen. It works well in a scrub, toner, mask, or moisturizer and it's absolutely fine to use it in all four. Five drops or less is a good amount to begin with in a tablespoon amount of any of these. This is also one of the oils that can be used directly on the skin without worry so there is very little issue of using too much.
These are 5 of my favorite "go to" oils for skin care. There are of course other great oils and in the future, I will definitely share more with you all. These are the ones I encourage you to start with though! Have fun enhancing your health and getting beautiful!
********************************
Leah Patterson is the owner of an all-natural, mineral cosmetics line (that does NOT contain bismuth oxychloride),
Etniq Mineral Cosmetics
, in addition to being the Wellness Editor here at Bellaonline!
You Should Also Read:
Daily Face Care
Herbs for Skincare


Related Articles
Editor's Picks Articles
Top Ten Articles
Previous Features
Site Map



Follow @etniqminerals
Tweet



Content copyright © 2022 by Leah R. Patterson. All rights reserved.
This content was written by Leah R. Patterson. If you wish to use this content in any manner, you need written permission. Contact Leah R. Patterson for details.