Basic Pork Module - A Quick Cooking Timesaver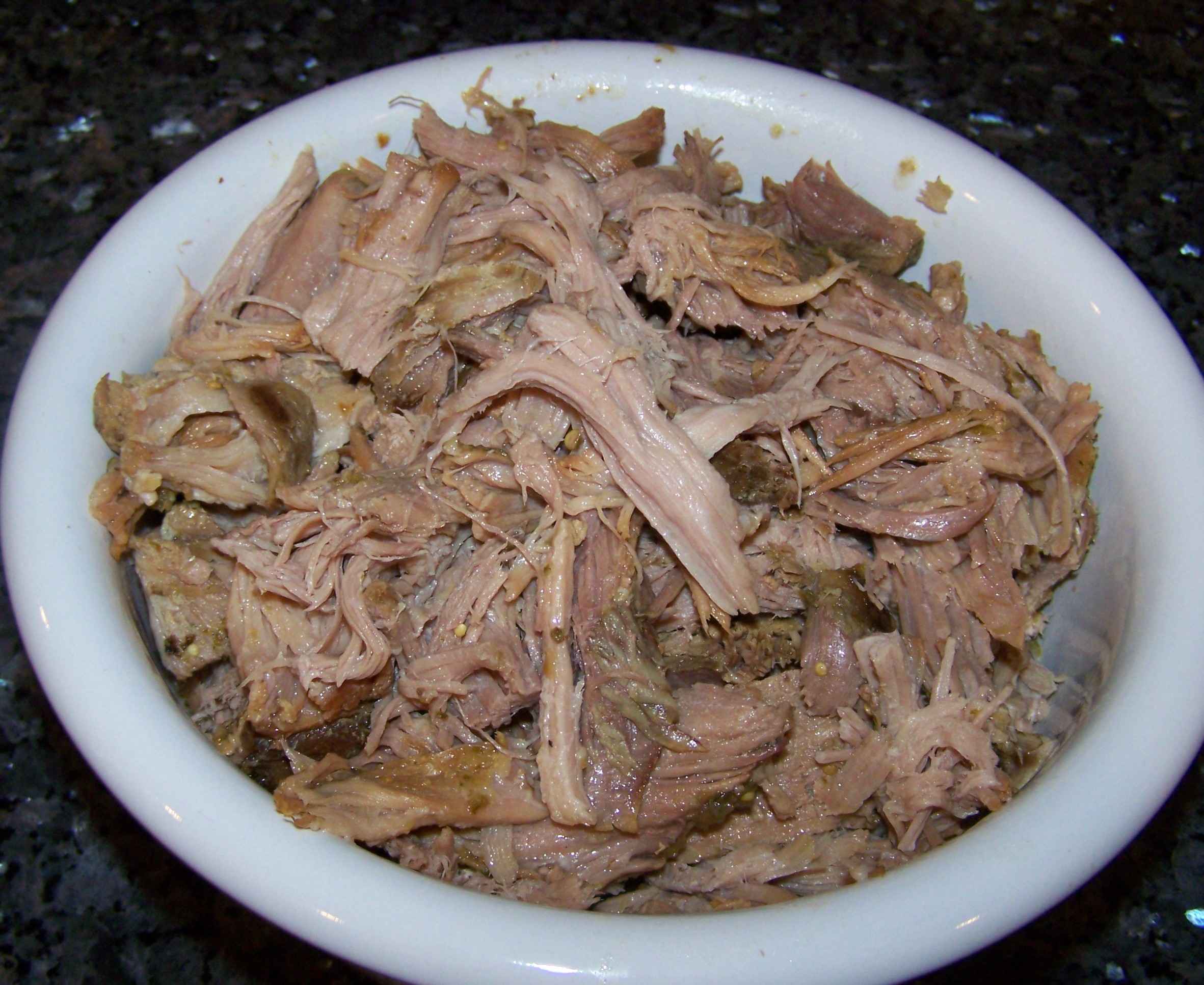 Look up the word "Module" in a dictionary and you will discover several definitions. The WordNet on-line dictionary defines a module as "a self-contained component (unit or item) that is used in combination with other components¹". The American Heritage Dictionary of the English Language defines a module as "a separable component, frequently one that is interchangeable with others, for assembly into units of differing size, complexity, or function
2
". Sounds like some kind of industrial thing, doesn't it?
So, you ask, "What does a module have to do with food, and especially what does it have to do with helping me save time in the kitchen?"
Food "Modules" are actually components (or main ingredients) that are interchangeable in many different dishes; at least that's my own definition. Modules allow us to cook once, then have the main ingredients to assemble a variety of dishes quickly. I like to prepare several different modules and have them ready in my freezer. One of the most versatile and easy modules is the following Basic Pork Module. Talk about Quick! This module requires only about 5 minutes hands-on time to get it into the slow cooker, then 15-20 minutes hands-on time to shred the pork and get it into your freezer.  
Basic Pork Module
Yield: about 8 cups shredded pork
 5-6 pounds pork butt or shoulder
1 tablespoon salt
2 teaspoons freshly ground black pepper
Place the pork in a slow cooker. Rub the salt and pepper on all sides. Cook on low 6-8 hours or until the pork is tender. Remove the pork from the liquid and set aside until it is cool enough to handle.
Strain the liquid and place in the freezer until the fat becomes solid. Remove the fat and discard. Set the juice aside.
Shred the pork, discarding all fat or anything else that doesn't look very appetizing. Add additional salt to taste and mix in enough of the broth to make the mixture moist. Divide into four 2-cup portions and freeze or use immediately.
The following dishes can be made using the Pork Module:
Memphis Style Pulled Pork Barbecue
Mexican Chilaquiles
Quickie Thai Pork Salad
Quick Pozole
Quick Pork Fried Rice
Shortcut Mexican Sweet Pork
"1. module." The American Heritage® Dictionary of the English Language, Fourth Edition. Houghton Mifflin Company, 2004. 06 May. 2007.

"2. module." WordNet® 3.0. Princeton University. 06 May. 2007. .
 



Related Articles
Editor's Picks Articles
Top Ten Articles
Previous Features
Site Map





Content copyright © 2022 by Karen Hancock. All rights reserved.
This content was written by Karen Hancock. If you wish to use this content in any manner, you need written permission. Contact Karen Hancock for details.