Recording Your Music in a Studio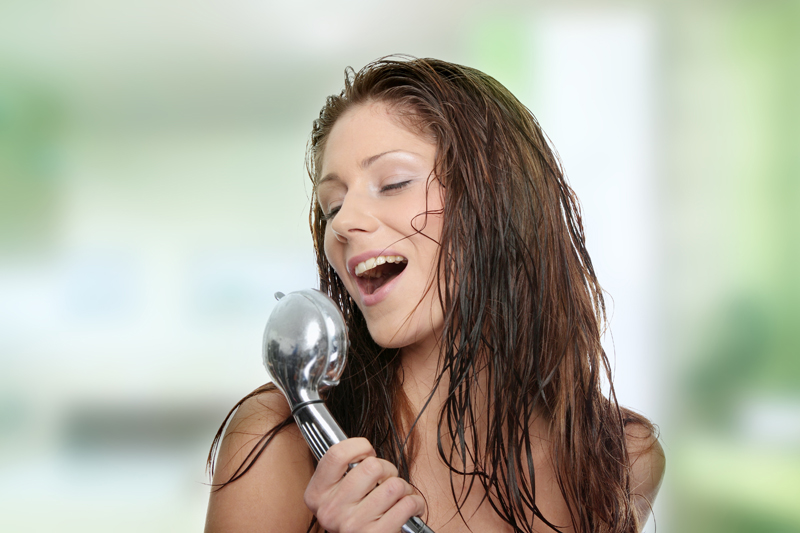 As soon as you announce your intention to make an album, you're bound to hear these kinds of things:
"Hey, I've got a friend who owns a studio. He'll give you a great deal. Real low rates."


"Why don't you just turn your computer into a recording studio? Then you can do it all yourself."
Hone Your Craft, Save Some Money
Since the advent of good recording software, everyone has a studio. Or do they?
Just because I have Photoshop, does that make me a great illustrator? (I'm pretty good at drawing stick figures, but not much else). Just because I know a bit of HTML does that mean I can make great web pages? Just because I own a fine guitar does that mean I can play great guitar music?
A recording studio, like software or like an instrument, is only a tool. A good seamstress has good tools. But she's also taken great pains to learn her craft.
You can no doubt find a recording studio that has low rates. Wonderful! But what are you going to record?
Low rates are fine, but it's also important to work at your craft. Then record what you've crafted. If you go into a studio unprepared, you will be paying by the hour for what you could have done for free before you got there.
Choose an Engineer, Not a Studio
It isn't so much a matter of picking a good studio as picking a good engineer. When I moved to a new town, I checked out 12 studios within the surrounding areas. I asked to hear final mixes of previous projects. Only two out of 12 sounded good.
You can record at a large studio that has fantastic equipment and end up with tracks that sound mediocre, or you can record at a small studio with a good engineer that can win you a Grammy. It all depends on the engineer's experience.
Hint: Look for a lower rate studio, but with a full-time engineer. Someone who records 40 to 60 hours a week, doing it as a full-time job is much more likely to get you good sounds compared to another person who only records as a hobby.
Always ask to hear FINISHED examples of what an engineer has done. If you only listen to works in progress, you won't be able to tell how an engineer treats the final product with such things as reverb, delay, equalization (tone controls), etc.
Those are more than just icing on a cake; they determine whether or not someone will even listen to your music.
If you want to make a demo of songs to send to an artist, publisher or radio station, it's important that your demo sounds at least as good as the majority of demos out there.
The bottom line?
Hone your craft.


Pick a good engineer, not a studio.
All the best,
Allan,
BellaOnline's Musician Editor
My music on CDbaby:
Music to heal emotions & boost your creativity
You Should Also Read:
Producing Music


Related Articles
Editor's Picks Articles
Top Ten Articles
Previous Features
Site Map





Content copyright © 2023 by Allan Harris. All rights reserved.
This content was written by Allan Harris. If you wish to use this content in any manner, you need written permission. Contact Sabira Woolley for details.