Scumbags – Men Who Won't Make Commitments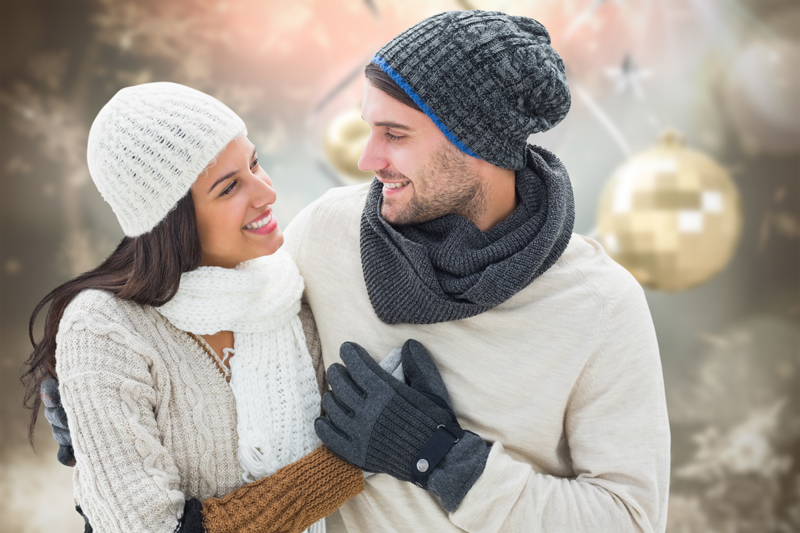 What is it about some men that makes them think its OK to behave like such dogs? Rewind - that's demeaning to dogs who love a caring owner till the day that one of them dies. So, what is it about some men that makes them think its OK to be a promiscuous scumbag - a slithering snake in the grass?
They always claim they are looking for love but are afraid to make a commitment because they say they've been burnt before. They say, they've been hurt in past relationships. Don't believe it. They are usually the ones hurting everyone else. These guys need to continuously feed their egos by keeping a harem of girls in their cell phone contacts list; but they usually have one person in the background who loves them who they sort of love and definitely draw strength from and use as a convenience. It's someone they can run to for shelter when they need a break from being a player in the game. After all, they need somewhere to hide when they get caught with their pants down in girl one's arms by girl two; but what happens to them when they get caught by their "gimmee shelter" girl, the one that they are afraid to make the commitment to for fear that a better version of her might still come along or worse yet, that they really do love but still won't make a commitment to? What happens when the one girl who believed in them and their ability to change their evil ways for them, catches them and gets her heart broken?
The happy ending to the story would be that all three of the girls follow the words of an old song and "pick themselves up, dust themselves off and start all over again". It would be a good idea for girl one and girl two to give some thought to not acting like female scumbags by trying to steal someone who is in a relationship with someone else. At the same time the Scumbag's game playing has probably now been discovered by people they know: their family, their employer, their best friend whose girlfriend was girl number two, and the family and friends of the "gimme shelter girl" to whom they had presented themselves to as good, kind, caring, polite, honest, loyal, and trustworthy. They may think they don't care but as public opinion of them gets tarnished they begin to be unwelcome where they were always invited. All of these people will think of the Scumbag as the lowliest creature on earth, a snake in the grass. Not many people love snakes. Being a snake is just not politically correct. Maybe their best option would just be to slither away into a hole in the ground where they belong. No one with common sense trusts a snake, and without trust there can be no real love and without love even a snake withers and dies "ALONE".
If you're that "Gimme Shelter" girl, you deserve better. You deserve to have someone give you the kind of love you unselfishly give. In the words of well known couples therapist Mira Kirshenbaum, "You have the power to say NO to crummy love."
Pick yourself up, dust yourself off and start all over again with your eyes and ears now wide open. When your broken heart mends, and it will mend, you will be ready to love again. Hopefully, this time what you have learned will help you recognize a snake in the grass; and don't give another thought to that snake because he will never have a lasting relationship with anyone but himself because he is unable to be trusted and no trust equals no love!
If you are one of the scumbags cheating or chasing someone else's partner, change your evil ways before its too late. Two self-obsessed scumbags together does not make for a nurturing fulfilling relationship and you will likely both end up sad and alone!
"IT"S ALWAYS A MISTAKE TO TRUST A SNAKE."
Of course, information presented on this site or found online in articles or forums should never be relied on in lieu of professional consultation for problem resolution.
Here's a Little Appropriate Extra for your reading pleasure:
SNAKEBIT By Kate Woods
Excerpt from Ostrich
Image Credit Superstartist.com
There's just a wee bit of venom in the bite of a snake,
And I didn't even think about the mark it might make,
If that Snake thawed and bit me,
The Snake that I thought was my friend,
The Snake that I cared for until Winter's end.
A long and slow Winter without many friends,
I became very close to my new hissing friend that bends.
I was sure I could change him from his normal ways,
If I offered him support, and comfort and praise,
But in my efforts to change him what I had overlooked,
Was that he was not unhappy with the normal path that he took.
He liked being a Snake with his hissing Snake ways,
And he just didn't care much about my help and my praise.
So of course in the course of the Seasonal switch,
The Snake behaved by his nature and started to twitch.
He rattled and hissed and moved all about,
And I thought it was because he was happy,
And that he was comfortable and warm - I had no doubt.
But then one bright morning with my back to his face,
He did strike very quickly and bit my neck at its base.
And I thought as I watched him then slither right out of the door,
I guess he just doesn't like me anymore.
And then in a moment I slumped down to the floor,
And a tear slid down my face but not from the pain or the fear,
But from the betrayal of one I had considered so dear.
Then I fell into darkness and I thought my last thought in the dark,
I guess I'm just dying from a broken heart,
And that befriending a Snake was just not very smart.
You can't change the nature of a man or a snake,
As obviously a kind and loving snake is a fake.
But in my very last moment I felt a grin take form on my face,
As I imagined that snake crossing the road and losing the race,
With one great big giant mac daddy truck,
And I somehow knew for certain he would run out of luck,
When he tried to get EVIL with that BIG FREAKIN TRUCK!
Best Regards,
Kate Woods
Follow the Related Link below for Kate Woods on Facebook!
Excerpt from
OSTRICH, A Little Book About Life's Ups and Downs By Kate Woods
For additional excerpt from OSTRICH, go to Amazon.com Inside the Book
You Should Also Read:
Find Kate Woods on FaceBook


Related Articles
Editor's Picks Articles
Top Ten Articles
Previous Features
Site Map





Content copyright © 2022 by Kate Woods. All rights reserved.
This content was written by Kate Woods. If you wish to use this content in any manner, you need written permission. Contact Kate Woods for details.