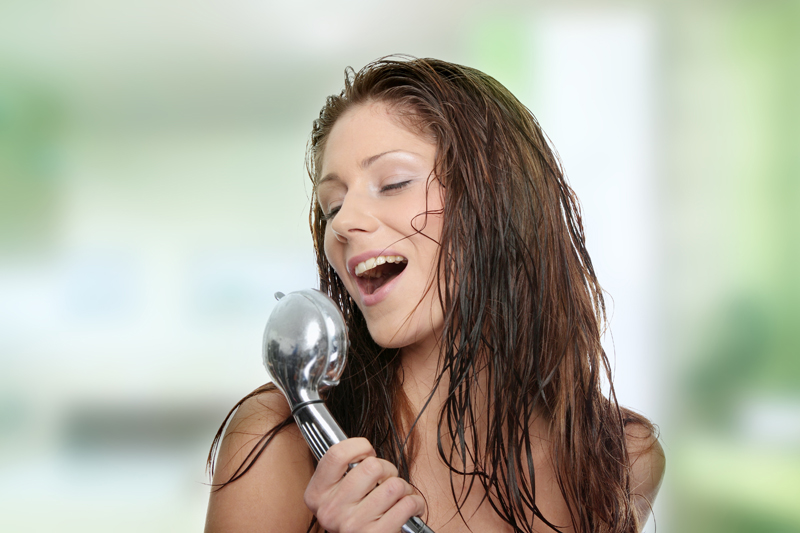 Rhythm is the regular pulse of music. You can play wrong notes and still sound pretty good if you have good rhythm, because when people feel the rhythm they are more forgiving and even tend to forget the mistakes you make.
Feeling the pulse is often the only way some people learn to play with steady rhythm.
In another article, I wrote about learning styles: that some of us learn better by using the sense of sight, while others learn faster by using the sense of sound, and still others learn best by using their kinesthetic sense (feeling/experiencing).
The book called "You've Got Rhythm" by Anna Dembska and Joan Harkness teaches you rhythm by using all three learning methods at once. You can SEE the music notes on paper as you read them, while you say and HEAR words that correspond to the notes. You also FEEL the beats and rhythm as you slap, tap and clap the music patterns.
To bring in the feeling part (to feel the groove of the music), the authors have ingeniously shown how you can slap your hands on your knees, clap your hands and tap your thumb against your index finger.
The beauty of this system is that you can immediately feel the strong and weak beats of a rhythm. Because the first beat of most rhythms is the strongest, when you slap your hands on your knees (and you don't have to do it hard) you feel the strength of that beat compared to clapping your hands together (less strong) or tapping your thumb against your index finger (even less strong).
So, when you slap your knees, clap your hands and tap your fingers, you feel a strong best, weaker beat and weakest beat right after that.
If you were practicing counting in 2/4 time, you would look at two beats per bar and SLAP for beat one, then TAP for beat two. Since slap is more forceful, you feel the rhythm of "two" easily in your body with the strong beat on beat number one and the weaker beat on beat number two:
Slap
tap,
slap
tap.
If you're counting in 4/4 time, you can use:
1..... 2..... 3..... 4.....
Slap Tap Clap Tap
Beat one is the strongest, beat three is the next strongest, while beats two and four are weak.
You can find the book at Amazon:
You've Got Rhythm: Read Music Better By Feeling the Beat
If you don't find it there, go to the authors' site: https://fleap.com.
Good reading,
Allan
BellaOnline's Musician Editor
You Should Also Read:
Reading Music Rhythms
The Secret to Reading Music


Related Articles
Editor's Picks Articles
Top Ten Articles
Previous Features
Site Map





Content copyright © 2022 by Allan Harris. All rights reserved.
This content was written by Allan Harris. If you wish to use this content in any manner, you need written permission. Contact Sabira Woolley for details.