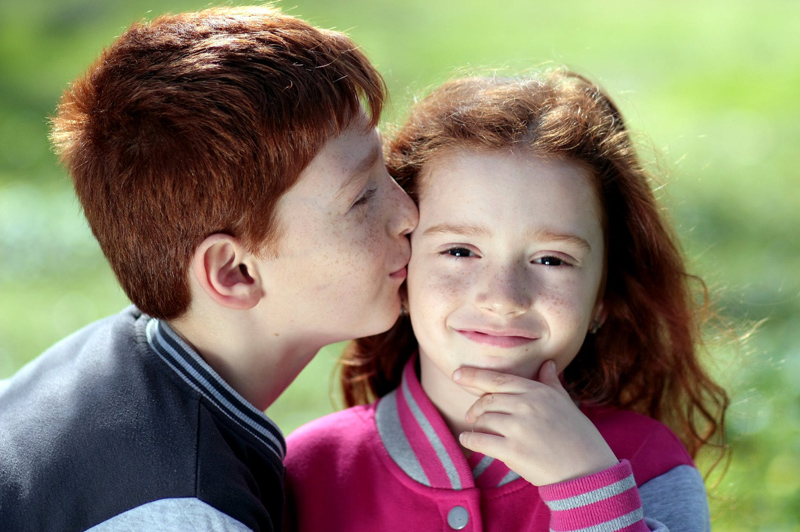 Syn-drome: - noun
1. Psychiatry. a group of symptoms that together are characteristic of a specific disorder, disease, or the like.
2. A predictable, characteristic pattern of behavior, action, etc., that tends to occur under certain circumstances
It's a common phrase, especially in parental circles, but what exactly is Middle Child Syndrome? The entire concept of symptomatic or characteristic behavior as it relates to the birth order can be credited to Alfred Adler, the one time colleague of Sigmund Freud. However, to define a child born between their first and last-born siblings as one who may harbor a
disorder, disease or the like
simply by their place in the birth order defies the intent of Alfred Adler birth order theory as described in his 1937 journal articles. It also stands to reason that defining a middle born child's behavior as a
predictable, characteristic pattern
because of the order of their birth, is also misleading. Therefore, the question becomes, is there really such a thing as Middle Child Syndrome? If there is, perhaps it is a result of the fictional "Middle Child Parenting Syndrome", since the child's behavior, as theorized by Adler, correlates to the situation in which they are born.
If a parent of a middle child is preoccupied with all the responsibilities of life, they may not be able to devote the kind of concentrated parental focus they had with the first born, who
may be spoiled because of it
. In contrast, as they get older and more kids come along, their lack of parental focus seems to benefit the youngest, who is often accused of "getting away with everything" and who
may be spoiled because of it
. Unfortunately, it is the middle child or children who seem to receive no noticeable benefit from the changing dynamics in the household and they may feel ignored, neglected or insignificant, but certainly not spoiled. However, a middle child exhibiting the characteristics of the Middle Child Syndrome may be reflecting the family's environment, which is dictated by the parents.
Does this mean parents love the middle child less? (
Of course not, but the middle child may feel that way
). Is it because they have a syndrome such as a disorder or disease? (
Not as a rule
). Could it be a reaction to parental behaviors that tends to occur under certain circumstances?(
Absolutely!
). How the child handles the circumstances put forth by the parent is what labels the child as having "the syndrome" and perhaps that's not fair to the child.
So, what should a parent do when they encounter the "middle child syndrome"? It could be as complicated as changing parenting styles. Or it could be a simple as asking themselves, if they felt neglected by loved ones, what would they want their loved ones to do to help them feel better?
As always, parents should follow the basics of parenting such as:
1- Making sure to have consistent one on one time with each child
2- Initiate communication and keep informed of what's happening and what's important in the child's life
3- Showing unconditional love by making it clear that it's the behavior of the child that is the concern and not the child themselves.
4- Fill in the blank (you know your child best). What would help your parent-child relationship?
Whether or not Middle Child Syndrome is recognized within the psychological community (many professionals dismiss it) is not as important as parents addressing the associated behavior. Steps should be taken to resolve the core issues and as always, when necessary, seek outside professional help.
Just for fun,take the
Birth Order Quiz
You Should Also Read:
Parenting Styles
The Birth Order Theory
Birth Order Personalities - Middle Child


Related Articles
Editor's Picks Articles
Top Ten Articles
Previous Features
Site Map





Content copyright © 2023 by Nina Guilbeau. All rights reserved.
This content was written by Nina Guilbeau. If you wish to use this content in any manner, you need written permission. Contact Nina Guilbeau for details.