Relaxation Techniques Reduces Pain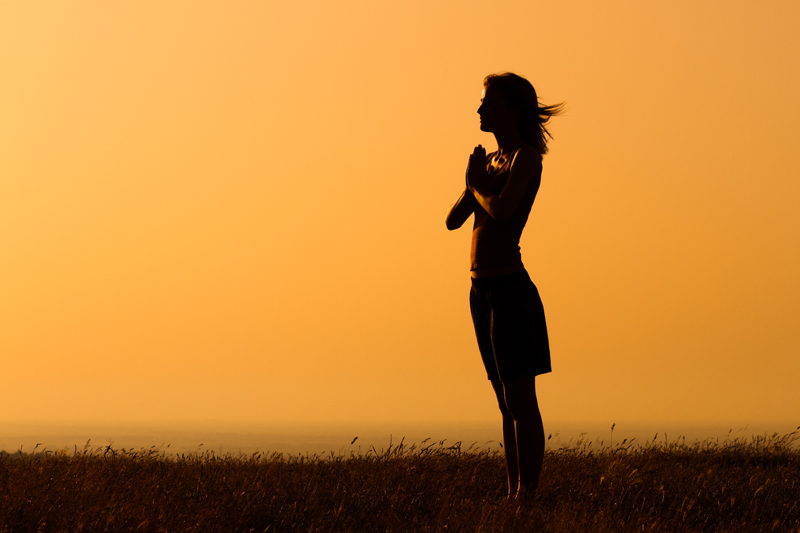 It is no secret that fibromyalgia and chronic fatigue syndrome have an overall connection to stress. Not only does stress play a role in the development of these illnesses, but can also worsen the symptoms. When the body is under stress, you become tense. This muscle tension increases your pain. So, stress management will assist in managing your pain.

Let us examine the body's response to stress.

According to the video, Fibromyalgia Show Me Where It Hurts, Dr. Patrick Wood explains how the physical body responds to stress with the "fight or flight" response. This response prepares the body to fight or flee from an attack, harm, or threat to our survival. Some of the changes experienced in the body during this response are increased heart rate, blood pressure, blood flow, and rate of breathing. Eventually, a chronic state of stress can lead to raise cholesterol levels, gastrointestinal disturbances, and a depressed immune system. In other words, you become "stressed out" or just really sick.

Individuals who experienced trauma in their lives, whether it is physical or emotional, are at risk of developing fibromyalgia. Studies have shown that trauma experienced during childhood, such as physical and sexual abuse, places the child in a contact state of stress. This prolonged stress or threat to our survival conditions the body to respond abnormally to stress. When fibromyalgia patients cannot relax, the pain worsens. So, reducing stress is imperative for reducing pain.

Three types of relaxation techniques:

I. Progressive Muscle Relaxation
Progressive Muscular Relaxation or PMR is useful for relaxing tense muscles. The idea is to first create tension in a muscle group which will force the muscle to relax.

Try this relaxation technique:

* Sit in a comfortable chair in a comfortable position or lie down.
* Tighten the muscles in each of your muscle groups, starting with the hands.
* In each group, hold the tightened position for five seconds, then release.
* Repeat this until you have tightened and released all muscle groups.
* Use imagery to imagine the stress surging out of your body.

This technique is especially effective when combined with deep breathing exercises.

II. Deep Breathing
Deep breathing helps the muscles to relax when breathing is restricted when under stress. It serves to reduce overall stress in the body. It helps to lower blood pressure, decrease heart rates, and brings oxygen into the body. Also, deep breathing can turn on the "relaxation response" or the parasympathetic nervous system. The relaxation response is the opposite of the "fight or flight" response which makes this exercise one of the most beneficial in reducing stress.

Try this deep breathing exercise:

* Sit upright in a comfortable chair
* Close your eyes
* Breathe deeply through your nostrils
* Hold for 5 seconds
* Slowly release your breath
* Repeat 8 to 10 times

Wouldn't it be wonderful to have a sacred space to practice deep breathing exercises and progressive muscle relaxation?
Try creating a sacred space.

III. Sacred Space
Vacation spots, spas, and tropical locations have been often sought as sources of relaxation and rejuvenation. The surroundings of these areas give us a clue as to why creating a sacred space or a relaxing environment is important to reducing stress in our lives. If our budget doesn't allow for these get-a-ways, or for a major remodeling project in our home, we still can create a sacred space in our home and our office. Nancy Brady Cunningham, author of A Book of Woman's Alters, says of creating sacred spaces, "Give yourself one area that is completely your own, like a quiet corner of your home or garden, and arrange items that are important to you-vacation mementos, a floral bouquet, aromatic candles, a collection of stones with inspiring affirmations. Simply spending a few minutes at your "alter" can help calm and center you."

By utilizing these simple and inexpensive relaxation techniques, you will play an important part in reducing stress, thus reducing fibromyalgia pain.




Related Articles
Editor's Picks Articles
Top Ten Articles
Previous Features
Site Map





Content copyright © 2022 by Veronica E. Thomas. All rights reserved.
This content was written by Veronica E. Thomas. If you wish to use this content in any manner, you need written permission. Contact Veronica E. Thomas for details.