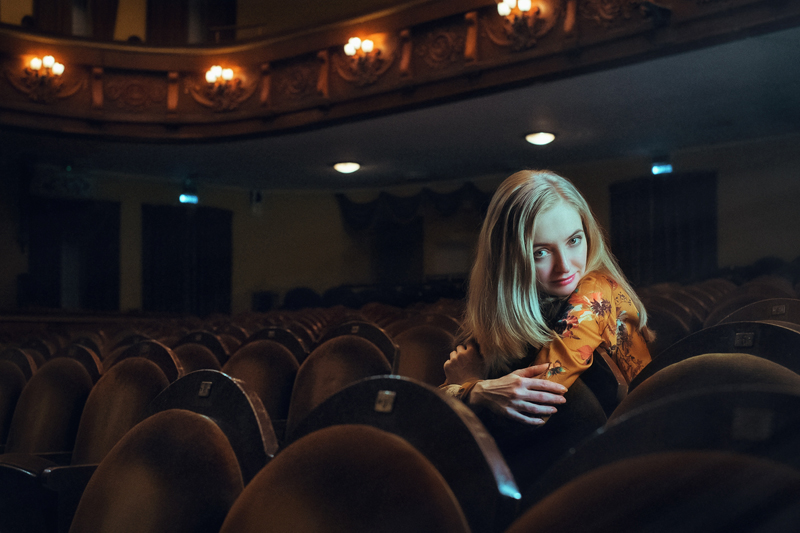 In patriarchal Albanian society, the only way a woman could enjoy the rights afforded a man was to relinquish her femininity. A sworn virgin was independent, but only as a celibate being that denied her sexuality and dressed in traditional male clothing.

Laura Bispuri's feature film debut, adapted from Elvira Dones's novel, is the story of Hana (Alba Rohrwacher). She adopts the male persona "Mark" to avoid the servitude of an arranged marriage and the restrictive code that governs the behavior of women. As the film opens, Mark has experienced a personal crisis. She leaves the Albanian mountain village where she has spent her life and travels to Italy.

She arrives at the home of Lila (Flonja Kodheli). Through a series of flashbacks, the viewer discovers that Hana was adopted by Lila's family when her parents died. The two girls rebel against the circumscribed roles they are groomed to play. Hana becomes a sworn virgin. Lila flees to Italy with her lover. After years of separation, Mark/Hana gradually becomes part of Lila's family again. She also sheds her male persona and explores her female sexuality.

Hana is presented as an inarticulate character. Although she is repeatedly asked by Lila why she left Albania, Hana never answers the question. Also, her sexual encounters are presented as two brief moments in a men's bathroom and a back hallway at the local aquatic center. She barely speaks to her male partner. This leads to a lack of dramatic tension or resolution in "Sworn Virgin". Hana remains an enigma.

What cannot be faulted is the visual aesthetic of the film, as captured by cinematographer Vladan Radovic. The rural scenes of towering, snow-covered mountains and swiftly-running streams are infused with a warm, sensual light. The urban scenes in Lila's cramped apartment are permeated by a dingy, yellowish tone suggesting that the two women have paid a price for their independence.

"Sworn Virgin" raises questions about gender roles and power. As young girls, Hana and Lila are told that they cannot drink, smoke, ride horses, or carry a rifle. When Hana dares to go hunting, she is assaulted by a group of men who tauntingly ask "You think you can do anything you want?" The other chilling scene shows Lila's father displaying a bullet that he has reserved for her dowry. "If your husband has any reason to complain, he will resolve the matter with this bullet given by your father."

"Sworn Virgin" was released in 2015. It is in Italian and Albanian with English subtitles. The film is unrated but contains some sexual content that is suitable for mature audiences only. "Sworn Virgin" is available on Amazon Video and DVD. I watched the film at my own expense. Review posted on 7/30/2017.

You Should Also Read:
Mustang Film Review


Related Articles
Editor's Picks Articles
Top Ten Articles
Previous Features
Site Map





Content copyright © 2023 by Angela K. Peterson. All rights reserved.
This content was written by Angela K. Peterson. If you wish to use this content in any manner, you need written permission. Contact Angela K. Peterson for details.