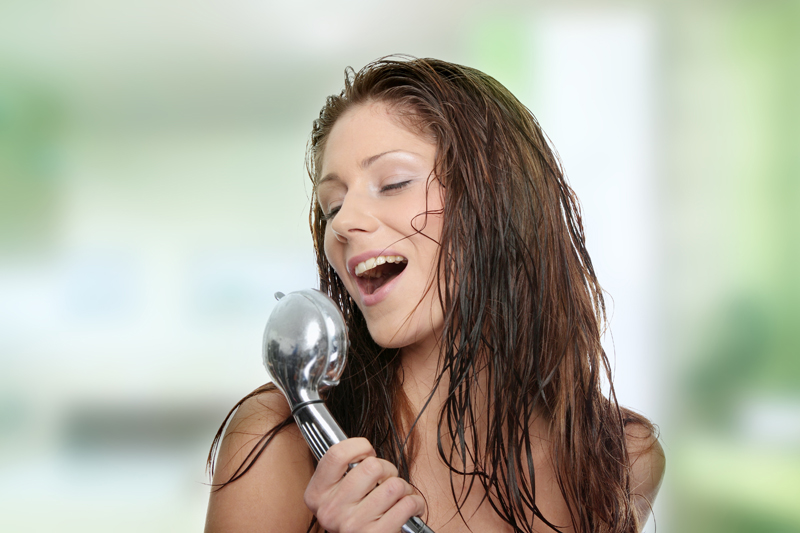 My wife and I were sitting in a beautiful hotel restaurant by the sea. It was early morning. Large plate glass windows gave us a view of ocean waves rolling in and breaking upon the sand. Seagulls hovered nearby, like kites hanging in the wind.

We ordered our breakfast from a waitress and were waiting for it to arrive when in strode music through the speakers in the room. A saxophone blasted through the tranquil scene like it was going to saw one of the seagulls in half.

I said nothing to my wife, not wishing to disturb the peaceful mood of the day. But it was too late. As we ate our breakfast, the music proceeded to shatter any stillness that would have allowed us to enjoy our meal. A big band wailed and railed at us. Trumpet and sax solos cut into me and destroyed any tranquil thoughts I might have had.

Have you ever noticed how some stores will play music with a faster tempo to clear out customers before closing time? That's the effect it had on us. We couldn't wait to get out of there. And that's the effect your music can have on people.


If you want to sell more music, pay attention to your audience

Steve Kujala, a truly amazing Los Angeles flute player, has played on thousands of tracks for CDs and movies. He has a unique style that he calls fretless flute, using an open-hole flute so he can "bend" notes like a guitar player.

At one time Steve was playing for a very famous jazz group, where each player tried to out-play the others. The attention was always on who could play fastest or most cleverly.

Steve said that one day he changed his playing entirely when he realized that between one note and the next are an infinite amount of possibilities for different expressions. In other words, you can express yourself in many more ways than just playing speedy notes. You can also change volume, tone, rhythm, etc.

While it may be fun to hear fast notes and technical agility, a steady diet of that soon becomes tiresome.

There are times when you want to experiment, so you can change and grow, and other times when your music can nurture a listener.

Why was the music in the hotel so disturbing? Because it was a mental exercise for the musicians playing it. And a mental exercise is just that – an exercise. Most audiences do not appreciate listening to an exercise.

When you're playing, pay attention to what your audience appreciates. Heck, they might even buy more of your music!

All the best,


Allan,
BellaOnline's Musician Editor



Related Articles
Editor's Picks Articles
Top Ten Articles
Previous Features
Site Map





Content copyright © 2022 by Allan Harris. All rights reserved.
This content was written by Allan Harris. If you wish to use this content in any manner, you need written permission. Contact Sabira Woolley for details.