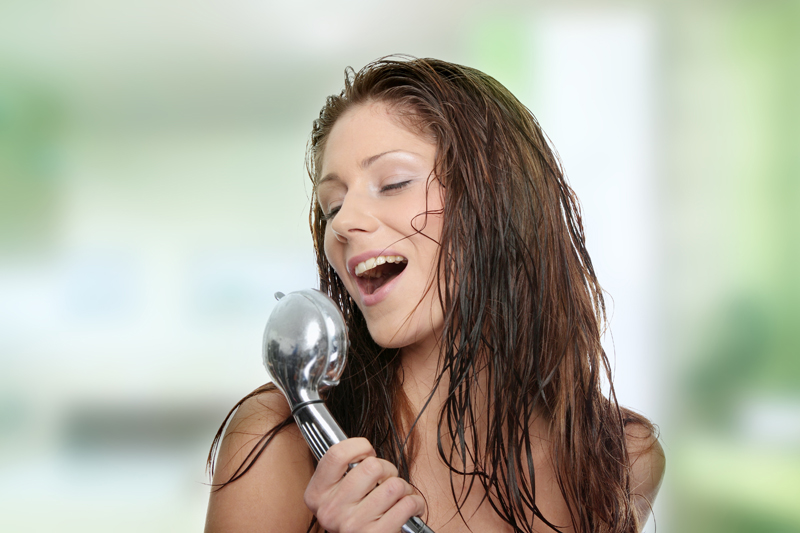 Would you consider yourself to be an overnight success if you worked for 20 years to achieve something and it finally happened? In a sense, that's the story of Lady Gaga.
This January (2010), she received her first Grammy Award, and was nominated for Song of the Year, Record of the Year and the Best Dance Recording. In March, the song "Telephone" hit number one on the pop charts. That made it her sixth consecutive number one song, and she became the first artist in history to achieve that.
As of this writing, her song "Bad Romance" had over 157 million hits on YouTube.
Comments about Lady Gaga range from over-the-top admiration to harsh criticism. So has she just hit a narrow niche because she wears outrageous outfits, or does she really have some talent? Did she just rise to fame because of her affinity for the gay community? Or are her sexual preferences incidental to her fame?
I always think it's easy to be critical of someone else before you look under the surface of what they've accomplished. So, when I did that, a different story unfolded.
I have to say that I am inspired by Lady Gaga's focus. She claims that she knew what she wanted to be since she was four years old. And from that time on, kept her eye on her goal.
Before her rise to fame she put in time performing at various clubs and writing for other artists. As she says: "I was fearless with my ambition." And that's inspiring for the rest of us – to be fearless with our ambitions. Because deep down we all know what we want to be, but fear is an unwanted companion.
Gaga's goal? She wants to create a space for her fans where they can feel more free. Says Gaga: "I felt like a freak, like I didn't fit in. Sometimes in life you don't feel like a winner, but you are." There aren't too many people I know that feel like they do fit in.
But to "fit in," Lady Gaga is a driven person. She works all day on her materials – on her costumes, ideas, songs. Sometimes you have to wonder at her drive. What's underneath wearing a Kermit the Frog outfit that portrays dead muppets? But by being provocative she can get enough attention to say what she really wants to say. To affect people in a positive way.
Her message? Be yourself. Be proud of who you are. Celebrate all the things you don't like about yourself. Be happy inside.
When all is said and done, the music has a steady underbeat for dancing, good repetitious hook lines and nice harmonies. I don't think she has the flair of Michael Jackson, but look at her fantastic success, and compared to him she's just starting out. So I predict that she will achieve as great a success in the long run.
Perhaps the most startling thing about Lady Gaga is her sincerity. And that comes across when she's being interviewed.
The most telling comment about who she really is came from an interview by Barbara Walters. At the end of the interview Barabara said: "You're not at all what I expected; you're much more!"
All the best,
Allan,
BellaOnline's Musician Editor
My Music on CDbaby:
Music to heal emotions & boost your creativity


Related Articles
Editor's Picks Articles
Top Ten Articles
Previous Features
Site Map





Content copyright © 2022 by Allan Harris. All rights reserved.
This content was written by Allan Harris. If you wish to use this content in any manner, you need written permission. Contact Sabira Woolley for details.