Laurie Forbes - Breaking Free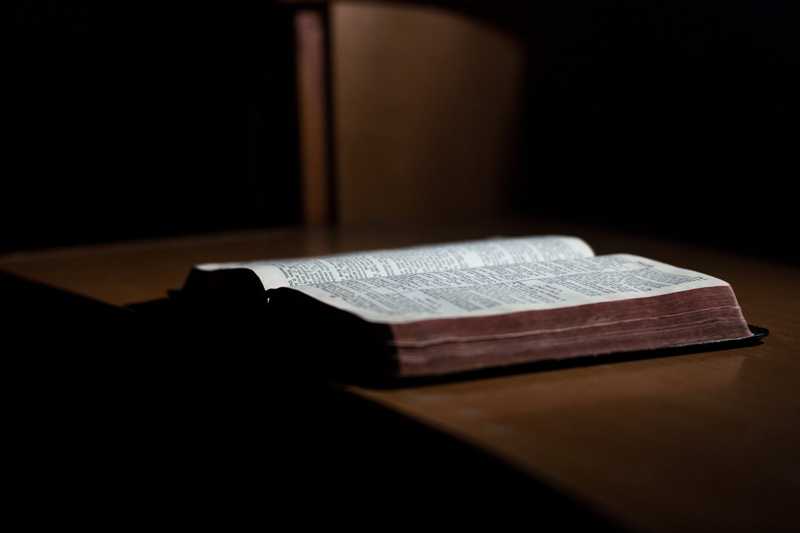 Surviving abuse is no small matter. Ask Laurie Forbes. And it doesn't matter what time of year it is. Unfortunately for some, Christmas can be one of the more painful times of the year.
There are generally just a few responses from abuse: become an abuser yourself, or become bitter, or do something to
help
others. Laurie Forbes has chosen the last. She has taken her experience and written a book about it, in the desire to help others "break free." Thus, she named the book, Breaking Free.
Recently, she took some time out of her busy schedule to chat about her book and what she has chosen to do with the trauma she experienced during her youth. Her story is strengthening. And in spite of the abuse, she still finds life to be wonderful. I can't wait for you to meet Laurie Forbes. You get a strength of who she is and what she is about in just a few short words.
C.S: Tell us a little bit about your present day family, your husband, and children.

Laurie: My husband was born in the church, served a mission to Japan in the mid 70's and now works for a large phone company doing the same job he did for 20 years in the Air Force. We have seven boys and one girl. Our oldest son and daughter are married and each has a son of their own. We have two sons preparing for missions, and two still in school. The last two born died early in their lives. The two still in school are in high school and junior high. My oldest son joined the Army, spent time in Iraq, developed Hodgkin's Lymphoma, and is now in remission.
C.S.: Whew. And how happy I am to hear your son is in remission. What has been your greatest joy as a mother and as a wife?

Laurie: Being able to provide my husband with children and being a mother to those children. I have been privileged to be a stay-at-home mom until my youngest was in school full time. At that time I decided to pursue my college education. I would not trade being at home with my children for any employment no matter how high the pay or how choice the job.

C.S.: You've just completed your book. Tell us in a nutshell what it is about and why you wrote it.

Laurie: My book is about my own journey through healing from all of the childhood abuses I experienced, and coping with the death of loved ones. The journey, taken with a very wise and gifted therapist, was difficult both emotionally and physically, but worth the trip.

C.S.: Please tell us a little bit about your background as a writer. Have you always enjoyed words and books, or is writing something new?

Laurie: I have always enjoyed reading – it was a wonderful escape, and I seem to have excelled at writing because I usually got A's or B's on my school or college papers. I have been an avid journal writer since I joined the church. Before getting this book to a publisher I wrote an article that was published in the Association of Mormon Counselors and Psychotherapists newsletter. I have written a few poems, most of which can be viewed on my website (www.forbes-breakingfree.com), and lots of college papers. I feel that I express myself better with the written word than I do speaking out loud. I have found that I do not do well with writing fiction – it is the only genre I have trouble with.

C.S.: What kind of habits did you employ to bring about your book? Are you a write-every-day-without-fail kind of writer?

Laurie: The only consistent "habit" I used to write my book was the comfort of the Holy Ghost. I felt a great compelling urge to write both this book and the few poems I have written. Without this influence I would not have been able to write either. I did not "write everyday without fail," but I did write as often as I could. If I had free time, that is where I could be found.

C.S.: What kinds of obstacles did you encounter along the way in completing this project and how did you handle those writer's obstacles?

Laurie: I think the biggest obstacle was time, but not the way most people think. I had plenty of time to work on the book, but I had to wait patiently for others to accomplish things who did not have as much free time as I did.

C.S.: Your topic is a sensitive one. How did you approach this, so as to remain appropriate and balanced?

Laurie: When I first revealed my childhood sexual abuse, a well meaning friend gave me a book to read so I could have some help. Unfortunately, this book was full of women's detailed stories and the only thing I was helped to do was feel angrier than I already was. I never finished the book because of the way it made me feel. I was not helped in any way to overcome what had happened to me.
My goal is to not re-abuse anyone who reads my book. I wanted my book to be uplifting and to provide hope for others who had suffered in their childhood. I simply left out the graphic details of the abuse. Instead I use generalized or vague references to the events, leaving the detail for the reader's imagination to fill in if they found it necessary.

C.S.: If there were one thing you wanted your reader to walk away with after reading your book, what would that be?

Laurie: Hope. Hope that it is possible to overcome the effects of childhood abuses, hope that peace can be achieved, hope of regaining the ability to trust, hope that the Savior will help and is not 'the bad guy.' Hope that there is a life free of all the negative aspects abuse inflicts upon us. Hope of receiving and giving love in a real way.

C.S.: A potent gift indeed. As Latter-day Saints, we have so much before us. What is your perspective on why the Lord gives us talents?

Laurie: My perspective on why Heavenly Father gives us talents and gifts is so we are able to fulfill our mission on earth, and so that we can learn to use our gifts and talents in service to our Father-in-Heaven's children on earth. They are not given to us for our benefit alone, but for the benefit of those around us. We must also remember that the Father's gifts and talents are not reserved for Latter-day Saints alone, all of His children on Earth have them with the same purpose.

C.S.: Do you feel there are any obligations or commitments we've made in regards to these? If so, what are your thoughts about how best to go about doing those things?

Laurie: Do we have obligations or commitments about the gifts and talents we have been given – absolutely. First, as we progress through this life we discover what they are, their purpose, and how to make them work. Second, we must learn to use them in the way the Lord would have them used, remembering that if we do not use them we will lose them. Third, since we are to assist the Lord in his mission (To bring to pass the immortality and eternal life of man) we are obligated to use our gifts and talents to serve our brothers and sisters (members and non-members alike).

C.S.: You've obviously put a great deal of effort into your book. What is one thing that you've learned in the process?

Laurie: I have learned many things in the process of writing this book. I have had many spiritual lessons, and many material lessons. One of the spiritual lessons was that no matter how difficult the task we undertake, if the Lord approves we will have all the assistance we need to accomplish it. A material lesson is that publishing and promoting a book is a lot of hard work and commitment.

C.S.: Is there a scripture or thought that helped you the most while writing this book?

Laurie: There was not any one particular scripture that helped me while I was writing the book, however, Doctrine & Covenants 122:7-9 sustained me while I was actually living through the events the book is about.

C.S.: What do you hope to accomplish by this work?

Laurie: I would really like to see this book begin to break the cycle of secrecy associated with abuse, but I admit that is not as realistic as my other desires. I would like to provide other survivors with enough courage to go forward with their own healing and have the desire to go as far as they need. I would like to instill in others enough faith that they will be able to turn to the Lord and seek His help with their healing. Lastly, any funds received from the sales would be wonderful to help with my Social Work masters program.

C.S.: Any other projects you are working on? Other gifts you feel you've been given?

Laurie: Right now my project is to promote this book and to excel in my masters program. I have been given many gifts besides the ability to write. Most are spiritual gifts that I don't discuss with others very much, the others are more obvious like the writing. I actually have a creative streak that is expressed in my quilts because I love to design my own quilts – many of which have a message in the design. (To view some of Laurie's stunning quilts, visit her
website
. People have commented on her amazing gift with intricately beautiful quilts.)

C.S.: Your husband, Bruce, is also quite talented in his own ways. What is it like to have a spouse that is equally appreciative of the arts and the finer things in life?

Laurie: My husband is indeed gifted. He writes poetry, hymn lyrics, short stories, and is working on a couple of children's books. He is knowledgeable about art and music, and has a passion for the constitution of our great nation. We both write, but in different genres. We proofread each other's work frequently, and encourage each other when we feel down about our writing. As for appreciating the arts and finer things in life – that is where my husband surpasses me greatly. I am a person who appreciates the simpler things in life; like dragon flies darting around my back yard on summer evenings, playing with our dog, and gardening—rather than going to museums to look at the masters or attending a concert (I have a really hard time appreciating opera).

C.S.: I really have appreciated the time you have taken sharing your thoughts and your deep sensibilities. Any final words or thoughts?

Laurie: I have had people wonder if I am real, how can I possibly be the way I am, how can I be happy, or spiritual, etc. after what I have been through. Some people who have not healed can be skeptical about my assertion that healing is possible and worth the effort. I am very real. I am very spiritual. I am very much a product of my Father-in-Heaven's love for me.
My therapist once said to me that I had been given more trials to bear in this life than most people are expected to bear. I did not really comprehend the truth of it, nor did I want to. All I really knew was that obstacles and trials were in my path and I had to either go around them, over them, or through them. The biggest lesson I learned over the years was that there was a blessing within each trial if I took the time to find it.
These blessings within the trials made them bearable. They also helped me to realize just how much my Father-in-Heaven and my Savior were watching over me. I learned that my safety and peace were assured if I but trusted the Lord with me in every aspect of my life. I bear solemn testimony of the Savior's unconditional love for all of His children who have been abused, of His compassion for our plight, His patience with us and our needs, and the infinite ability to understand our anger and not be bothered by it.

C.S.: Your book is a valuable piece of work. Where can people go to find more information?

Laurie: To find out more about my book or me, feel free to visit my
website
. If you know someone who does not have access to the internet, but would like contact me, I can be reached at: P.O. Box 18923, Salt Lake City, UT 84118 or email me direct at laurie@forbes-breakingfree.com. If you would like to do a professional review of the book, I am open to that; feel free to email me directly.
*****

C.S.: One gets the sense from Laurie Forbes that she has seriously considered life and all it holds. Perhaps it came of necessity, but what a blessing she is among us, willing to share her life's gifts to help lift another, no matter how feeble. If you know of any who might benefit from her book, please refer them to this site for more information and help.


~~~~~
Struggling with your teens? C.S. Bezas book has been called the perfect aid for parents and youth leaders.
Powerful Tips for Powerful Teachers: Helping Youth Find Their Spiritual Wings
is available in most LDS bookstores and online at
DeseretBook.com
. Order it today and watch changes begin.
You Should Also Read:
Information on Laurie Forbes' book, Breaking Free
Previous article on abuse at Christmas time
BYU Broadcasting's report on abuse


Related Articles
Editor's Picks Articles
Top Ten Articles
Previous Features
Site Map





Content copyright © 2018 by C.S. Bezas. All rights reserved.
This content was written by C.S. Bezas. If you wish to use this content in any manner, you need written permission. Contact C.S. Bezas for details.