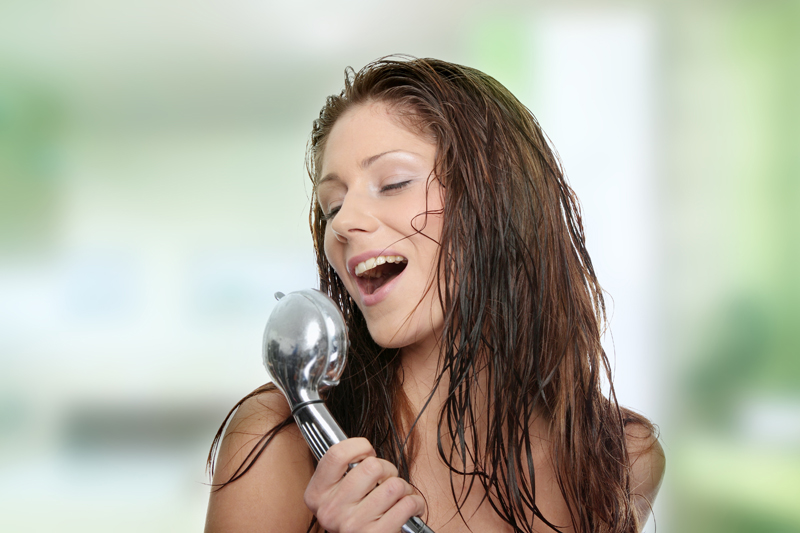 The pentatonic scale can be one of the most useful scales to use for improvisation. In some of the other articles on scales, we learned that the word SCALE comes from the Italian word SCALA, which means ladder.
The important thing about a ladder is that it has rungs. Because they are spaced a certain way, you can use it to climb. If those rungs were spaced differently you'd have to climb differently.
It's the same thing with music scales. A scale is a set pattern of notes, with certain spacing between the "rungs" or notes. So you can have 5-note scales, 6-note scales (blues scale), 7-notes scales (major scales), etc. And because of the spacing between the notes, these scales will feel different – they produce different moods – some happy, some sad, some Persian, some gypsy, etc.
The pentatonic scale is a 5-note scale (penta means five). And it's a scale most often used for improvising.
You can find the pattern (the rungs) for any major scale by looking at major scale "rungs" (read
Major Scale Music Theory
). The pentatonic scale uses some of these same rungs.
So if a major scale is …
Do-Re-Mi-Fa-Sol-La-Ti
…just get rid of two of those rungs (Fa and Ti)..
Do-Re-Mi-
Fa
-Sol-La-
Ti
and you're left with…
Do-Re-Mi-Sol-La
Those are the five notes of a pentatonic scale, and it has an airy, spacey quality.
The other way to look at the spacing of notes (rungs) of a pentatonic scale is to see that they're: 2-2-3-2 (in ½-steps). Or that the notes are the 1-2-3-5-6 notes of any major scale. So in the key of C, just leave out F & B.
For example, the C Major scale is: C-D-E-F-G-A-B, and the C Major pentatonic scale, would be: C-D-E-G-A. Those are the notes you can use to improvise on any piece in the key of C. You can play those notes in any order and they'll almost always sound good.
Happy improvising.
Allan,
BellaOnline's Musician Editor
My Music on CDbaby:
Music to heal emotions & boost your creativity
You Should Also Read:
Major Scales
Major Scales Music Theory


Related Articles
Editor's Picks Articles
Top Ten Articles
Previous Features
Site Map





Content copyright © 2023 by Allan Harris. All rights reserved.
This content was written by Allan Harris. If you wish to use this content in any manner, you need written permission. Contact Sabira Woolley for details.