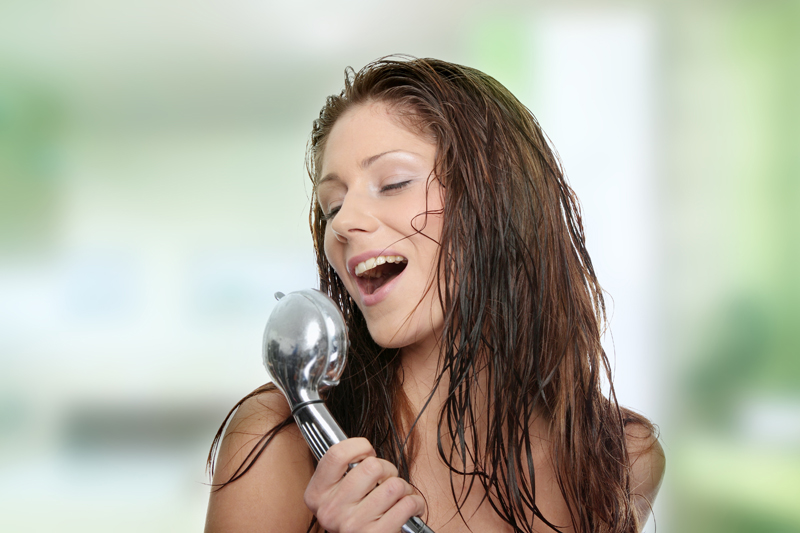 Here is a singing tip that can change your singing career for the better.

There is nothing more irritating to a singer than to have a horn player (trumpet, sax, clarinet, etc) play at the same time as you're singing, particularly if they are playing something different from the melody you're trying to sing.

I'm not talking about a horn player that just fills in the blank spots; I'm talking about the player that decides they're going to embellish what you sing by either playing:

• The same thing you're singing
• Musical figures that are supposed to complement what you do
• A background part that's supposed to enhance your singing.

So you say: "What's wrong with that? Aren't they just adding to the performance?

There are two problems. One for you as a singer, and another for your audience:

As a singer you want to be free to vary the rhythm or phrasing of the words. You also want to be free enough to slightly change the melody if inspiration hits you. When another instrument is playing the same thing that you're singing but the rhythm is slightly different, it can throw you off stride.

The other thing that happens when an instrument is playing the same melody you're singing is that it "milks out" your sound. Instead of a listener being able to hear you clearly, the listener also hears the sound of the instrument, and they are unlikely to hear your nuances.

This effect is even more pronounced when a horn player plays something different WHILE you are singing. Because the listener's ear must then go back and forth, listening to first you, the singer, and then the instrumentalist. This is confusing to the ear of the listener. But more importantly, it is actually quite tiring to listen to, because there are two different things happening simultaneously.

Even when a horn player fills in the spots where you're not singing, unless it's done tastefully, it's tiring to listen to. It's like someone who talks non-stop and wears you out, because there's no resting space.

When you talk or play an instrument, you pause to take a breath. That's natural. The same way, when you sing or play music, there must be resting spaces. The world is made up of BOTH sound and silence. Nowhere is this more effectively portrayed than in a movie sound track.

If a sound track has been carrying you along for a while, and suddenly there is dead silence, the silence is abrupt and "deafening." Because you notice it immediately.

If you are a singer, do not be afraid to tell a horn player: "Can you please not play the melody while I'm singing?" Or, if they are playing fills in every single space, ask them to fill but play a little less. They can play as much as they want on intros, endings and solos, but your voice is an instrument as well. After all, how would they like it if other instruments were always playing on top of everything they did? Somehow they never think of that.

Is this kind of thinking too strong? Perhaps. But as a singer, just remember you are an "instrument" too. And you deserve to be heard. Remember that the thing most people FEEL are all the subtle variations you can produce with your voice. And you don't want those subtleties masked by other musicians who are unknowingly hiding them by trying to be helpful.

All the best,

Allan,
BellaOnline's Musician Editor



Related Articles
Editor's Picks Articles
Top Ten Articles
Previous Features
Site Map





Content copyright © 2022 by Allan Harris. All rights reserved.
This content was written by Allan Harris. If you wish to use this content in any manner, you need written permission. Contact Sabira Woolley for details.