Writing Your Family's Story as a Family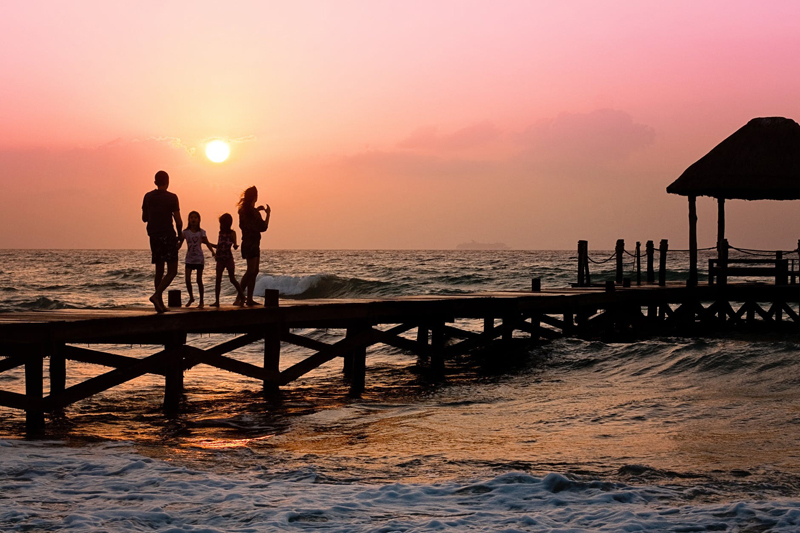 Sunday afternoons are a great time to write your family history. And, since it is a family history, it's especially wonderful if the family can write it together. Imagine how much richer the written story of your family will be if everyone's point of view and special memories were included, and not just those of the official keeper of the stories.
One Sunday afternoon, gather your family together and get them started on "remember whens." Start off with a memory of your own. Turn on the tape recorder and capture the conversation. After a few memories have been shared, ask everyone to help you make a list of every important or fun thing that has happened in your family. Record each item on a strip of paper. Let your younger children decorate a jar or large can to hold the strips.
On following Sundays, take turns selecting one item from the jar. Tape the discussion that follows and add the tapes to an audio library of family memories. After the family has remembered together, ask them to write their own version of the story. Little ones can draw and dictate. Gather the reports together and put them in a notebook with a section divider for that topic. Even if you decide to type them, keep the handwritten ones in a special place. Someday, when your children are grown, the handwritten versions are the ones you'll most treasure.
If your children haven't had much experience writing, this is a good time to strengthen skills that might not get enough attention at school. Help them edit their work for the official version. Their story should have a beginning, middle, and end. It should clearly explain who each person was. "Yes, Sally was important to this story. Why don't we tell a little about her since your own children might never meet her and won't know she was our neighbor?"
Details matter. In fifty years, no one will be really excited to read, 'That year we went to the mountains." But if the story has details—the appearance of the cabin, the wild animal you saw, the spiritual experience you had during a devotional in the woods—the story will have meaning. Your readers should be able to picture the event, feel the emotions, understand what made it significant in your mind.
During the week, read other memoirs to your children. The Little House on the Prairie books are true stories. As you read, help your children notice what makes the stories interesting, even though most are about small, everyday events. If they say it was interesting because their lives were so different then, point out that these stories will be read by people who also live very different lives. You may need to tell them all the things they have that weren't common when you were growing up. Their seemingly ordinary lifestyle will seem extraordinary to future generations.

Writing to Save Your Life: How to Honor Your Story Through Journaling
You Should Also Read:
Writing your history
Family Stories
Journals


Related Articles
Editor's Picks Articles
Top Ten Articles
Previous Features
Site Map





Content copyright © 2019 by Terrie Lynn Bittner. All rights reserved.
This content was written by Terrie Lynn Bittner. If you wish to use this content in any manner, you need written permission. Contact Jamie Rose for details.