Get the Most Out of General Conference - Children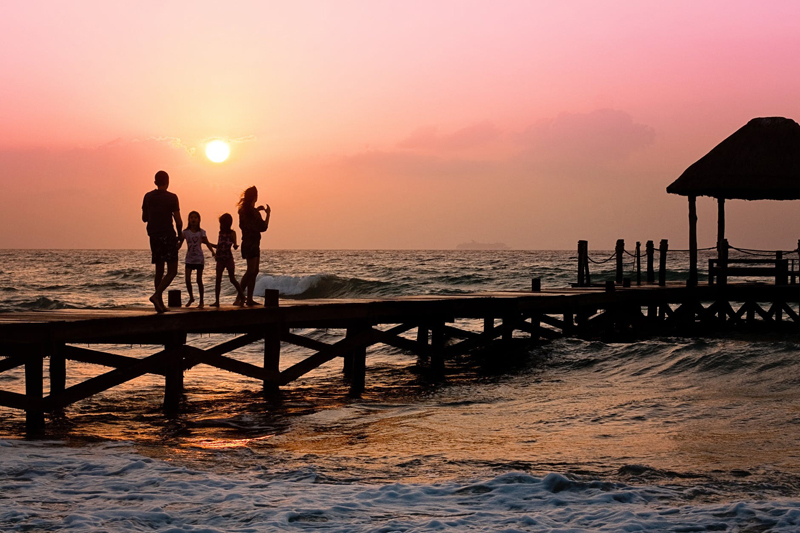 And here it is
Da-da-da-da-da-duuuum!
(That was a drumroll, by the way) the third and final article in my series on getting the most out of General Conference. Here we focus on children up to young adult age. Please recall from the first article that devising a strategy beforehand and having a Family Home Evening lesson focused on the importance of Conference can be critical to a successful conference weekend.
For Young Children (toddler-Preschool)
For this age the main lesson is that conference is a very important occasion. Make sure they know in advance what will be expected of them. Family members who fall into this category may have different requirements per your strategy even than each other, depending on how many tots you have. For example, you may have decided that your five-year-old should sit through two entire sessions—Saturday morning and Sunday evening perhaps—while your three-year-old is only required to stay put for the first half hour of the Saturday morning session (to observe the sustaining of our leaders). What is important here is that the children see that we aren't lounging around, playing games on the cell phone or reading the paper, but are respectfully paying attention, bowing our heads during the prayer, singing the rest hymn, perhaps even following along in the scriptures with the speakers or taking notes.
Set aside a "quiet room"
This idea may or may not suit your family, depending on the number and ages of your children, and how many extended family members are joining you. This is the same concept as the foyer at church—lets keep the living room, family room, or wherever Conference is playing as quiet and reverent as possible. Those who are not required to watch the session that is on should be instructed to play in one particular room of the house. Ensure that there are quiet toys and games available, perhaps even a non-messy snack. If the children are young enough, the parents may need to trade-off quiet room duty and watching with the big people. If adult presence is required in the QR, see if you can arrange for that adult to listen to the session on the radio or the internet.
Prepare appropriate activities for those not in the quiet room
Plan whatever activities you take to Sacrament Meeting for these little ones. In all likelihood, children in this age group will not be able to follow along with conference-specific activities that require them to listen to talks and pick out key words or phrases, and certainly word searches or note-taking will be over their heads! If older children are doing some variation of Bingo, it may be a good idea to make teams, pairing a younger child with an older child who will point out to the Jr. teammate when the key word is spoken, allowing the younger child to place the candy on the corresponding word or picture on the card (then again, the toddler will likely find more value in eating the candy than in using it to mark squares on a Bingo card!)
If your conference strategy has your tot sitting through only a partial-session, you may wish to require her to sit reverently for that length of time without doing any extra activities, in the same way some parents allow their children to read books or color pictures in sacrament Meeting only after the Sacrament has been passed. If he will be sitting through an entire session in the living room, however, it is reasonable to allow him to do whatever activities he would be permitted in Sacrament Meeting.
For the "Middles" (6ish-11ish)
Prepare Conference-Related Activities
Ok, I thought I was pretty clever with my "Conference Bingo," idea which wasn't even really my idea, but was something my parents did with us when my sisters and I were kids. Make up Bingo cards with several words that are used frequently during conference (or illustrations of those words) such as temple, prophet, faith, Book of Mormon, Jesus, Repentance, etc. The fun part is that you get to use candy to fill the card up. There are, of course, dozens of variations of this, a couple of examples: each child can be assigned one word per talk, rotating the words among family members with each new speaker, or children may be given a list of a few words and those who figure out which word is mentioned the most often win a prize.
As I said I
felt
pretty clever with myself in light of this "fresh" suggestion, until someone shared with me an entire packet of conference activities she had printed for her children off the internet. Alas, my creative genius ends with my devastatingly awesome writing and the occasional modest scrapbooking effort, but there are several free resources on the internet with a plethora of ideas. Below I'll recommend just one that has excellent materials offered free of charge. I'll be getting them here too!
Just a word of caution—these activities should serve the purpose of helping younger children remain occupied enough that they don't distract other family members from listening to the words of our prophets, and to allow older children to hear concepts and begin to understand their importance in everyday life. Take care that the activities do not become a distraction to the older children and adults the way they are for the younger ones. Let's not let munching M&M's take the place of feasting on the word of The Lord.
Good luck, my fearless friends! May your patience be infinite and your sense of humor strong! See you on the other side (of conference weekend, that is!)
Check out this site for great General Conference materials:
SugarDoodle General Conference Page
You Should Also Read:
Get the Most Out of General Conference
Get the Most Out of Conference - Teens and Adults
Camp-ins and Other Living Room Passport Activities


Editor's Picks Articles
Top Ten Articles
Previous Features
Site Map





Content copyright © 2019 by Jamie Rose. All rights reserved.
This content was written by Jamie Rose. If you wish to use this content in any manner, you need written permission. Contact Jamie Rose for details.