An Important Message About Jam & Jelly Making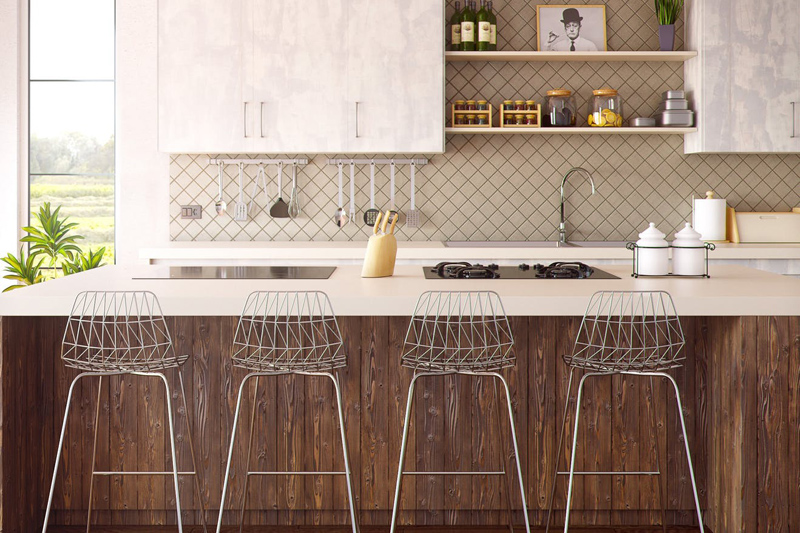 An Important Message for Homemade Jam & Jelly Makers
When making jams and jellies, instead of canning in a boiling water bath canner, some home cooks use wax or a layer of paraffin to seal filled sterilized jars. This was once a widely used and accepted sealing method . Until recently, directions for sealing jars of jam and jelly with paraffin were included with some brands of commercial fruit pectin. You might have cookbooks with directions for wax sealing.
Paraffin or wax does not always create a perfect seal and that can lead to mold growth. Though not desirable, it was not considered harmful, so people simply spooned it off and used the remaining product. Research now tells us that this mold may not be harmless. Mycotoxins, substances known to cause cancer in animals, have been found in jars of jelly with surface mold growth. Sealing with paraffin is no longer recommended to seal any home-canned foods, including jams, jellies, and other fruit spreads.
If mold is found on jam or jelly, dispose of the entire contents. Some older cookbooks include removing surface mold as a remedy. There are also websites that still include directions to "discard the mold, then remove 1/2 inch of the good product underneath and around it." Since it is not possible to know how far the mold has penetrated, the entire contents should be thrown away when even a very small amount of mold is found.
Processing in a boiling water bath canner is now recommended for all jam, jelly, marmalade, fruit butters, preserves and other fruit spreads. This method preserves flavor and color, kills bacteria and it will prevent growth of molds. Because over-cooking can make jam and jelly stiff, gummy and cause darkening, a short processing time is recommended. Jars must be sterilized before using them for any home-canned products processed less than 10 minutes. To sterilize empty jars, place them on a rack, right side up, in a boiling-water canner. Fill the canner and the jars with hot water to 1" above the tops of the jars and boil 10 minutes. Remove jars from canner. Fill hot jars, leaving 1/4" headspace, adjust caps and bands. Process in a boiling water bath - half pint and pint jars for 5 minutes, quarts for 10 minutes. At higher elevations (over 1000 ft. above sea level), add 1 additional minute for every 1000 feet.
For the best results, follow recipes and specific directions on the package inserts, included with commercial pectins. Jam, jelly and other homemade fruit spreads are best if eaten within one year. Contents of open jars should be used within a month.
A word of caution - After water bath processing ...
After processing, always check seals before storing. Mold can root through imperfect seals of a two-piece lid. To prevent any possible growth to the jelly from outside, always wipe the outside of jars to remove any jelly residue which might support mold growth. If any mold forms after opening, discard the contents. Do not use any of it.
References -
The University of Illinois Cooperative Extension Service.
University of Missouri Extension
---
See Successful Home Canning for complete home canning directions and recipes.
---
Ball Complete Book Of Home Preserving
Ball Home Canning books have long been the gold standard in home preserving. Now the experts at Ball have written a great new book destined to become the "bible" of home canning. It features 400 recipes that include everything from salsas and savory sauces to pickling, chutneys, relishes and of course, jams, jellies, and fruit spreads. It also includes comprehensive directions on safe canning and preserving methods plus lists of required equipment and utensils. Specific instructions for first-timers and handy tips for the experienced home cook make this book a valuable asset in any kitchen library.
---
You Should Also Read:
The Home Cooking Recipe Index and Site Map
Successful Home Canning
Home Canning and Preserving Links

Related Articles
Editor's Picks Articles
Top Ten Articles
Previous Features
Site Map
Content copyright © 2022 by Sandy Moyer. All rights reserved.
This content was written by Sandy Moyer. If you wish to use this content in any manner, you need written permission.
Contact Allyson Elizabeth D´Angelo for details.