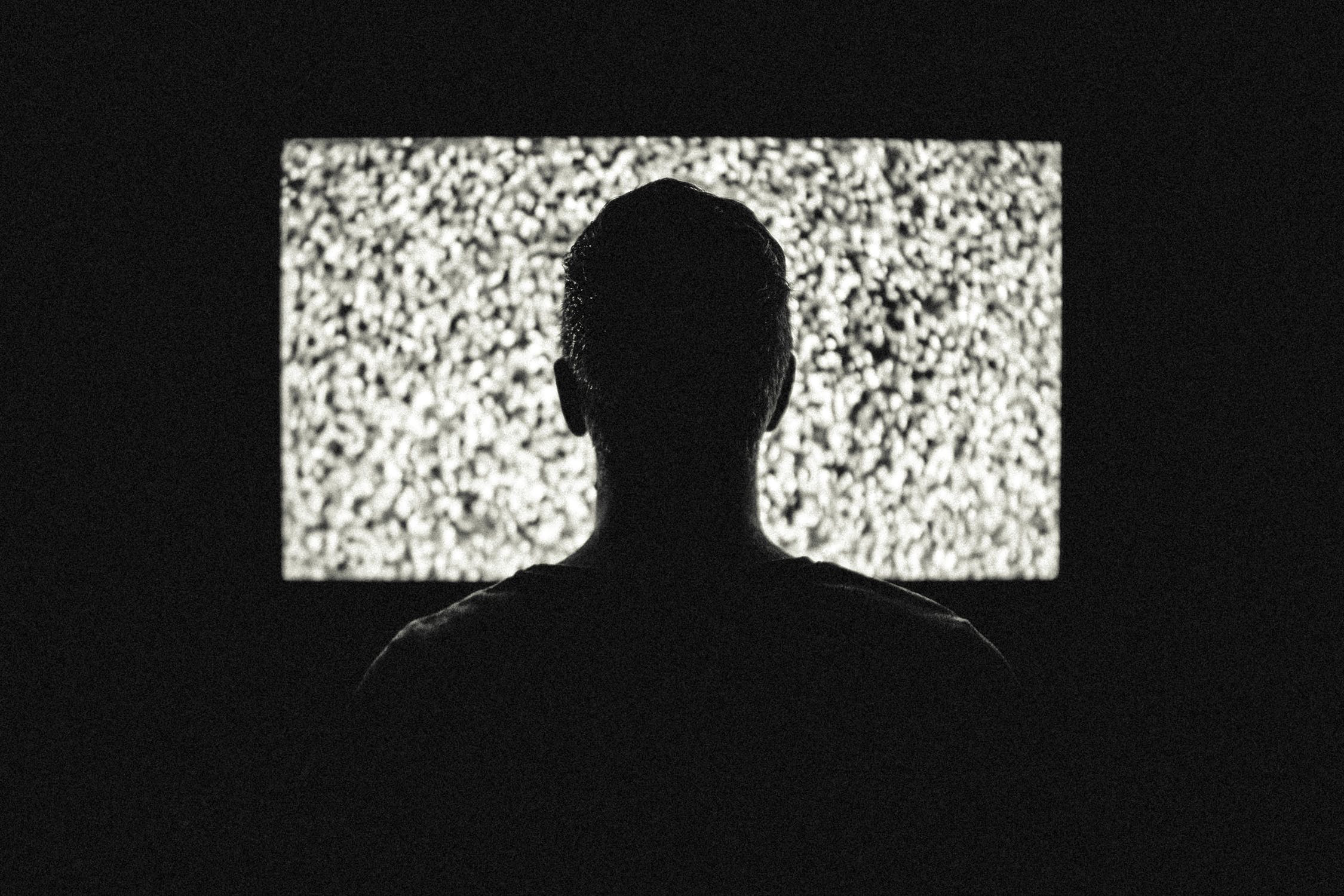 The werewolf has been involved in the horror genre for a very long time; a representation of Jekyll and Hyde in animal form. The werewolf (lycanthrope) is a person who shape shifts into a werewolf either by magic, or by being bitten or attacked by another werewolf. This usually occurs around the time of the full moon; although this is not always true in all horror. A werewolf can only (usually) be killed by a silver bullet. Werewolves really burst into popular culture, mainly via fairy tales, which can be the scariest of all stories. Obviously, 'Little Red Riding Hood' was one of the biggest fairy tales involving a wolf.

The transformation of a person into a werewolf is usually portrayed as painful in film; also, nearly always, the person who has been bitten doesn't want to become a werewolf and is portrayed as good, counteracting the evil/wild side of the wolf. This portrays the good and darkness in people.

'The Howling' (1981) is based on the novel of the same name, written by Gary Brandner; it stars Dee Wallace Stone as Karen White, a reporter, who is suffering from amnesia after being attacked by a serial killer (Eddie Quist), who is obsessed with her. She is then advised by her Dr (Patrick Macnee) to take vacation at a woodland resort named 'The Colony' – bad idea. After Karen's husband is bitten by a wolf, she asks her friend Terrie (Belinda Balaski), to come and visit her at the resort. Terrie realizes that all is not what it seems at the colony, and what follows is a lot of action, and some amazing special effect sequences.

There are several fantastic transformation scenes in this movie, one of Eddie turning into a very real and terrifying werewolf; although the director does get away with a lot, due to fast editing. Even so, this is a great werewolf film, with a great cast and make-up effects. It can look a bit dated by today's standards, but it still stands up as a good thriller, if not simply a horror.

Also in (1981) came 'An American Werewolf in London', a comedy/horror directed by John Landis. This movie has a huge cult following, possibly because it's so diverse from anything else. It's also self referential, post-modern and a genuinely scary piece of cinema.

Two American students, David Kessler (David Naughton) and (Jack Goodman) Griffin Dunne, are back-packing over the Yorkshire mores. The horror starts, when after leaving a pub (the slaughtered lamb) – get it? The boys get attacked by a vicious animal, Jack is murdered, but David escapes with his life, and the curse of the werewolf.

One of the most famous scenes in cinema history occurs in this film, when David transforms into a werewolf. The transformation is so well renowned, because of its use of bright lighting and lack of editing. This means, there is no room for mistake, the make-up effects are astounding, and so is the actors transformation into werewolf; it left a lot of people asking 'how did they do that?' This has to be the best werewolf transform in any film, using no CGI.

The film left Michael Jackson so impressed, he asked Landis to direct his music video 'Thriller.'

Another great werewolf movie is 'Wolf' (1994), starring Jack Nicholson and Michelle Pfeiffer. Will Randall (Nicholson), plays a tired-with-life publishing editor, who gets bitten by a wolf after a car accident. From this moment, Will begins to change, his senses are heightened, he becomes bold, and the best thing – his receding hairline grows back!

There are some beautiful lines in this script, one of them being when Will, confessing to Laura Alden (Pfeiffer), realises that there will be a price for his new found 'gifts'. Pfeiffer and Nicholson play brilliantly against each other, and the film contains great story, cinematography and score. The werewolf effects in this film are more subtle, using contact lenses and slight make-up effects, letting the story do the work, which a good film should do.

The audience doesn't ever witness Will's transformation. This movies driving force, is the script, and the acting, especially when the two lovers discover, that there can be no cure from the werewolf. A great thriller more than a horror, with a really brilliant script, that won a Saturn award, which was well deserved.





You Should Also Read:
SLASHER MOVIE RULES
VAMPIRES IN FILM
The Poltergeist Curse


Related Articles
Editor's Picks Articles
Top Ten Articles
Previous Features
Site Map





Content copyright © 2022 by Steven Casey Murray. All rights reserved.
This content was written by Steven Casey Murray. If you wish to use this content in any manner, you need written permission. Contact Steven Casey Murray for details.