Stress, Expectation, and Change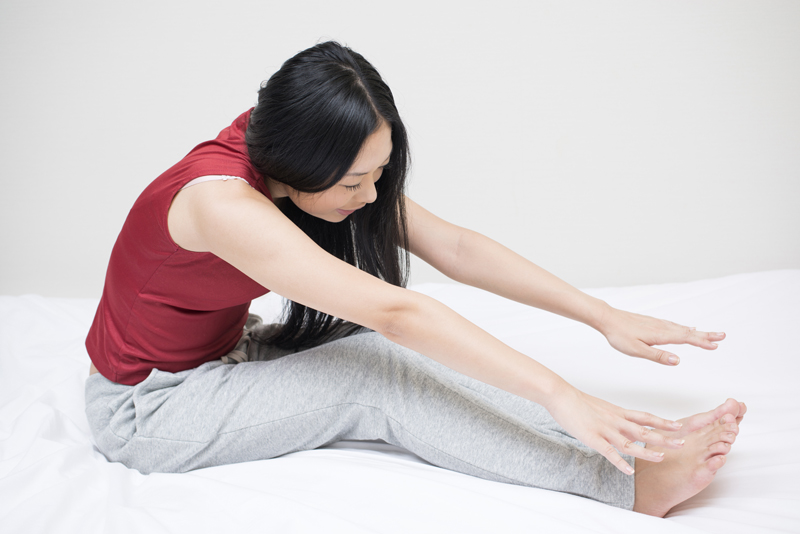 Broadly defined, there are two types of problems. There are problem that can be changed, fixed, improved, or made better, and problems that cannot. Spending time focusing on problems that cannot be fixed can become a major source of stress. Among these problems, perhaps the biggest categories of problems that cannot be fixed include problems that defined in terms of changing the past, changing the future and changing other people.

In dealing with a new diagnosis of Charcot Marie Tooth (CMT) over the past several years, I have come to understand that some aspects of health fall under the category of problems that cannot be fixed.

For example, in regards to the past, I can process events of the past emotionally, and make amends for past wrongs. I can work on accepting events of the past and perhaps even reframe my interpretation of the past. No matter how hard I try, however, I cannot directly change the events that occurred in the past. Similarly, I cannot directly change the future. My current behavior will have an effect on the future, but I can only impact the present moment directly.

In regards to other people, I can ask for desired changes. I can learn and use appropriate assertiveness skills. At times, I might make the choice to discontinue interacting with a particular person Still, I cannot control how another person responds to my efforts.

In terms of my health, I have learned that there are aspects that are not under my control. Charcot Marie tooth is a genetic, progressive neuromuscular disease that affects peripheral nervous system. I cannot directly control how CMT will progress or how it will affect my health.

There remain aspects of my health that are under my direct control and these will be my most effective avenue for maintaining or even improving my health. For example, I can, and should, eat healthy foods, maintain a healthy weight, and engage in moderate and safe exercise almost every day. Other healthy behaviors that I can take include taking appropriate supplements, getting vaccinated against influenza, and getting enough sleep.

One of the most difficult areas for me has been learning to monitor my activities so that I do not "over-do it." Sometimes this means saying "no" to something that I have been asked to do. Other times, this has meant pulling back from some of my favorite activities such as taking dance lessons. This has also meant making reasonable accommodations. For example, I sometimes have used a voice-recognition program to decrease the stress on my hands from too much typing.

I have come to realize that my expectations often cause me stress when they go unmet. Some of these unmet expectations were so subtle I did not realize that they existed until the possibility of them becoming unmet arose. For example, apparently I always expected to have the ability to walk well and without assistance from orthotic devices. With a diagnosis of CMT and the progression of this disease, I have had to recognize that I carried this expectation, that refusing to use orthotic devices could harm my health, that this expectation would be unmet, and that it is not under my power to change this aspect of my life.

In the past, I had the perception of control. I have always been rather self-reliant. I have learned there are some things that will forever be outside of my control, such as the past, the actions of other people, and aspects of my health. Letting go of this perception of control and self-reliance has been difficult. It has been part of a larger process of learning to let God into my life and into my heart and to let Him change me and use me for His purposes. I have come to realize there is a purpose for my life outside of my own comfort and aspirations.

In learning to letting go of my perception of control, expectations, and attempts to change the unchangeable, I have reduced my level of stress, fear, and worry considerably. This remains a work in progress. I still have times of stress and anxiety over my health. But, through focusing on the areas of my health that I can control, reworking my expectations, and focusing on the ways that Charcot Marie Tooth has led me to help others, I find myself increasingly able to proceed from the joy of the current moment. I am learning that I can only affect change and move forward from this moment by focusing on the things that I can actually influence. This becomes my sphere of effectiveness and strength.



You Should Also Read:
Learn about Handling Grief Over Health Losses in this article.
Read about Journaling for Wellness.
Find out more about Influenza and Neuromuscular Disease.


Related Articles
Editor's Picks Articles
Top Ten Articles
Previous Features
Site Map





Content copyright © 2023 by Jori Reijonen, Ph.D.. All rights reserved.
This content was written by Jori Reijonen, Ph.D.. If you wish to use this content in any manner, you need written permission. Contact Jori Reijonen, Ph.D. for details.