Christmas in a Down Economy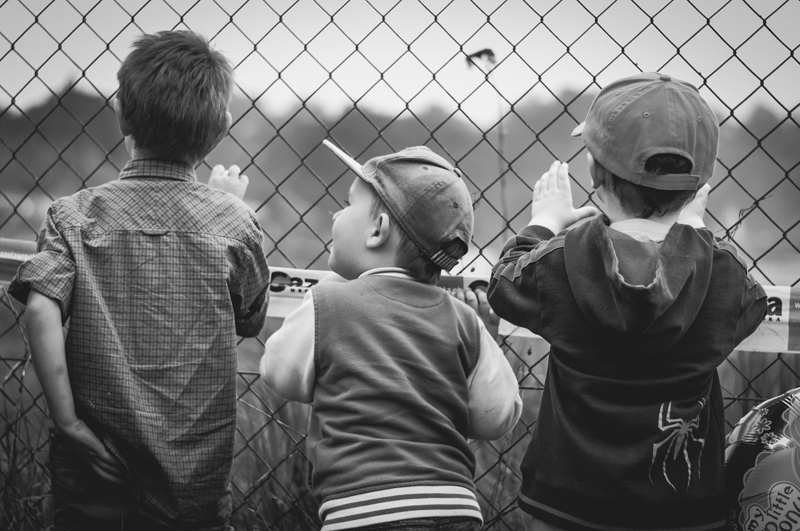 For many, the Christmas season is fraught with landmines at the best of times. The luckiest of women love this time of year. From decorating to baking to wrapping gifts, Christmas is a welcome event. For others, though, family strife, a decorating black thumb, or limited financial resources can make this time of year a stressful one. When economic times are bad, even more women find themselves dreading Christmas. Whether your son believes in Santa Claus or not, it is likely that he has some expectations for Christmas that you may not be able to meet.

While it is easy to say (and some friends are quick to do so), "He'll just have to understand that things are different this year," that neat statement doesn't do a thing to help the mom who just wants things to be as magical as possible for her son. When there is no money for Christmas gifts, though, what can a mom do?

Chances are that when things were more secure financially, you donated things you didn't need to Goodwill. Perhaps you have shopped at Goodwill in the past, and perhaps not. Regardless of your personal donation history, the fact is that Goodwill is an amazing source of Christmas possibilities. From decorations to nearly new toys to Christmas outfits, Goodwill only charges a nominal fee for the items in its stores. If you've never shopped at Goodwill, this season is a great time to start!

Another often overlooked source for Christmas gifts is your local pawn shop. While it is undoubtedly true that pawn shops have a certain reputation, they also happen to have some great things dirt cheap. Ever wonder where all of the drum sets that finally drive parents crazy end up? Check your local pawn shop. Used CDs, video games, video game consoles, watches, necklaces, and skateboards? All can be had for a very reasonable price at a pawn shop. If you can get over the stigma of walking into a pawn shop, you will likely walk out with an amazing load of Christmas cheer.

Although a dollar store may not be the first thing you think of when considering where to shop for Christmas items, it probably should be. Dollar stores have come a long way, and they continue to improve every day. Not only can you find everything you need to Christmas-ify your home, but you can find everything you could want to stuff your son's stocking, from candy to toys. (While you're at the dollar store, don't forget to check out their grocery section; you'll be astonished at how much less you'll be paying for the same things you buy at your local grocery store!)

Christmas does not have to cost a fortune. Often, all you need to do to save hundreds of dollars on your Christmas buying is to adjust your attitude a little. Most of us are conditioned to shopping in certain stores and buying certain things at this time of year. With a little creativity and some new thinking, though, you can still give your son a wonderful Christmas – even if your personal circumstances are not what you might wish.



Related Articles
Editor's Picks Articles
Top Ten Articles
Previous Features
Site Map





Content copyright © 2023 by Laura Delgado, Ph.D.. All rights reserved.
This content was written by Laura Delgado, Ph.D.. If you wish to use this content in any manner, you need written permission. Contact Laura Delgado, Ph.D. for details.