When to Leave Your Son Home Alone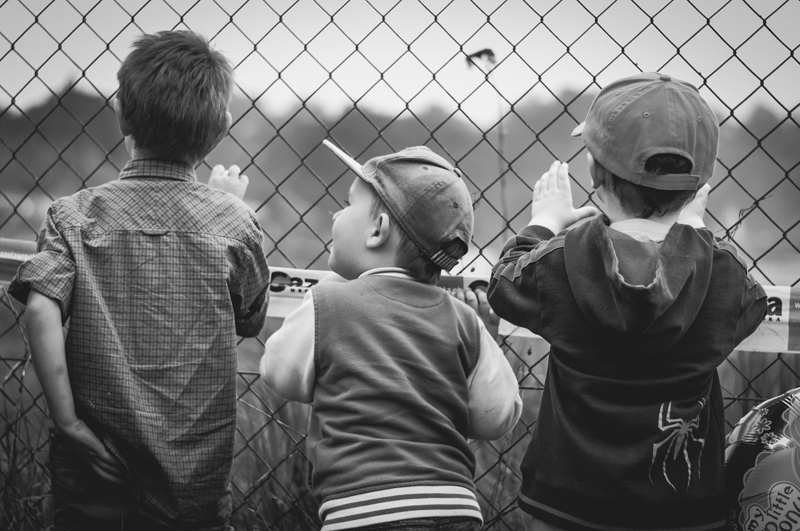 One question many parents have is when it is okay for them to leave their son home alone. Whether you usually employ a babysitter or simply choose not to go out without your son, there comes a time when you begin to wonder if it just might be possible for your son to stay home by himself. When the time is right, you will likely know it, but in case you have doubts, here are some general guidelines. Of course, never substitute anyone else's well-meaning advice for your own good judgment.

Unfortunately, there is not one standard age by which all boys are ready to stay home by themselves. Factors such as number of children in the family, birth order, and maturity play a big role. In large families, it is not uncommon for the oldest children to develop enough responsibility to remain at home by themselves at a much earlier age than most parents of only children would ever consider. When there is consistently another child coming along behind you, you both mature and develop a high degree of responsibility earlier than other children (I speak from personal experience here!). Still, birth order alone does not dictate when your son is ready to stay home by himself. There are some more objective factors.

First of all, does your son understand basic safety rules, such as not answering the door when he is home alone? Does he know your family's rules about answering the phone when no one is home? Is there a neighbor who would be home if he needed assistance? Does he know your cell phone number, the number of the police department, and other important numbers? Have you established rules about when and if he is allowed to have friends over when you're not home? Has he demonstrated responsibility in other areas of his life? For example, does he do his homework on time and without being asked? Does he get up for school without being prodded and nagged? Of course, these criteria are not the only ones that matter, but a boy who can do these things has demonstrated a certain level of maturity which might be indicative of his readiness to stay home alone.

If you think your son may be able to be home alone, start with small amounts of time during the day. For example, if you regularly exercise, whether at a gym or by walking, running, or biking in the neighborhood, try leaving your son home just for the time it takes you to exercise. If he does well, extend the time he is alone next time,perhaps by going grocery shopping. When he is comfortable being home by himself during the day, you can determine whether he is ready to be alone at night. It is entirely possible, though, that even when your son is ready to be alone during the day, he is still not ready for solitary nights. Always take his comfort level into account when deciding whether to leave him home alone.

If you have decided that your son is ready to be home by himself, the last thing you need to consider is how and if you want him to contact you while you're gone. Some families require their sons to text them once per hour, just to let them know that they are okay. Others only require a text or a phone call when their son reaches certain stages of the day. For example, they may want a text when he has eaten (breakfast, lunch, dinner), when he is finished with his homework, and/or when he goes to bed. Whatever your family decides, make sure that everyone is on the same page in terms of the expectations you have of your son.

Deciding to leave your son home by himself is just one more milestone in his growing-up. When he is ready for that milestone, though, is not as clear-cut as, for instance, when he is ready to drive. Rather than relying on an objective age, it will be necessary to watch for signs of readiness. Remember, you are the very best judge of what is right for your son, so do your research, observe your son, and be prepared to watch him take one more step into young adulthood.



Related Articles
Editor's Picks Articles
Top Ten Articles
Previous Features
Site Map





Content copyright © 2022 by Laura Delgado, Ph.D.. All rights reserved.
This content was written by Laura Delgado, Ph.D.. If you wish to use this content in any manner, you need written permission. Contact Laura Delgado, Ph.D. for details.