Help! My Son is Afraid of School!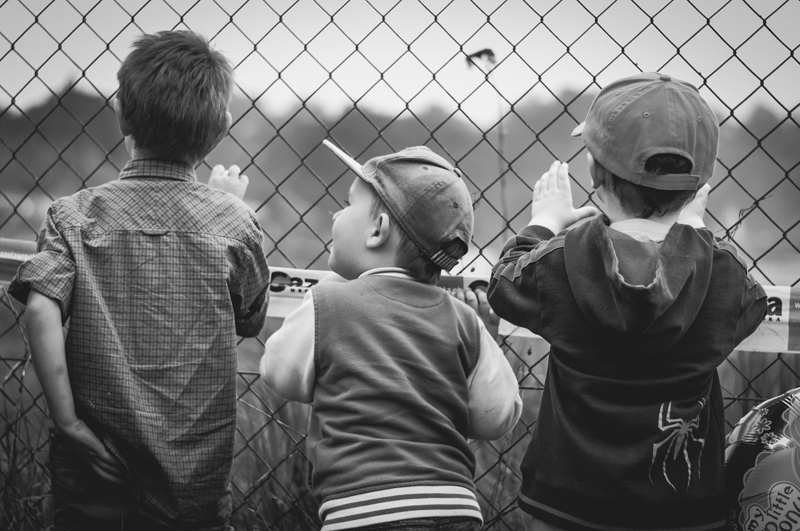 As children around the country get ready to head back to school, you and your son may be facing first day anxieties. Whether your son is starting kindergarten or his senior year of high school, there may be many things worrying him about starting school. Some first day fear and anticipation are normal (for both of you!), but if your son seems to be worrying excessively about the impending school year, it is essential to find out what is concerning him.

Naturally, first day fears are different for a child just starting school versus one returning. Just because your son is a school veteran, though, does not mean that you should brush off or minimize his concerns. School can be stressful at any age, regardless of how many times your son has begun a new year in the past.
For young children and for older children starting at a new school, first day fears usually revolve around the unknown aspect of school. In order to combat them, two things are helpful. First, make sure to visit your son's school with him to see his classroom and meet his teacher. Simply knowing where he is going to be spending his days, and with whom, should go a long way toward resolving your son's anxiety. Second, about a week before school starts, do a trial run of the first day with your son. Get up at school time, go through the morning routine of dressing, packing lunch or getting lunch money, and traveling to school. When your son gets a better feel for how things will go on the first day, the first day fears should diminish.

For older boys expressing reservations about returning to school, the best course of action is to try to draw out what is worrying them. Because boys can be notoriously uncommunicative, it may be necessary to talk to your son in a more casual manner about school, rather than making it an official conversation. If possible, ask your other children if they may know something that you don't. Further, if your son does tell you something he's worried about, don't minimize it. With a little effort, most parents can remember what it was like to be younger – how the most innocuous things seemed so important back then. If you tell your son, "It's no big deal," or "That's nothing to worry about," you risk two things: first, your son might think that you don't really care or understand and, second, he may stop confiding his fears in you altogether.

Instead, listen to whatever your son tells you, and then ask him for suggestions on how to resolve his fears. When he feels that he has some power or control over the situation, it is the first step toward gaining mastery over his fear. Of course, there are some problems that our sons can't solve by themselves. In these cases, it may be necessary for us to become involved. You and your son may benefit from contacting his teacher or his guidance counselor. For problems too big for you to handle (such as fears he may have about pressure to do things he doesn't want to), it may be necessary for you to contact a higher authority, like your pastor or a mental health professional. As with most things, being proactive is your best course of action in this situation.

First day fears may seem almost quaint to those of us who have been through with school for a long time, but they are anything but trivial to our sons. Address their fears now so that you can have a worry-free first day this year.



Related Articles
Editor's Picks Articles
Top Ten Articles
Previous Features
Site Map





Content copyright © 2023 by Laura Delgado, Ph.D.. All rights reserved.
This content was written by Laura Delgado, Ph.D.. If you wish to use this content in any manner, you need written permission. Contact Laura Delgado, Ph.D. for details.