How to React if Your Son Cheats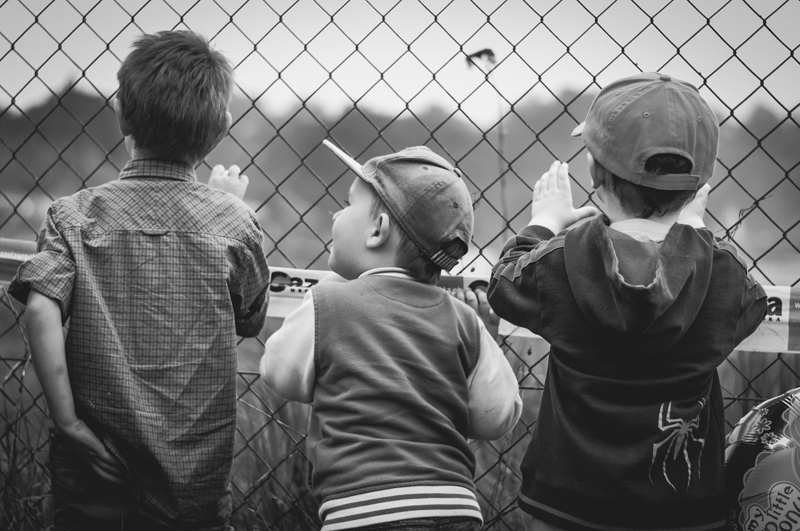 If you're not a teacher and it has been a while since you took any classes yourself, you may be amazed and shocked to find out exactly how much information is available on the Internet. You're likely aware of the fact that students can buy term papers online, but did you know that there are several websites that are modeled after our Cliff Notes of years past? In addition to these sites, there are hundreds of others, some geared more toward "helping" students, but all full of usable information. For a generation of students raised on computers and smart phones, the temptation to make use of this information can be overwhelming. Even students who don't intentionally cheat often end up using un-cited material. As a responsible mother, what are you to do?

When I taught 3rd grade, I had a very bright student – the kind of student who is every teacher's dream. He was smart, funny, and so eager to learn. In the second month of school, he turned in a biographical sketch of a famous person. I was blown away by his use of language and sentence construction. Perhaps I should have been suspicious, but none of my own children had gotten to 3rd grade yet, and I knew this boy was very bright, so I didn't suspect anything…until I checked his Works Cited page. The first link I went to sounded vaguely familiar. It turns out that he had cut and pasted his report from this one website, which he then cited. The fact that he cited the source from which he copied was a clear indication that he didn't even realize that what he had done was wrong.

Thus, there are two problems associated with cheating in today's information-overload world: educating students about what constitutes cheating and instituting clear, consistent consequences for infractions.

For most students, hearing that cheating on a test is wrong is not news. Whether that cheating takes the form of writing answers on your hand ahead of time, or taking a picture of a test question and sending it to a friend for help, most students inherently realize that receiving any unauthorized help on a test is obviously wrong. When it comes to at-home assignments, though, some students truly don't understand that cutting and pasting from websites is wrong. It's also probably not going to go over well with the teacher, since many of them have software which can scan a paper quickly and then highlight which portions came from the Internet!

If you have found that your son is cheating in this manner, the first thing you should do is educate him on how to read and synthesize online material, and then turn that synthesis into his own thoughts and words in a paper. The easiest way to do this may be to go the "old-fashioned" route. When we were in school, we were taught to read some source material, close the source, and then write down what we learned from that source. When the material is right in front of you, it is much easier to inadvertently copy it than it is when you have closed the source (or minimized the webpage!). Also make sure that your son knows how to properly cite websites. Different style guides have different requirements for citing websites, so make sure your son follows the style required by his teacher (MLA, APA, etc.).

If your son is caught cheating at school, it is important to allow him to face the consequences. As mothers, we sometimes try to shield our sons from negative consequences, especially consequences that could have lasting ramifications, but if a parent interferes with consequences, she runs the risk of teaching her son the wrong lesson. One of the major goals of all parents from day one should be to teach their children that all actions, whether positive or negative, have consequences. When parents try to alter the natural consequences of their children's actions, they are cheating them of the real-world experience they should be gaining. If an employee embezzles money from his employer, he will likely be both fired and prosecuted. No number of phone calls from mom will alter that reality. Stealing money may seem far more serious than stealing thoughts and ideas, but both boil down to claiming something that is not yours.



Related Articles
Editor's Picks Articles
Top Ten Articles
Previous Features
Site Map





Content copyright © 2022 by Laura Delgado, Ph.D.. All rights reserved.
This content was written by Laura Delgado, Ph.D.. If you wish to use this content in any manner, you need written permission. Contact Laura Delgado, Ph.D. for details.