Drinking About the Election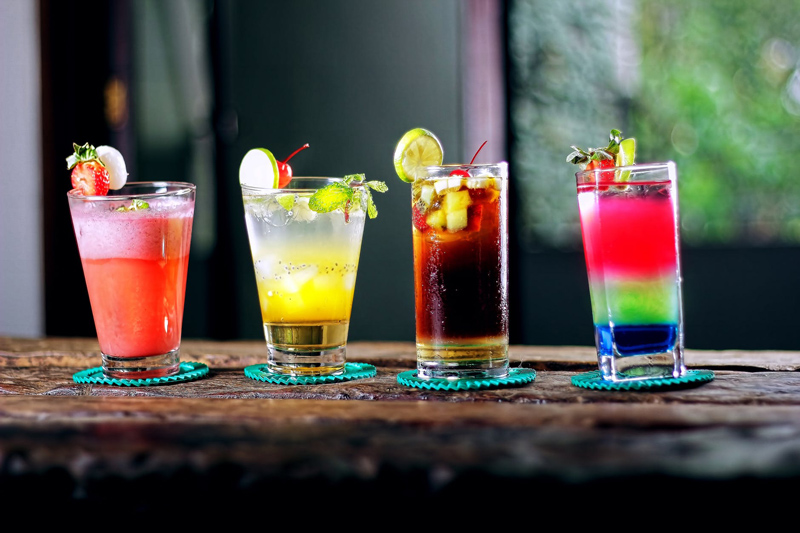 Drinking About the Election

Don't know 'bout you but I'm already thinking about drinking about the election coming up in the next few days. I expect some weird outcomes that may bring some even weirder, long-term results, some of which frighten me - is that why Halloween and elections are just two days apart? I'm a little concerned but I expect my team to win.

Other than vote myself, which I am going to do in the early-voting polls open in my area today, there's little I can do but voting is vitally important to me so I will be there. Voting is a right here in the US but a sacred privilege in many other places. Perhaps our state of the nation would be a little less uncomfortable if more Americans considered their Constitutionally granted right to vote more of a sacrosanct act.

I've done plenty of thinking over the election, including the experience and view of each individual on the ballot, and now I'm looking forward to drinking over the election results as they start to invade the airwaves next Tuesday.

Here are a couple of cocktail recipes the names of which made me think Election Day. Find more election-inspired recipes in the next few days, too.

--------------------------------------------------

Reform

What you'll need to get started:
A cocktail shaker / strainer filled with ice, a chilled* cocktail glass, and the following ingredients:

2 jiggers pale dry sherry, sometimes identified as fino sherry
1 jigger dry vermouth
dash orange bitters or liqueur
Garnish: Maraschino cherry

Pour all liquid ingredients over ice in the cocktail shaker. Shake till container is cool to the touch and strain into a cocktail glass. Garnish with a maraschino cherry.

*Put clean, empty cocktail glasses in the freezer for a little while before filling or fast-chill a glass by filling it about half full with ice and topping that off with water. Allow this to set a few minutes while preparing the rest of the drink, then simply empty the ice water and refill with a cocktail.

--------------------------------------------------

Last Chance

What you'll need to get started:
A cocktail shaker / strainer filled with ice, a rocks / old-fashioned glass, and the following ingredients:

2 jiggers gold tequila
1 jigger apricot brandy
1 jigger lime juice
2/3 jigger honey
Garnish: Lime slice

Place all ingredients into the cocktail shaker. Shake vigorously, making sure the honey is completely dissolved before straining it into a rocks glass. Garnish with lime slice.

--------------------------------------------------

Please VOTE!

You Should Also Read:
Party Every Month
How Much is a Measure?


Related Articles
Editor's Picks Articles
Top Ten Articles
Previous Features
Site Map



Follow @drinkandbemerry
Tweet



Content copyright © 2018 by Sandy Hemphill. All rights reserved.
This content was written by Sandy Hemphill. If you wish to use this content in any manner, you need written permission. Contact Sandy Hemphill for details.