Your Child's First Dental Visit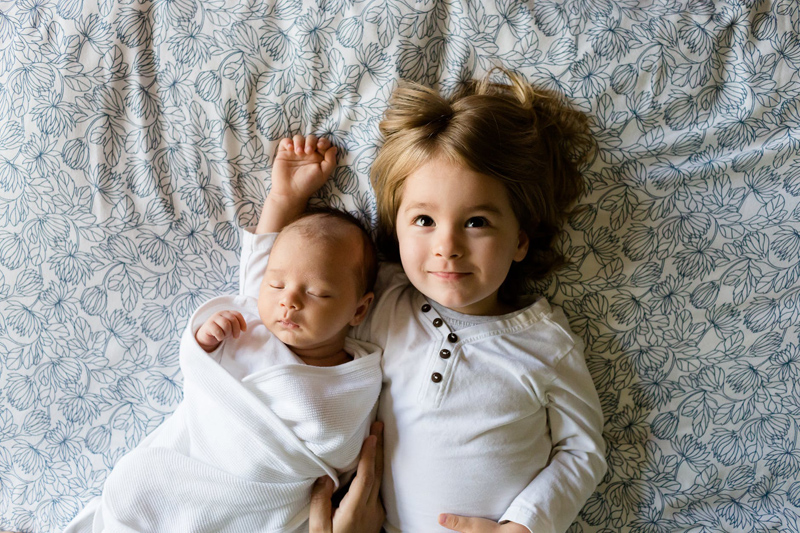 Planning your child's first dental visit can be a stressful experience. We took our daughter at 5½ years old for the first time, so I thought I'd share what I learned for making this a great experience.

Your experience will differ depending on the age of your child. The American Dental Association (ADA) is recommending that children be seen now starting at age 1. I'm no dentist, but as neither our pediatrician nor we saw anything wrong with her teeth, we chose to wait. Whenever you go for the first time, here's some tips for a great first visit:

- Take your child to the dentist with you – we started taking our daughter to the dentist with us starting at age 1, so that she could see what appointments were like. She even saw me get a filling done (bravely, of course!).

- Unless there are dental problems, a great experience is the primary issue – If you haven't seen any signs of decay in your child's mouth, if they aren't complaining of any pain or discomfort, and if no health professional has signaled a potential problem, then a super-comprehensive visit is probably not as important as a great first experience. Even a quick look in the mouth will probably give them a good idea about whether there is something that needs more careful exploration.

- Find a pediatric or family office – With dental HMO limitations, I found it very difficult to find an office to which I even wanted to take my child (or myself, honestly). An "insurance farm" dental practice, like so many of the ones that were on our plan, may not be the best first experience. If you have the option financially, try to find referrals to a dentist/hygienist who is great with kids, and who does the checkup, cleaning and x-rays all in one visit. It may not be cheap… our child's visit was about $250 all inclusive when paying with cash. But offices that specialize in kids and families have nifty things like flavored tooth polish or fluoride options, or even patterned aprons or toothbrushes, which adds a touch of fun! If you are on an HMO and stuck with it, you can find out if there is at least a pediatric dentist on the list – you may need to plan ahead and change your selected practice to make and have your child's appointment and then change it back to your regular adult practice before your next appointment – be sure to check into your plan's rules and procedures.

- Choose your environment – Pediatric dental offices often offer lots of distractions – TVs on the ceiling or otherwise above the chair, trains or other entertainment around the edge of the room, and more. If you feel this will make the visit less stressful for your child, then go for it! In my family, the TV is not particularly central, and I wanted to find a great pediatric dentist who could engage her, not just distract her. I wanted her to be interested in the dental visit itself, which was cool enough.

- Decide ahead what you want done and discuss it with the office – Decide before the visit if you want fluoride treatments and complete x-rays, and confirm with the office before you set the appointment if they have flexibility on these matters. There is some controversy over whether fluoride treatments are safe or appropriate for young children, as well as whether sitting with the trays and the suction will be difficult or overwhelming for your child. X-rays can go either way in terms of experience – in many ways they are pretty cool – kids love seeing their adult teeth waiting in there. But the far-back bitewings can be very uncomfortable or even painful, so I asked for the minimum x-rays needed. Our dentist agreed and said he only really wanted to see the front teeth for our daughter, to ensure that the adult teeth were coming in appropriately.

- If your child is overly nervous or scared, try blocking appointments – Because we went to a family dentist, our office allowed us to make an exception to the separate dental/hygiene visits and block my husband's and daughter's appointments together. My husband went first, and it was much less scary for her to watch him go and then have her appointment, instead of being ushered right into the chair herself. She already got to see all the tools and got comfortable with both the dentist and the hygienist before it was her turn. If you are seeing a pediatric dentist and can't block a parent's appointment, consider blocking with an older sibling or a family friend who isn't also on their first visit.

Dental visits are a source of such fear for so many children and adults that taking some time to get your child off on a really positive start is really worth some thought. Creating a great first experience may do your child a service that will stay with them for the rest of their lives – both by ensuring that they will not avoid dental cleaning, and helping to make the experiences they do have more stress-free.



Related Articles
Editor's Picks Articles
Top Ten Articles
Previous Features
Site Map



Follow @bellanicki
Tweet





Content copyright © 2022 by Nicki Heskin. All rights reserved.
This content was written by Nicki Heskin. If you wish to use this content in any manner, you need written permission. Contact Nicki Heskin for details.