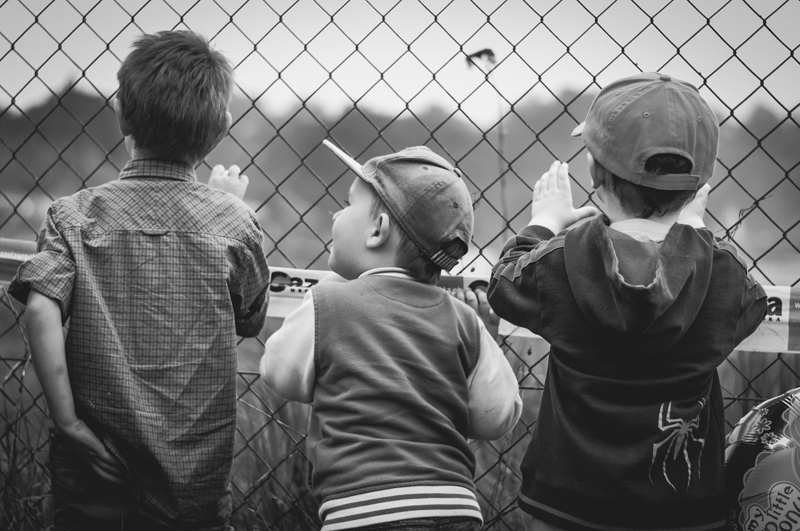 It is hard to be a parent today without being bombarded by messages about your child's self-esteem. For the most part, these messages resonate with parents. After all, who doesn't want her child to feel good about himself? To try things without fearing failure? To realize that he is just as important and worthwhile as every other child he knows? What could be wrong with raising a child with that mentality?

As it turns out, empirical evidence is beginning to demonstrate that parents may have been focusing on their children's self-esteem to the detriment of their overall development. While the instinct to shelter children from disappointment and letdowns is an admirable one, and is part of being a parent, parents who overindulge this instinct may not be providing their children a realistic example of the way the world works.

The most obvious examples are two with which many people are already familiar: scoreless soccer games and the elimination of valedictorians. With regard to scoreless soccer games, the idea behind them is clear. In a soccer game, one team wins and the other team loses. The losing team may feel bad and begin to doubt its skills or its worth. The solution? Cease keeping score! The problem with this approach is immediately obvious: kids keep score. They know who has scored the most goals. They are savvy enough to be able (if they are honest with themselves) to assess their team's performance vis-à-vis another team's. Not giving kids credit for being able to understand that the wool is somehow being pulled over their eyes not only insults their intelligence, but it gives them a very flawed impression of the way the world works. Eventually, someone will be keeping score, and the stakes may very well be higher than winning or losing a kids' soccer game.

In a similar vein, although impacting much older kids, many schools across the country have done away with valedictorians. Traditionally, the student with the highest GPA is chosen school valedictorian, although some schools use a different metric. The irony is that the school may eliminate the title of valedictorian, but unless things have changed drastically in the last 15 years, every single kid in the top 5% of that class knows the GPA of every other kid in contention. Denying one student the honor of being named valedictorian serves no purpose at all. The kids who had a shot at it (many of whom worked for the honor for four hard years) know who the valedictorian really is, and the kids who weren't in contention likely don't care one way or the other.

If kids know the score (whether speaking of soccer or grade points), then who does a system that eliminates scorekeeping really serve? The parents, of course. Parents don't want to see their children hurt. Children who are denied a win or an honor may get hurt. Hence, the obvious answer to some is to deny no one any honor. Why is this idea a bad one? Two reasons immediately come to mind: first, competition is inherent in life. Once you're all grown up, few people will care about your self-esteem. Fewer still will adhere to the logic of misguided parents that all efforts are equal. For the most part, jobs are awarded on merit. The top graduate in a law school class can expect an offer from a top law firm. The bottom graduate may have to be content hanging out his own shingle to prove himself. The top college graduates can expect full rides to graduate school, while graduates who are not in the top of their classes would be better off not even applying to top-tier graduate schools at all. When it comes time for promotions to be awarded, your boss will not likely care that you tried your best if your best has not resulted in optimal performance.

Second, the incentive structure for life is altered pretty significantly when "play to win" is ousted from the equation. Play to win does not mean that all other considerations are out the window. Learning good sportsmanship is an inherent part of playing sports as a kid. Playing anything teaches you how to win and how to lose. Guess which lesson is the harder and more important one to learn? Further, if the goal is not victory (however victory is defined), then why even engage in the endeavor? If it is true that all efforts are equal, then why do some people excel in life while others don't? Of course, the circumstances into which we are born plays some part in our success, but, ultimately, most people make their own success. Do they create success by just showing up, or do they strive for excellence?

Self-esteem is important, but is it the end-all and be-all of existence for a child? Will merely having good self-esteem lead to a child's success or happiness? In fact, an article in Atlantic magazine suggests that an overemphasis on good self-esteem may actually hamper children significantly once they grow up. Children who are raised by parents who assure them that they are perfect in spite of their missteps, and that they can be anything and do anything in spite of lackluster performance grow up to be adults who wonder why life is so…hard. If it is a parent's job to prepare her child to live on his own, how adequately can she prepare her child if she does not allow him to experience (on an age-appropriate level) real life?



Related Articles
Editor's Picks Articles
Top Ten Articles
Previous Features
Site Map





Content copyright © 2018 by Laura Delgado, Ph.D.. All rights reserved.
This content was written by Laura Delgado, Ph.D.. If you wish to use this content in any manner, you need written permission. Contact Laura Delgado, Ph.D. for details.