Traveling with Young Sons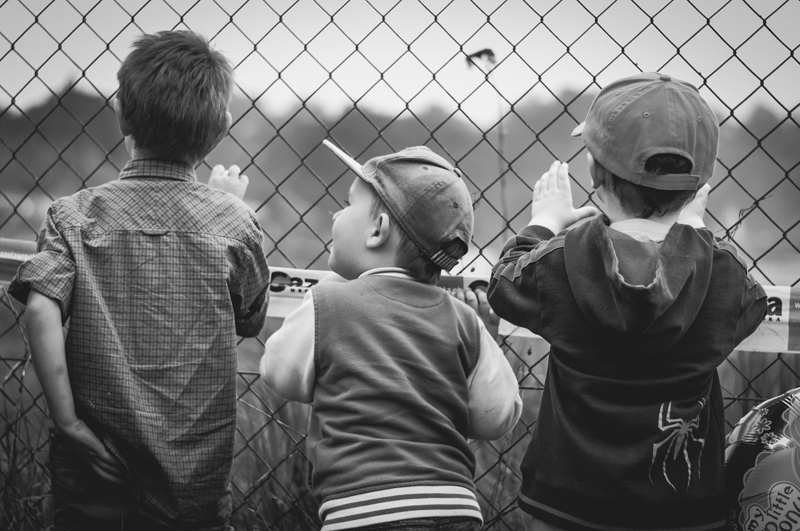 The holiday season is officially upon us, and regardless of what you celebrate and when, chances are that you may be traveling at some point in the next month. If you have young sons, this statement may very well strike terror in to your heart! The key to traveling with any children, but especially, in my experience, with boys is to be prepared! A little advance thinking can save some major headaches.

If you have a baby and are traveling with him for the first time, be of good cheer! Traveling with babies is usually as easy as it gets. Your biggest challenge will likely be gathering all of his necessary gear. The best way to make sure that you don't leave anything behind is to make a list. As you make your list, consider what you may be able to get at your destination. Most hotels offer cribs, so don't worry about where baby will sleep. You can rent strollers at many locations, so if you don't have to pack one, don't! If you use disposable diapers, pack only those you'll need for the trip. Buy a new package when you arrive at your destination: you'll save so much space! Your son will likely sleep during the entire trip if you're driving. If you're flying, consider either nursing or bottle-feeding your baby during takeoff and landing. Eating will encourage him to swallow regularly, and will lessen his discomfort. Begin thinking strategically, and make your list in advance.

Older sons become more of a challenge when traveling, but no challenge is insurmountable! Toddlers are tricky travelers because they have no real sense of time. The reason they ask every five minutes, "are we there yet?" is because, to them, five hours have elapsed since their last inquiry! Toddler sons require distractions! Before the trip, have your son help you to pack his backpack full of exciting things for him to do. Crayons and a coloring book are a must (you can buy travel sizes of these with the crayons attached to the book!), as is his lovey. Even a few Legos (or Mega Blocks) can occupy a little boy for a surprising amount of time. Have your son choose his favorite books, and be prepared with interesting road-trip games if you're going by car. Fortunately, young children are usually so enraptured by a plane ride that little further distraction is necessary!

While I'm not usually a fan of TV in the car, this situation is the one major exception. If you are going on a road trip with a toddler son, and you don't have a DVD player in the car, you might want to consider borrowing one from a friend. Strictly limit the amount of time your son can spend watching a movie, and reserve it for later in the trip when the novelty has begun to wear off. Buy or rent a special movie without telling your son so that his absorption will be complete. Finally, plan on the trip taking longer than you think it will. Little boys have to get out and stretch their legs frequently. If your son realizes that there are regular stopping points along this journey, he will, ideally, be calmer during the rest of the trip.

Older boys have an advantage over little boys, in that they understand the idea of a long car ride a little better than their younger brothers. They can also play more of a role in deciding what they want to bring in the car. Naturally, they'll remember their electronic gaming systems all by themselves, but then you can step in with some additional ideas! Independent readers have an automatic advantage in the car. If your son is not a big reader, try audiobooks. Many boys who don't love to read do love to be read to, especially by professional voice artists. There is nothing like listening to Jim Dale read the Harry Potter books! That experience is one the whole family can enjoy. Many boys also enjoy working in puzzle books. Sudoku is one popular choice, but your son may also find that he enjoys word searches, crossword puzzles, or any of the other dozens of puzzles to be found in a typical puzzle book. There are puzzle books written specifically for children, as well as those written for adults.

Older boys can also benefit from the numerous travel-size versions of their favorite games. These games are typically magnetic and can be played either with a sibling, or with you. Finally, think outside the box. If you have trivia board games at home, leave the board and bring the trivia cards. Buy a book of interesting facts that the whole family would enjoy so that you can read them aloud for everyone to discuss.

Family trips can be stressful occasions, but they can also be the foundation of many wonderful memories. Concentrate on planning ahead, realize that things will likely not go as smoothly as you would like, and then just have fun. Your son will grow up so fast! Treasure the holidays with him, whether you spend them at home or traveling to see family.



Related Articles
Editor's Picks Articles
Top Ten Articles
Previous Features
Site Map





Content copyright © 2022 by Laura Delgado, Ph.D.. All rights reserved.
This content was written by Laura Delgado, Ph.D.. If you wish to use this content in any manner, you need written permission. Contact Laura Delgado, Ph.D. for details.