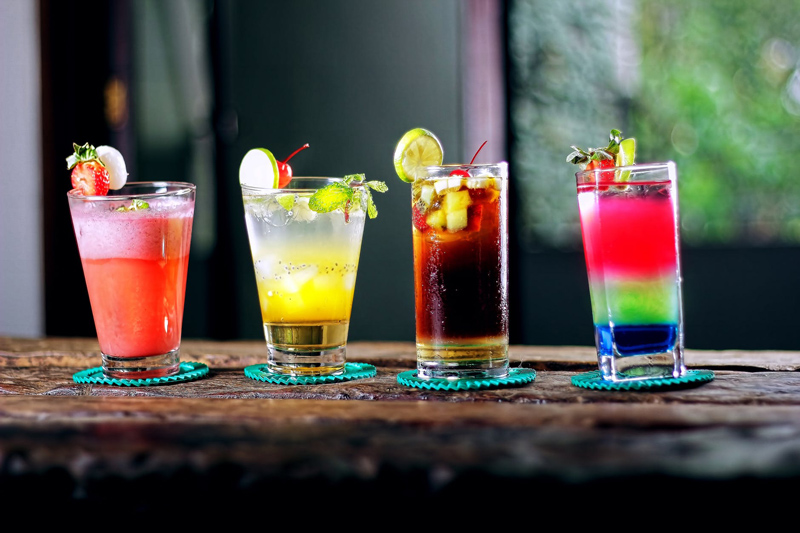 If we haven't done it, we've seen it. It's somebody who's become sloppy, falling-down drunk. Alcohol certainly throws off one's coordination but the neurological reason behind the symptom has been a mystery until now. The alcohol brain disconnect is a measurable neurological reaction.

A study just posted in the February online edition of the international journal, Alcohol, strongly suggests the consumption of alcohol disrupts the connection between the visual and muscle control centers of the brain. That explains why we tend to spill alcoholic beverages more often than those not so potent. We think we're reaching for what we're seeing but the message just doesn't get properly conveyed in the brain. Imagine that visual / muscular disconnect happening at 70 miles per hour and the horror of driving while intoxicated comes vividly to life.

How was this tested? Fourteen healthy male and female volunteers with no history of alcohol abuse were examined by functional magnetic resonance imaging (fMRI), which measures the blood flow in the brain while the subject does whatever is appropriate. This type imaging is different from the more commonly used MRI, which requires the subject to lie perfectly still.

The volunteers were first tested before controlled alcohol consumption. They were asked to watch a checkerboard image as it changed colors and snap their fingers every time a color changed. In real life, we do many more tasks at one time than this so, to make the experiment more real, the volunteers were asked to focus on a small red cross and count the number of times it changed color while snapping fingers to the checkerboard changes. Think of all the things you do at once at a cocktail party and this experiment doesn't seem so complicated.

In the second part of the experiment, test subjects drank enough alcohol mixed with orange juice to register a blood alcohol content (BAC) of about 0.1 percent as measured by a breathalyzer. Blood tests indicated a BAC of .08 percent, which is the point where a driver in the US is said to be too drunk to drive legally.

Brain scans of the blood flow patterns in the brain in the first test indicated a healthy flow of blood between all portions of the brain, as expected. The second test, however, revealed an interruption in blood flow as it moved between the regions of the brain that control vision and the regions that control muscular activity. The lack of blood flow coordination in the brain correlated with lack of physical coordination while performing the tasks of the experiment.

This finding may become valuable in perfecting legal limits for driving after alcohol consumption. Hopefully, it will provide incentive for many people to simply not bother driving after consuming even a small amount of alcohol, which also reduces inhibitions enough to make some of us feel like we can do just about anything.

Data compiled by the US Centers for Disease Control and Prevention attribute 30 fatal accidents every single day to alcohol abuse.

The results of this study will be presented in the print edition of Alcohol, an international journal devoted to biomedical research on alcohol and alcoholism. Michael Luchtmann, a neurosurgeon at Otto von Guericke University in Madgeburg, Germany, is lead author of this study.

The good news: Expect to get a little sloppy after a cocktail or two so stay away from automobiles and other risky machinery and behaviors. Relax and enjoy the party but arrange a ride home in advance.

You Should Also Read:
Blood Alcohol Content
Vodka Eyeballing
Drinking at Home


Related Articles
Editor's Picks Articles
Top Ten Articles
Previous Features
Site Map



Follow @drinkandbemerry
Tweet



Content copyright © 2021 by Sandy Hemphill. All rights reserved.
This content was written by Sandy Hemphill. If you wish to use this content in any manner, you need written permission. Contact Sandy Hemphill for details.