Dee Wallace Stone Interview part 3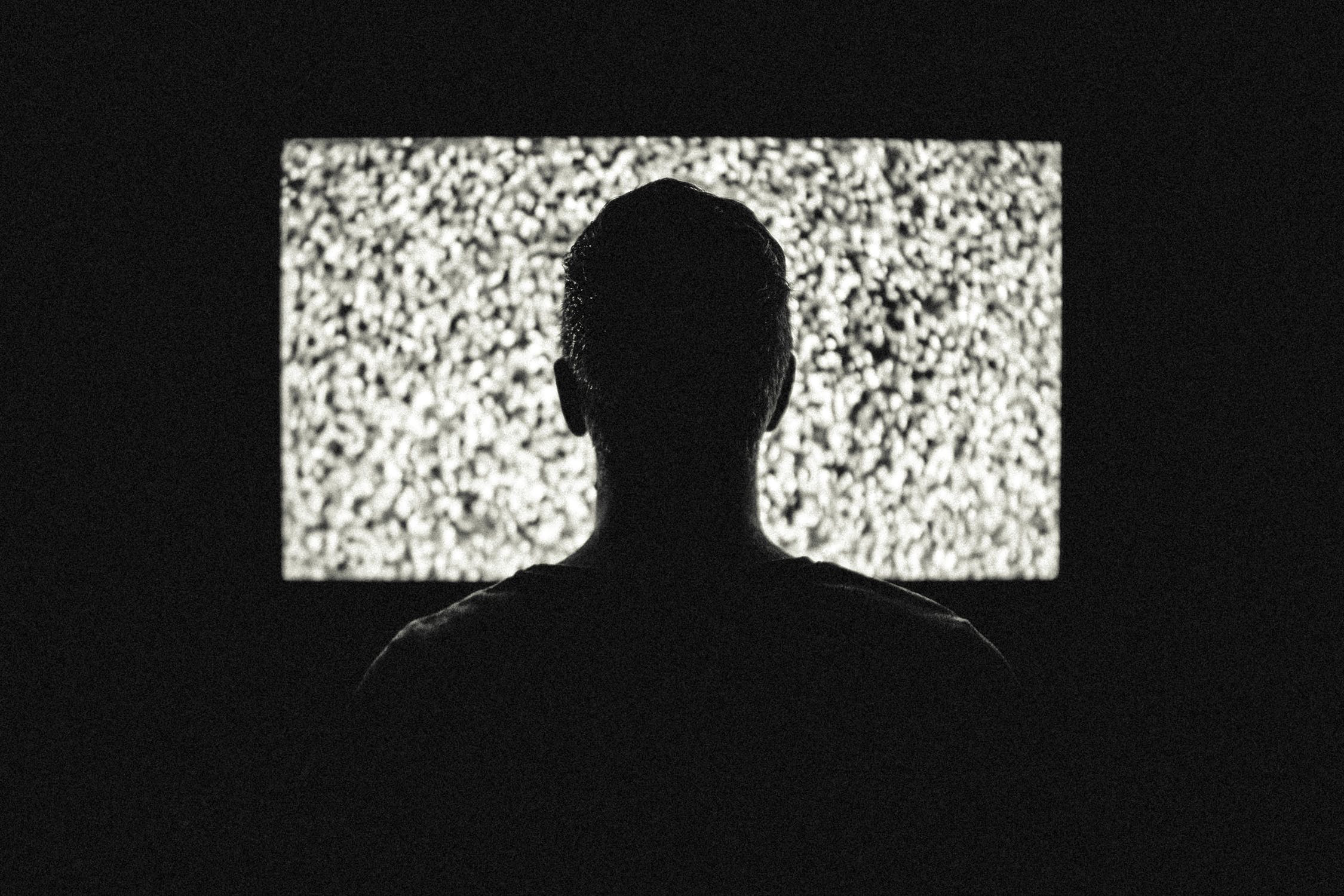 What does your daughter make of her mother being a movie icon and T.V star?
You would probably have to ask her, but on all indications of anything she's ever said, she's hugely proud of me and she's starting her own acting career.
Would you support her if she followed in your footsteps?
Oh absolutely, from the time – literally- that she could walk, she's been dancing and performing every day of her life. It's not up to me to judge what she wants to do, it's only up to me to encourage and love her. I've just always told her, the most important thing is to love yourself and be happy. 'So if this makes you happy, keep doing it. If it doesn't make you happy, find something else.'
(Dee Wallace filming 'E.T.')
You've done a lot of independent movies…
Yep.
Not all stars of your calibre would do that, do you put your trust in the director with that, or do you have an instinct for roles you like to play, is it the screenplay – or… how do you choose a role?
I have to like the project, and I have to like the part, and then I talk to the director and look at the stuff he's done. I mean, even with beginning directors, even when they don't have a lot of money. I'm talking to this particular guy from Kansas right now and he hasn't done a lot, a few short things, but I can tell from what they have done, if they had more money for a budget – I mean, he knows what he's doing, he just hasn't had a lot of money to do it.
The industry does come down to money a lot of the time doesn't it?
Well, sometimes the more money you have, the less creative you are. Even Mr. Spielberg would attest to that. He spoke about that on E.T, you know, – he had a lot of money filming '1981', and sometimes that makes you not focus on what you need to focus on, and focus on 'well, I can do this bigger and better' , and that's really not what it's about. That's why I think 'E.T' was so wonderful, because it was supposed to be his little movie; it was supposed to be his 'little film', which wasn't meant to be this big blockbuster. Therefore, we took a lot of time creating characters, a lot of time creating relationships.
Have you ever turned down a role and later regretted it, or have you ever really wanted a role and not got the part?
Well, Hell yes – a million of those! The one that I regret the most (movie), I was doing another project and it overlapped by one day. It was actually a movie of the week called 'Adam', and it was about the first little boy that had been taken, had been abducted. Now his father runs an organisation about that. Yeah, that was one of my big regrets.
There have been lots of roles that I've really wanted, one of them just lately. I really wanted to play Tommy Lee Jones wife in 'No Country for Old Men.' We had worked together before on a movie called 'No Stranger on My Land,' we worked so well together and I really wanted to work with him again, I really admire him; also, I really wanna work with the Coen Brothers. I think I really would have been able to serve that part - not that Tess Harper wasn't wonderful in it - but it's something that I really would have liked to have done. Any actor that you've ever talked to, I don't care who they are – they've lost roles that they've wanted to do. It's part of the business; somebody sees something a different way or the timing isn't right for you, or whatever it is.
How do you feel about being the prettiest Werewolf to ever grace the silver screen in 'The Howling?'
(Laughing) Well, let me tell you the story of how that happened. Back then, if you were a leading lady you didn't look like a monster at any time in the movie. I had it in my contract that I wouldn't have to appear as a Werewolf, well I was shooting 'Cujo' and Joe Dante called and said 'look Dee, all the cards we're getting back from the movie. They all wanna see you as a Werewolf,' and I said, 'well Joe, I'm in the middle of shooting something right now,' and he said 'well, we don't need you – we just need your permission.' So I said, 'can you give her some kind of vulnerability? Because she's fought so hard.' And that's what they came up with, this little Bambi-Werewolf thing. But it's not me and I don't know who that is. Actually, I'll have to ask Joe who that is, because a lot of people mention that.
I have to congratulate you on your scream at the end of 'The Howling.'
Well thank you, they were actually going to fill that in with something, and I said, 'well come on, at least give me a shot at it!' And that is actually my scream, just echoed.
You've worked with many prosthetic artists throughout your career, how do you feel about the use of C.G.I in movies now?
I think it's overused in relationship themes, but truthfully, I don't think we would have a lot of the great movies that we have like 'The Chronicles of Narnia' and the 'Lord of the Rings' trilogy.
Do you think it takes away from the prosthetic artists?
I think in a lot of cases that it has, and in some cases it's enhanced what we are seeing. It's brought other kinds of artists to the forefront, computer artists.
Have you started back working on 'The I Scream Man' yet? (A movie with George A. Romero and Crispin Clover)
(Sounds slightly exasperated) No, we're still waiting for them to get that together, still waiting.
Is that to do with the writers strike?
Yeah, I think the writers strike kind of scared off a couple of the investors, we've got most of the money together, but we're just waiting. I've got four projects, which are all right there waiting to go, but still not quite together enough to go yet. It's really annoying (laughs), because you don't know what to do with your schedule.
Do you support the writers strike?
Yeah, I do. I think both sides have points, but definitely. With the producers there has to be more of a balance about who's receiving the money. I think all the people, the writers, the directors, the actors – everybody. All of us have definite points.
Is it true you'd like to do a re-make of the movie 'The Snake pit'?
Yes! Yes it is. Again, I think it's this exploration of the human psyche that I'm so interested in, and that's the theme that runs across everything in my life. The question of, why do we fall out of health and into disease? And how can we choose to come back and move into joy and love? I'm just to drawn to everything, in any way, that surrounds that theme.
We have a lot of American actors currently doing theatre in the U.K, is that something you would be interested in?
Absolutely, absolutely - if it was something that I'm right for.
Will you be visiting the U.K anytime soon?
Well, I thought I was coming over to do a science-fiction convention, but I haven't gotten any notice as yet, so I don't know.
I would love to come back to the U.K. I would really love to come over and do some healing lectures and workshops.
Is your book 'Conscious Creation' going to be available in the U.K as well as the States? ('Conscious Creation' is Dee's next book on spirituality and healing)
We're hoping so; I'm in my final talks with the publisher right now. That particular book hasn't actually been published yet. One way or another though, that book will be published this year.
I've actually just finished writing another one, which I think I'm probably gonna take out over E-book, so people can just order it online.
Was being an actress something that always attracted you?
Always; actually when I was little I wanted to start out being a dancer – that was my first love. I've danced all my life, and that was how I got my equity card, was as a dancer at a Union show in New York, but at one point I could see I was a very big fish in a little pond. I've been acting since the time I was four years old, my Mom gave me at the time elo-cu-tion lessons, to teach me how to speak prop-er-ly.
When did you first realise you were famous?
That would have probably been 'E.T' – that was really, really big stuff. That was it probably; I can't really say I felt famous before that.
We have the 25th Anniversary of Cujo coming out soon and you had the twentieth Anniversary of E.T, what was it like meeting up with everyone again?
It was lovely, we talked about some memories that we all had together. It was lovely to get back together with everybody, and as much as I love 'E.T' and I love what it did for my career, I'm ready to move on. It's always going to be my 'Wizard of Oz,' but I want to go, and have gone on to do plenty of other things.
I think you've covered every genre you can name
I think I have too (laughs). I mean, that's a well versed actor – where you can go into comedy and horror and drama and relationships. As an actor, I wanna do it all.
Do you have a genre you relate to the most?
If there were a genre called 'emotional truthfulness,' that's the stuff I relate to the most.
Do you think it's important to share you're knowledge and remain grounded?
I think it's terribly important to give back and share your knowledge and you know what? When you do it, the experiences and the knowledge that you get back and receive is every bit as important as the knowledge that you're putting out.
Are there any other writers or directors you'd like to work with?
Oh my God, there are so many; I mean, the Coen Brothers and Gabriele Muccino, 'The pursuit of Happiness' is the kind of beautiful story that I'd like to do. It's 'heart' stuff, and that runs the gambit through a lot of different genres.
Do you think you'll ever go into producing or directing yourself?
I have an offer to direct right now, and I have just optioned the script to produce, so the answer to that is yes.
FINISH
I want to thank Dee Wallace again for speaking with me, and for being such a lovely person.
You Should Also Read:
First part of Interview with Dee Wallace
Second Part of Interview with Dee Wallace
CUJO


Related Articles
Editor's Picks Articles
Top Ten Articles
Previous Features
Site Map





Content copyright © 2022 by Steven Casey Murray. All rights reserved.
This content was written by Steven Casey Murray. If you wish to use this content in any manner, you need written permission. Contact Steven Casey Murray for details.