Signs Your Son is Growing Up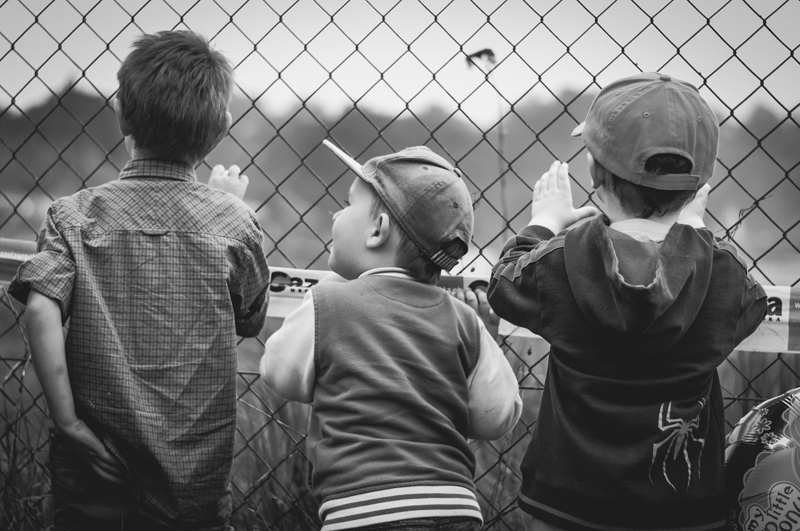 As each individual day passes, it can be difficult to see your son growing up. Year-by-year, you see the changes in your son. Increases in height and weight confirm that he is, indeed, changing. Your daily routines don't seem to vary, though. Here are ten unmistakable signs that your son is growing up.

1. He can take the adult dose of Tylenol. As soon as you no longer have to consider your son's weight when administering medication of any kind, you can be sure that he is on the road to adulthood.

2. He increases in clothing size, especially making the jump from the kids' section to the "young men's" section.

3. He ceases throwing himself in your lap whenever he walks by. This is definitely a bittersweet mile marker!

4. He starts expressing a preference for how he wears his hair.

5. His friends start calling on the phone.

6. Girls start calling on the phone.

7. He has a specialized role on his sports team. He is no longer rotated or randomly assigned to a position.

8. He is old enough to drive.

9. He is starts shaving.

10. He understands the value of money…and realizes that $1.00 is a far cry from $10.00 or $100.00.

There are dozens more signs that your son is growing up. Physical indicators are always present, but, again, they are not always evident on a daily basis. One way to increase the chances of actually noticing the changes in your son is to keep a daily journal of his life.

A journal does not have to be long, detailed, or onerous. Consider just jotting down a few items each day related to your son. For example, most mothers make some sort of note when their son says his first word. Some note when he starts walking. The first time your son isn't impressed when you give him a penny for his piggy bank, though? Most moms don't note that, but it is a definite sign that your son is maturing! A daily journal can be a great gift for your son (or his wife) later in life, but it can be a great gift to yourself as well. If your son ends up having a behavioral, physical, or psychological issue later on, it can be tremendously helpful to be able to identify precisely when that particular issue first started. Memory is not nearly as reliable as the written record.

Go ahead and look at your son today and take note of what he does and what he's like. Write it down. You'll be glad you did!



Related Articles
Editor's Picks Articles
Top Ten Articles
Previous Features
Site Map





Content copyright © 2022 by Laura Delgado, Ph.D.. All rights reserved.
This content was written by Laura Delgado, Ph.D.. If you wish to use this content in any manner, you need written permission. Contact Laura Delgado, Ph.D. for details.