Leaving Your Son for the First Time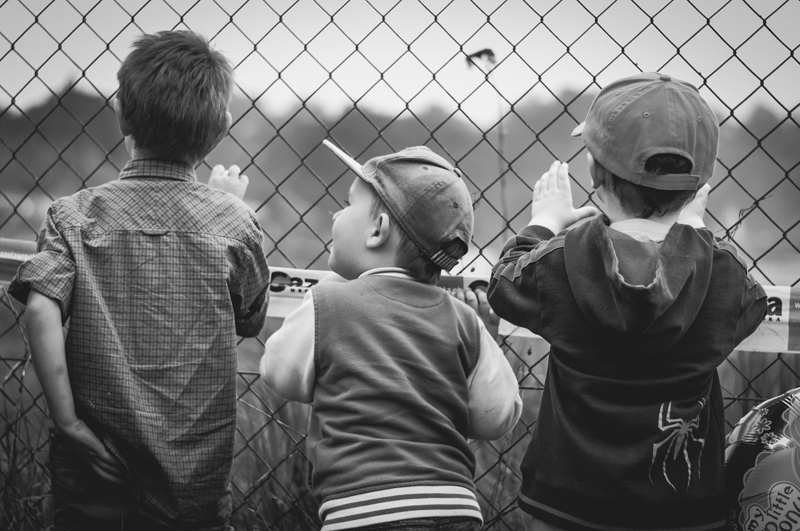 Sooner or later you will have to leave your son overnight for the first time. It may happen when he is an infant, or it may not happen for many years. When it does happen, though, you can bet that it will be difficult for both of you. There are ways to make the separation easier, though, and knowing what to expect is the first step toward surviving (and even enjoying!) it.

There are many reasons you may have to leave your son overnight. Maybe you work and take lots of business trips. Maybe you and your husband have planned an anniversary trip, or maybe it's time for your yearly getaway with your girlfriends. The funny thing is that once you have children, these trips tend to lose some of their luster. Oh, I know that there are moments with your son when you think all you want in the world is to get away from him for a while, but when the time comes actually to leave him, you may find that the idea is not actually that appealing after all.

It is inevitable when you are separated from your children that you worry that something will happen to them. This worry is likely lessened if your husband is the one who will be taking care of them, but you will still likely wonder if they will survive without you. To cope with this fear, plan in advance. If your worry is that you don't have someone reliable to take care of your son, give yourself plenty of time to find someone. Don't wait until the week of your trip to look. If your worry is that whoever will be watching your son is not aware of all of his needs and idiosyncrasies, start making lists now! Write down his daily routine (whether it includes feedings and naps or baseball practice and homework), including all necessary instructions and phone numbers. Go ahead and assume that the person taking care of your son knows nothing. It is far better to somewhat insult her intelligence than to worry endlessly about whether you remembered everything!

Second, begin to accustom your son to the idea of his absence. This can be a tricky prospect because all children are different. Some children like to know things long in advance so there are no surprises. Others would use the extra time to worry and fret. Use your best judgment as to when to break the news of your impending absence to your son. Reassure him that his life will proceed as normal and that whoever you have designated to take care of him knows all the important things in his life.

Third, let your son know that you will be coming back! Remind him of the times he has stayed with Grandma or that you have gone to the store while he stayed with Daddy. Point out that you have always come back, and that this time will be no different.

Fourth, plan something fun for while you're gone. Whether it is renting movies he will love, arranging for him to go to the museum or the zoo, or planning play dates for him, make sure he knows that you leaving = fun for him. Sometimes, going through the normal daily routine with someone other than Mom can be even sadder for children whose mother has left for the first time. Shaking up the routine and doing something different can benefit both your son and the person taking care of him.

Finally, let him know when you will be in touch with him and when you will be coming home. Younger children can cross off days on a calendar. In this day and age, staying in touch is easier than ever. You can Skype, text, email, and call from virtually anywhere. When your son knows that he will be able to be in contact with you in some form, his worries should ease.

If you leave your son overnight regularly, the issue may seem moot. For moms who don't leave their children, though, doing so may cause them enough concern that they can't focus on their actual trip. This lack of focus can cause problems whether the trip is for work or personal reasons. Planning ahead and focusing on coming back, rather than on leaving, can make the process easier and more fun for both of you.



Related Articles
Editor's Picks Articles
Top Ten Articles
Previous Features
Site Map





Content copyright © 2022 by Laura Delgado, Ph.D.. All rights reserved.
This content was written by Laura Delgado, Ph.D.. If you wish to use this content in any manner, you need written permission. Contact Laura Delgado, Ph.D. for details.