What to do When Your Son Makes Bad Friend Choices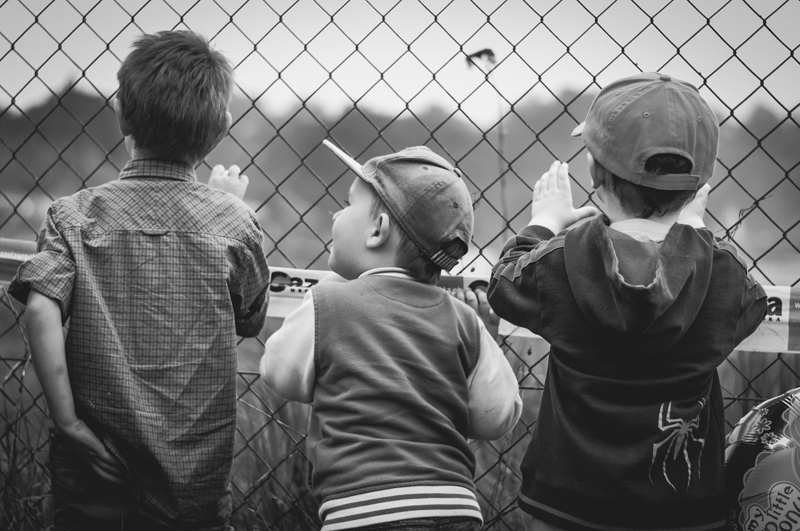 As with most things, many mothers are more comfortable with their son's friends when they select them themselves. When a mother knows her son's family and his personality, she feels better about letting her son spend time with that boy. What happens when your son starts to choose his own friends, though? Ideally, he will choose boys of whom you approve. In reality, though, there is every chance that, at least once, your son will choose a friend you wish he hadn't. What should you do then?

In this as in all things, a mom's personality will likely dictate her initial reaction to her son's less than desirable friend. Some moms will just let the friendship continue with no interruption. Some moms may forbid their sons to play with the objectionable friend. The mom who allows the friendship to continue, but under her watchful eye and with plenty of conversation with her son, is likely the one whose path will have the most desired result.

Exactly what constitutes an objectionable friend differs from family to family, of course. Your son's age also has a lot to do with what constitutes acceptable behavior in a friend. A 16 year-old who curses too freely is certainly more tolerable than a six year-old that does! Perhaps your son's friend is disrespectful. Again, that behavior (although never okay) is more understandable in a teen than in a child. A behavior that is troubling at any age is a refusal to work through a problem or an issue in the friendship. For a younger child, this is "I'm taking my toys and going home" syndrome. Unfortunately, there are many older kids who never outgrow this behavior. It just becomes instead, "It's my way or the highway."

With any of these behaviors, the key is to talk to your son about them. When your son understands that you will not tolerate these same behaviors from him, you can generally feel easier about the friendship continuing. Some behaviors in other boys can present themselves as great teaching opportunities. Having been on the receiving end of the friend going home because things weren't going his way makes your son much more receptive to your talking with him about the advisability of working through issues that arise in friendships. Hearing how ugly it sounds when his friend says, "I want…" or "Gimmee…" brings home to your son the necessity for politeness.

When should you forbid your son to associate with another boy? For older boys, drugs and alcohol are deal breakers. As much as you may want to believe that your son would never violate your trust in this way, the fact is that having seen his friend indulge with no ill effects could have a much bigger impact on your son than you repeatedly telling him that you forbid such behavior. As far as other behaviors you won't tolerate in your son's friends, those decisions will vary from family to family.

Above all else, know who your son's friends are. Make your home open to him and his crowd; if possible, make it the most attractive alternative. When your son brings his friends home, you know where he is and you can see who he hangs out with. Further, when you make his friends welcome, you let your son know how important he is to you.




Related Articles
Editor's Picks Articles
Top Ten Articles
Previous Features
Site Map





Content copyright © 2022 by Laura Delgado, Ph.D.. All rights reserved.
This content was written by Laura Delgado, Ph.D.. If you wish to use this content in any manner, you need written permission. Contact Laura Delgado, Ph.D. for details.