Happy Easter - Happy Spring!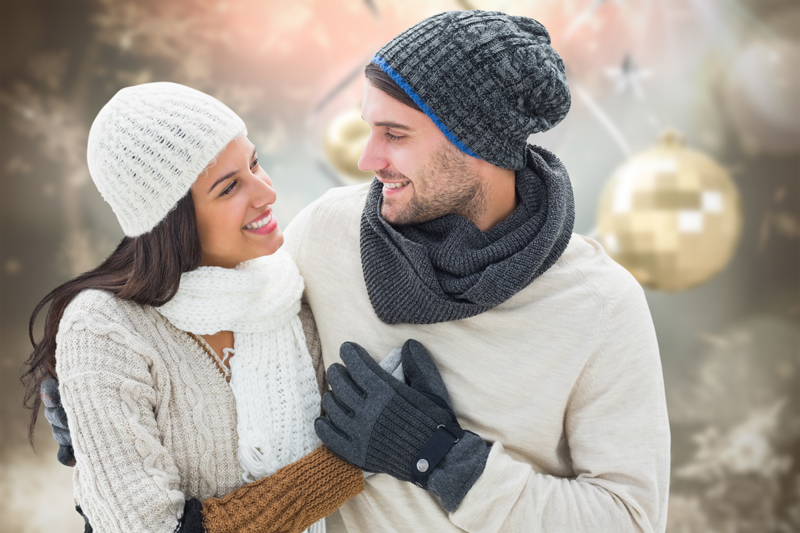 Spring has sprung and for many of us the arrival of Spring corresponds with Easter. As adults we think we know what our children are thinking but do we really know what's going through their little minds? Perhaps we do not! This little girl of yesteryear didn't have candy on her mind. She was thinking about Easter Egg Hunts and her Mama's Easter Bonnet. Baby Boomers who remember Easter Hats from days gone by will appreciate this story. I hope you will all enjoy my lighthearted holiday story from my Holiday Collection and may I extend my my best wishes for a very Happy Easter and a Happy Spring to you and yours.
Mama's Easter Bonnet
It was time for the annual Spring event. I'm not referring to Easter or even an Easter Egg Hunt or an Easter Parade. I'm referring to the annual Easter Bonnet shopping trip. For Mama, the HAT is the most important part of the Easter outfit. Sometimes I think that finding the perfect Easter hat is more important than the Holiday itself. So as soon as all the hats started to arrive in the department stores Mama would pick a day that we would all go and pick out our Easter outfits which, of course, included a stylish new hat to complement the outfit. I think that I dreaded this big event as much as Mama loved it. Myself, my favorite part of Easter is the Easter Egg Hunt.
The Easter Egg Hunt is always held on Easter Saturday in the big soccer field. It really should be called the Easter Egg Massacre because they put all of the colored eggs all over the field, supposedly they are hidden, however, lets face it, on a flat field how hidden could they be? So, they line all the kids up and then on a loud speaker they begin to speak, one for the money, two for the show, three to get ready, and f-o-u-r to GOOOOOOOOOOOOOOOOOOO. We all take off running toward an egg that we spotted and targeted while we were waiting. The only problem being that several kids target each egg and inevitably everyone ends up banging into each other and knocking each other over, often right down on top of an egg. That actually was the best part of it all. I certainly didn't care about getting a colored hard boiled Easter egg, although a few of them had stickers on them to claim prizes. But winning a prize really wasn't the important thing, smashing into Billy and Bobby Jones to claim an egg was really the highlight of the event. Last year instead of targeting an egg, I targeted Billy and Bobby and wherever they headed, I followed close on their heels. They just thought they were the greatest at everything, even at gathering the most Easter eggs but I put a stop to that by running right into them and knocking the eggs right out of their hands. It was the highlight of my Easter vacation even though my Mama lectured me the whole way home about how unladylike my behavior had been. Secretly though I think she was pretty impressed with my technical skills exhibited and even though there was two weeks remaining until the Easter egg hunt, I couldn't wait to do the same exact thing again, even if it earned me another lecture. But unfortunately I had to get through the event at hand, which was the hat hunt.
I had been busy daydreaming and completely blocked Mama and the hats out of my head for a few minutes but as I returned to real time there was Mama standing in front of me with a navy blue straw hat that looked like a bowl with a ribbon hanging from the back of it. She extended hat in hand toward me and as much as I tried to look everywhere but at that hat I knew that the inevitable time had arrived. I took the hat and sat down in front of the mirror in the middle of all of the shelves and poles of hats. Hideous, I looked just hideous in any hat but Mama, of course, disagreed and her mouth overflowed with compliments.
"Oh, my, what a wonderful Breton hat; and you look just so charming in it and it will match your Sailor Suit so nicely."
"Don't tell me you want me to wear that stupid Sailor Suit again. I look completely ridiculous in it and the only thing that would look worse than this hat is the hat you made me wear with it last year."
Mama laughed and put the hat on the checkout desk. She thought I was just kidding around with her and even if she didn't, Mama had the last word on all Easter hat choices. And that was all there was to it.
After my hat choice was out of the way Mama was now free to spend as much time as she wanted trying on just about every other hat in the department. Hideous, just hideous that's what most of the hats looked like. Some of them even looked like birds nests. One thing all of hats that Mama tried on had in common was that they were all extremely elaborate. They had to be elaborate as there was that unofficial hat contest as each lady entered the church on Easter Sunday. This year's hat was the most elaborate that Mama had ever picked out. It actually had so many different flowers on it that it looked like she had a whole garden on her head. While I certainly would never wear anything like it but I had to admit to myself that Mama did look sort of pretty in it.
"Well, what do you think of this hat for me, Doodle Bug?"
"Mama, don't call me that in public. What if someone hears you?"
"OK, Miss Doodle Bug, what do you think of this hat?"
"It's OK. It's like you have the whole garden on your head except the tomatoes and cucumbers, but the colors are pretty."
For some reason, I couldn't give Mama the satisfaction of telling her that I actually liked her hat, for her of course, and that she looked pretty in it. Maybe if she hadn't called me Doodle Bug right in the middle of the store I might have been nicer about it.
"Well, that settles it then. This is my official Easter Bonnet for this year. I'll just pay for our hats and we're out of here."
Mama was so happy that she was positively beaming. I think she liked this year's official Easter Bonnet better than any other hat she had ever picked out for herself. I had to grin as we walked out of the department with our hat boxes. She was so happy about wearing a garden on her head. Go figure, grown-ups just make no sense.
The remaining time until the Easter morning actually passed so quickly that I hardly had time to agonize about wearing that hideous hat. I had been very successful at the Egg Hunt yesterday and the Jones brothers went home with egg on their faces, literally. It, of course, earned me a lecture again, but oddly enough it was quite short and Mama seemed to be having a time being stern as she delivered it. No one could have resisted laughing when they looked at those boys with egg on their faces and their shirts and their jeans. Yep, I'd say I was really quite successful this year.
But now it was time to be more serious because it was time to head to church and I had to figure out just the precise angle to tilt the hideous blue hat on my head so that I didn't look completely ridiculous, although once I saw Mama in her hat I was sure no one would even notice me when we walked into church together. I could swear Mama was actually excited about going into the church.
As we approached the door of the church my Mama stopped and said, "OK Doodle Bug, stand up straight and let me look at you. You look positively beautiful."
"You look beautiful too Mama. And Mama, I'll bet your hat is the most spectacular one in the whole church."
I had to relent and tell her I liked her hat because she was positively nervous.
"OK, Doodle Bug, here we go."
Magnificent hats adorned all of the ladies heads in church that Easter morning and Mama's hat was just as elaborate as any of the high society ladies hats. And I do believe that Mama was positively giddy when she realized that every lady in the church envied her hat. She did look beautiful in her magnificent Easter Bonnet.
Well, wonders never cease to amaze me, and my Mama's hat was a wonder that's for sure!
An American Holiday Patchwork - A Must Have Holiday Collection of Short Stories, Poems and Quotes
Of course, information presented on this site or found online in articles or forums should never be relied on in lieu of professional consultation for problem resolution.


Related Articles
Editor's Picks Articles
Top Ten Articles
Previous Features
Site Map





Content copyright © 2023 by Kate Woods. All rights reserved.
This content was written by Kate Woods. If you wish to use this content in any manner, you need written permission. Contact Kate Woods for details.