Building Good Habits in Boys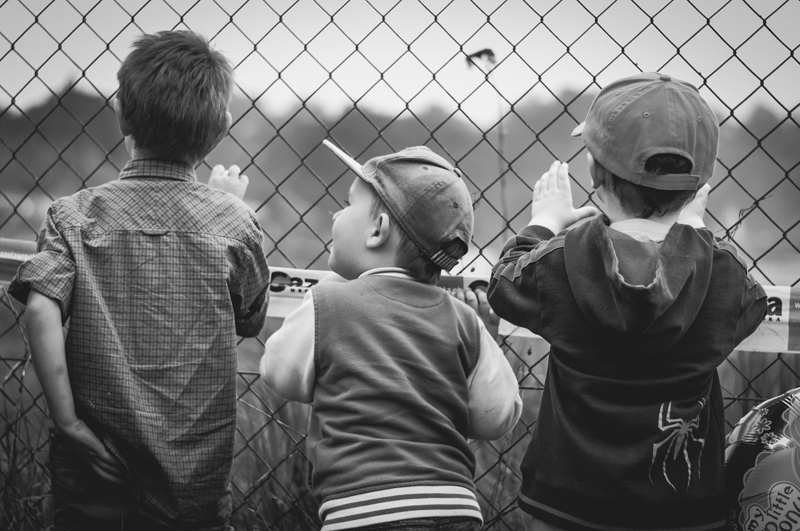 Human beings are creatures of habit, and almost no human relies more on habit than a child. It doesn't take a new parent long to learn that one secret to parenting success is to feed her baby at regular intervals and to put him down for a nap at about the same time every day. Deviate from the established routine, though, and chaos is likely to erupt. Just as good and healthy habits can be established from an early age, though, so too can destructive and bad habits. In fact, it often happens that your son has developed a bad habit almost before you realize that it has taken root. The key to avoiding this situation, which can be a source of endless frustration for both you and your son, is to proactively work to build positive habits for your son from a young age.

What habits should you focus on, and how do you encourage their formation in a young boy? There are two habits that even young boys can work to master, both of which will serve them well during their entire lifetimes. The first is the habit of eliminating distractions, and the second is the habit of self-soothing. These two areas can be particular trouble spots for boys, and are best taught from a young age. Otherwise, before you know it, you may very well end up with a son who is incapable of being alone with his own thoughts and who is further incapable of calming himself down when he is upset. For boys, especially, these traits can be debilitating handicaps later in life.

Fortunately, it is not a difficult matter to begin to instill the habits of eliminating distractions and self-soothing in toddlers. As your son continues to grow up, reinforcing these habits continually will pay off greatly for both of you. The focus here will be on eliminating distractions, because the ability to do so can enhance a boy's ability to self-soothe.

In our technologically advanced society, noise and confusion are everywhere, even for our children. Their crib mobiles are not just toys that move overhead; they are toys that move overhead, accompanied by lights and sound. They fall asleep soothed by the magical dream screen attached to their cribs. Far be it from me to assert that any fussy baby fall asleep without these amazing innovations, but as babies grow into toddlers, they need to understand that some moments are meant for quiet, and that these moments transcend the "normal" quiet times, like church. Boys especially love the lights and the sounds of television, video games, and toys. While many of their sisters (certainly not all!) may be content hosting a quiet and dignified tea party, the average boy would much rather be playing with a light saber – the one with the lights and sound effects preferably.

A boy's love of things loud and bright is nothing censure or avoid, but it can present a bit of a challenge. As parents, we know that there come times in life when it is not only good to be able to be alone and quiet with our thoughts: it is essential for our wellbeing. If it is hard for us to be able to do that sometimes (Smart phones! Laptops! iPods!), imagine how much harder it is for our sons, who have never known a quieter or slower paced world.

In order to teach your son from an early age that sometimes quiet is good, and that quiet requires the elimination of distractions, begin mandating a daily quiet time from a very early age. This process is as easy as transitioning from nap to quiet time. When your son outgrows his nap, don't just throw the whole process out the window. Rather, maintain that time in your schedule, and start calling it quiet time. Your son can spend that time in his room doing whatever quiet activity he chooses. Handheld gaming devices do not count! Looking at books, drawing, playing cards, working puzzles, or just lying quietly on the bed daydreaming are all great options. By building this time into your day, and by making it a priority, you are teaching your son that everyone needs some down time, and that time with no distractions is rejuvenating. If you're tired you nap, but even if you don't nap, that time is valuable and well-spent. It is not wasted.

Instilling the habit of daily quiet time in your son is just as important as limiting his TV and computer time if you want him to be able to eliminate distractions in his life as he gets older. No one learns self-reflection by himself, and the faster-paced our society gets, the harder this skill will become to grasp. An added bonus could very well be fewer "I'm bored"s as your son gets older! Quiet time allows the imagination to flourish, and very few people with active imaginations are ever bored!



Related Articles
Editor's Picks Articles
Top Ten Articles
Previous Features
Site Map





Content copyright © 2022 by Laura Delgado, Ph.D.. All rights reserved.
This content was written by Laura Delgado, Ph.D.. If you wish to use this content in any manner, you need written permission. Contact Laura Delgado, Ph.D. for details.