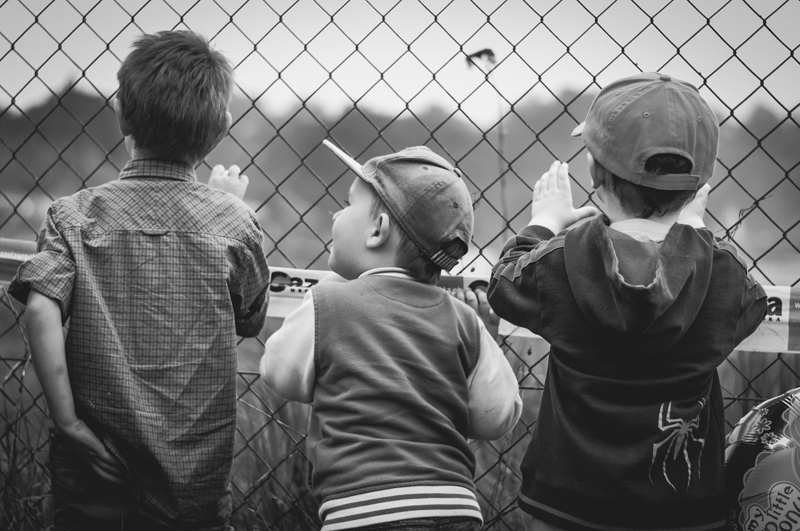 The idea of making New Year's resolutions is simple: the beginning of the year is a great time to start over. New year, new you. For some people, though, the idea of making New Year's resolutions is very stressful and pressure-filled. There is so much expectation associated with them.

It is often not the resolutions themselves that intimidate people, but the fear of failure. Adults are usually capable of handling these feelings, but children who lack the life experience of their parents may not be. How can you guide your sons to make New Year's resolutions that won't set them up to fail?

First, teach your sons that a resolution should be realistic. A boy who has never played baseball should not resolve to play in the Little League World Series! A boy who has always been a straight C student should not resolve to make all As. It is not that these are not worthy resolutions; rather, they are likely unattainable. Just like adults, children can become discouraged when what they plan does not come to fruition. Instead of resolving to go from all Cs to all As, then, a child would be more realistic trying to improve his grade in one or two subjects. The sense of achievement gained from succeeding at a realistic resolution gives a child the incentive to continue setting and meeting reasonable goals.

Second, make sure your son understands that success does not come immediately. With resolutions, as with life, success is best viewed incrementally. Any day during which you move, however slowly, toward your goal should be viewed as a success. To help your son be able to appreciate the success he is achieving, help him to set intermittent goals. While his long-term goal may be one that will take many months to achieve, pointing out shorter-term goal "checkpoints" can help him see progress along the way.

Third, teach your son the value of perseverance. Let's say that your son irretrievably fails on his resolution. For example, if he resolved to make an A in math, but instead brings home a B, he has, objectively speaking, not succeeded in achieving his resolution. For many kids, this perceived failure can cause them to lose heart. Herein lies the opportunity for a much more important lesson, though: you can learn as much from failure (or more) than you can learn from success. Above all, it is vitally important not to give up because of one failure. Help your son assess where he might either change his behavior or adjust his expectations in order to succeed with his resolutions next time.

New Year's resolutions are a tradition for many people. For others, they are a challenge to be avoided at all costs. The key to being successful with any kind of resolution is to be realistic and to persevere. Parents who can communicate this to their sons at a young age do them a much bigger favor than do those parents who, in an effort to shield their sons from the pain of failure, don't.



Related Articles
Editor's Picks Articles
Top Ten Articles
Previous Features
Site Map





Content copyright © 2022 by Laura Delgado, Ph.D.. All rights reserved.
This content was written by Laura Delgado, Ph.D.. If you wish to use this content in any manner, you need written permission. Contact Laura Delgado, Ph.D. for details.