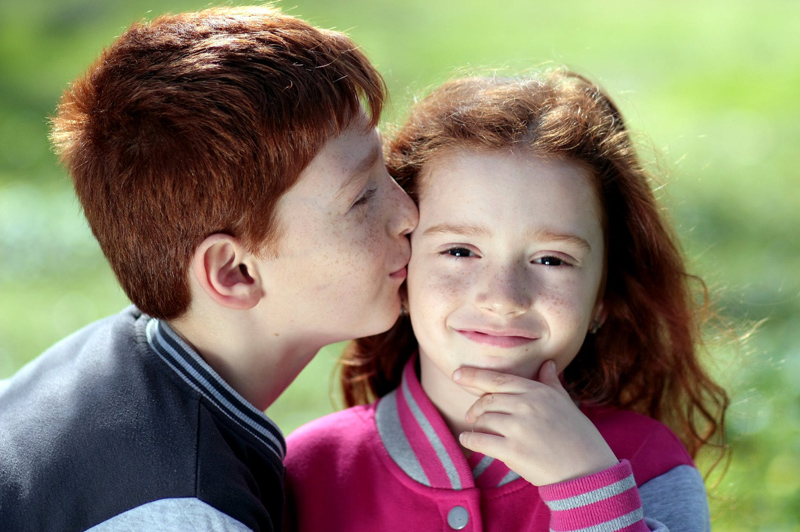 Back to school is a hectic time of year for most families and preparing your kids for success requires a bit of the old and a bit of the new. Usually, parents arm their students with pens and pencils, papers and notebooks. We ask that they be respectful to their teachers and other students and never violate the code of ethics set forth by parents as well as school officials. These are great rules with parents usually following up to enforce their adherence. However, what if these rules, which have served children well over time, remain the same but the parent's follow up is outdated?

In this age of technology, kids quickly become experts in the newest tools while parents fail to even try to understand them. Parents are not able to effectively guide their kids through foreseeable problems because they are unaware they even exist. That's the first big disconnect which can be seen in the growing issue of cyber-cheating (the use of computers and cell phones to cheat on tests in school). In a survey conducted by Common Sense Media, more than one third of teens with cell phones admitted to using it to cheat at least once during a test while fifty two percent say they've used the internet.

However, a more startling revelation from the survey is the fact that the students as well as the parents are in denial. Almost one in four didn't believe using the cell phone to retrieve notes or to text while testing is actually cheating. On the other side, while seventy-six percent of parents believe this type of cheating happens, only three percent believe their child has done it. That's another big disconnect - the kids don't know what constitutes cheating and the parents don't believe their child needs a lesson on cyber-cheating.

There have been many instances of students on important exams such as Advanced Placement Tests, having their scores completely wiped out because they texted during the exam. (The texts may or may not have been associated with cheating). In addition, use of banned cell phones can result in failing grades for those originating the texts from the classroom as well as for those responding to a text even from outside the classroom.

It's important that parents take appropriate action in communicating what constitutes cheating, whether it is the old fashion way (copying off someone's paper) or the new technological way (using the cell phone in class). However, in the ongoing best interest of their kids, parents first need to take these two very important steps:

1) Educate themselves consistently on the technological advances available to their kids.

2) Face a reality which doesn't include the phrase "not my kid". If the parents won't take on this responsibility, rest assured, at the appropriate time, school officials will.


CYBER-CHEATING and CYBER-CAUGHT

Texting

• Kids texting during class time can result in penalties even if there are not cheating.

• Parents can enforce the "no texting or cell phone use while in class" rule by checking the phone logs on their child's cell phone bill. All messages (sent and received) and internet uses are listed with the time so parents can identify cell phone use during school hours.

Another thing to remember is that cell phones are often confiscated by school officials for reasons unrelated to cheating, but texts and pictures can be viewed by an administrator resulting in more serious penalties for your child.

Plagiarism

• "Grade A" research and term papers are available online and can be downloaded with just a click of a button.

• However, administrators (and parents) can do a quick internet search with certain key phrases and locate the same papers. In addition, software companies have developed programs to do a more thorough search for matching text strings of text.

"Unethical" Behavior

• Students use social networks to post pictures of themselves and their friends in compromising and even illegal behavior (drugs and underage drinking).

• Administrators and law enforcement visit social sites when investigating a student's behavior whether for legal reasons, college applications or contemplating honor awards. Parents should do their own "investigating" and remind their students that nothing in cyberspace is really private no matter what settings they have on their webpage.

You Should Also Read:
Helping Kids Succeed in School
What Parents Should Know about


Related Articles
Editor's Picks Articles
Top Ten Articles
Previous Features
Site Map





Content copyright © 2022 by Nina Guilbeau. All rights reserved.
This content was written by Nina Guilbeau. If you wish to use this content in any manner, you need written permission. Contact Nina Guilbeau for details.