New Year's Goal Plans and ADD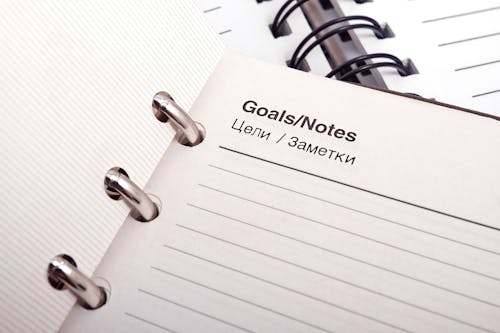 Many of us with Attention Deficit Disorder want to take the unsullied New Year and make fresh starts in areas of our lives where we are dissatisfied. We tell ourselves that we'll make New Year's resolutions and that this year will be different. A lot of people will start those resolutions with phrases like, "I want…," "I need to…," or "I wish that I could…," and go no farther. They don't realize that they've just given voice to a dream, but you can't make a true resolution without a plan. Making a plan isn't as difficult as people believe that it is.

Get your favorite writing paper and implement, and be prepared to spend some time brainstorming and writing your thoughts down. If you hate to handwrite things, use a word processor. My handwriting takes a long time, and it can't keep up with my thoughts. I love the ability to edit with a touch of a button. For this kind of task, it always helps me to use the computer. Then, if I want to make something look wonderful, I just roll though the fonts until I find the right one.

First, start with the end in mind. What do you want to achieve? Be specific. Write it down. This is important because writing your intentions down shows your mind that you are serious. Keep in mind that your intentions should be something that you deeply desire. Notice the word "you." A goal should not be what somebody else wants you to do. Please yourself and choose a goal that you want. Phrase the goal in terms of "I will…" Other terms, like, "I want…," "I need to…," or "I wish that I could…," send your mind the signal that you are not really serious. These resolutions are doomed before you get started.

Next, think of steps that you must take to get to your goal. You need at least three steps. Think about it. If you aren't willing to do at least three things to reach a goal, then it is probably a goal that you are not serious about completing. Avoid the frustration of failure, and choose another goal if you are not willing to find a minimum of three things that you need to do to achieve your chosen goal. Write these steps down. Remember that writing something down helps to make it more real. Also, give yourself the freedom to edit your goals and steps toward your goal. Words are powerful and make sure that your words clearly express your needs.

Build a support system. Find at least one person who can offer you support. This doesn't mean that you should find somebody to hound you. That's not what you need. Find at least one person who can give you suggestions when you ask for them. Stay away from negative people. They will just drag you down. Don't listen to people who tell you that you cannot achieve your carefully crafted goal. Use your support team to celebrate small successes. By celebrating these small successes, you build the path to your goal! Don't forget to use the Attention Deficit Disorder Forum. There are hundreds, if not thousands, of people lurking there. They are a wonderful source of information. Our forum community will be happy to celebrate your successes, no matter how small they are. People on our ADD forum appreciate success stories. Share yours!



You Should Also Read:
Planning and ADD


Related Articles
Editor's Picks Articles
Top Ten Articles
Previous Features
Site Map





Content copyright © 2022 by Connie Mistler Davidson. All rights reserved.
This content was written by Connie Mistler Davidson. If you wish to use this content in any manner, you need written permission. Contact Connie Mistler Davidson for details.